Flipping good! 17yo Ukrainian Bilodid is new senior judo world champ (PHOTOS/VIDEO)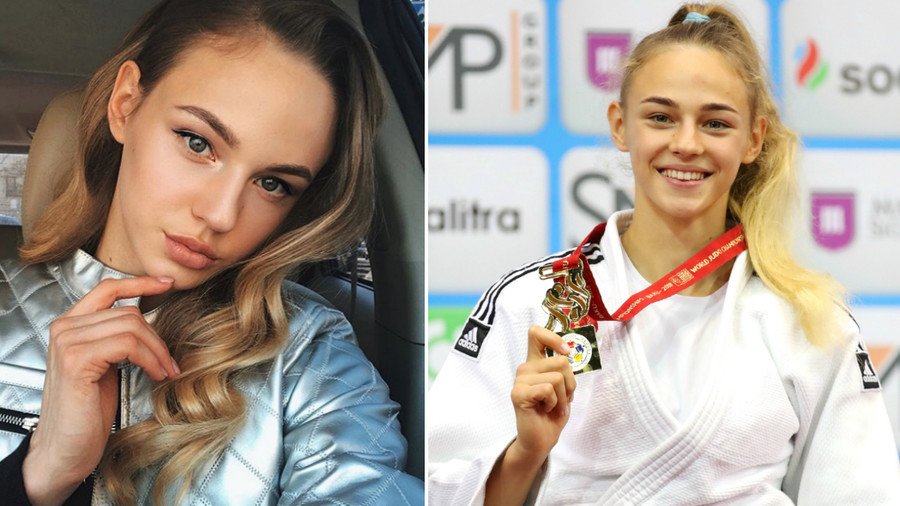 Junior judoka Daria Bilodid has wowed the judo world by clinching gold at the 2018 World Judo Championships in Baku, Azerbaijan, on Saturday in the women's extra-lightweight 48kg senior class - aged just 17 years old.
READ MORE: World's sexiest fighter? Ex-swimsuit model swaps bikinis for boxing & lands title fight (PHOTOS)
While most teenagers are worried about their outfit for the weekend, Bilodid is most comfortable donning the judogi complete with her black belt, mercilessly tossing opponents to the mat, which she did on the way to winning her world crown in Baku at the weekend.
And the baby-faced Bilodid made her way to world domination in some style, besting Olympic champion Paula Pareto from Argentina in the semi-finals and then defeating Japan's reigning world champion Funa Tonaki in the gold medal match.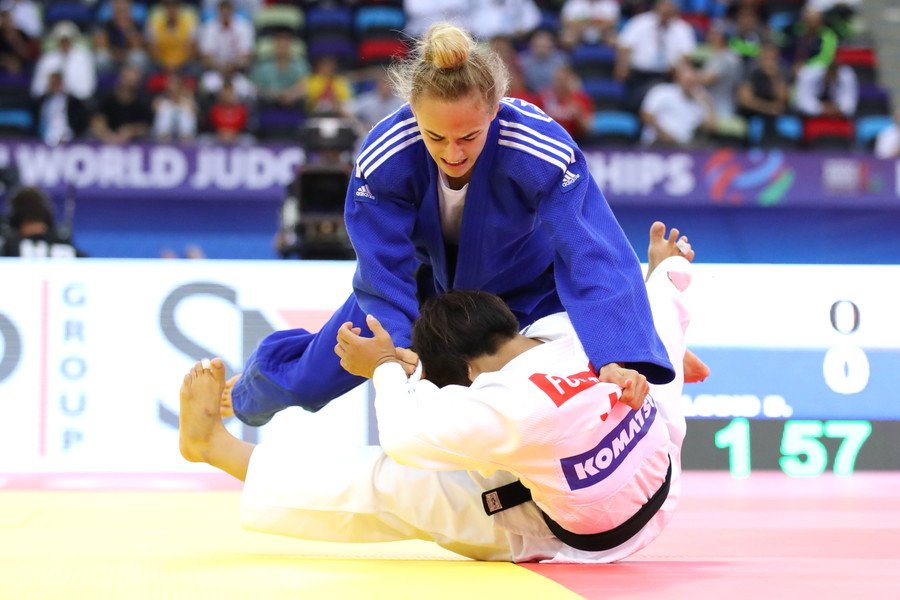 The teenager is also a stunner off the tatami, regularly filling her Instagram page with an array of striking poses in trendy outfits, of course, and action shots of her destroying opponents in the arena for her 73,000 followers on the social media site.
One of her latest posts was a touching video of her rise to becoming world champion, which shows her breaking down with tears of joy at her achievement and rushing to embrace her mother Svitlana, after winning her gold medal match in Baku's National Gymnastics Arena.
Bilodid wrote next to the video: "Today I became a World Champion! Still can't believe it. Thanks all people, fans and friends who supported me! I felt your support. Without you I would not have it. Thanks to my best parents and coaches who are always with me!"
Bilodid has a figure lending itself to a gymnast or swimmer, not the rough and tumble of martial arts. The teen's mother, however, revealed that she initially had other, more conventional plans for her daughter.
"My dream was to see Daria become a great champion of Rhythmic Gymnastics, but judo, never," a nevertheless proud Svitlana told the International Judo Federation (IJF) during a joint interview.
"I was doing rhythmic gymnastics when I was younger," Daria confirmed. "One day, while mom was a judo teacher, I tried this sport and after the very first session, I went out of the tatami telling everyone that from now on judo would be my whole life."
Bilodid also won the 2017 European Judo Championships in the same division last year in Warsaw, Poland, aged just 16, and will now compete with a red number on her back, as is customary for world champions in the sport.
You can share this story on social media: