'You were not coaching': Serena Williams signals anger at coach over US Open scandal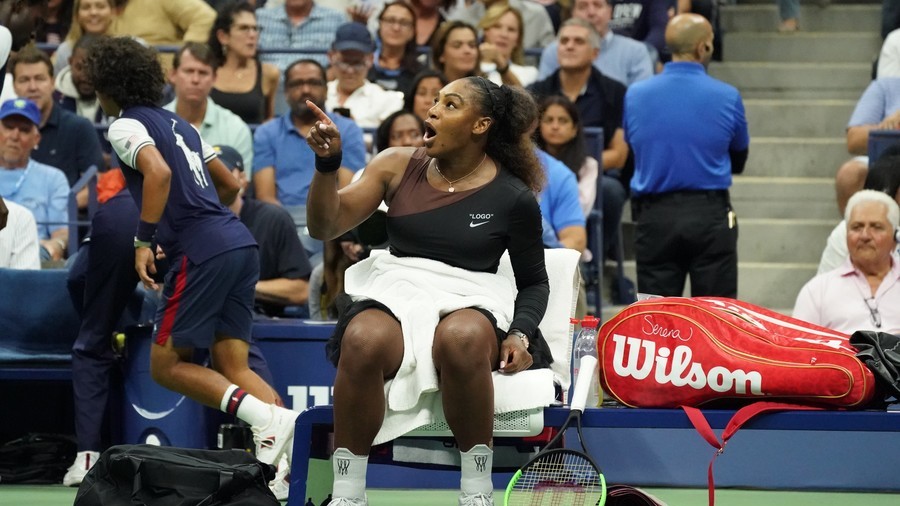 Serena Williams has said she is bewildered by her coach Patrick Mouratoglou's admission that he was coaching her during the tennis star's controversial US Open final defeat against Japan's Naomi Osaka.
Talking to Australian news program The Sunday Project, the 23-time Grand Slam champion said she was confused as to why her coach admitted giving her instructions during the match, claiming they have never had signals or gestures to communicate from the stands.
READ MORE: 'Unacceptable': Aussie footballers' blackface as Williams sisters sparks fresh racism storm (PHOTOS)
"I just don't understand what [coach Patrick Mouratoglou] was talking about because I asked him, you weren't coaching, we don't have signals, we've never had signals, and he said he made a motion," Williams said.
"So you said you made a motion, now you told people that you're coaching me. That doesn't make sense, why would you say that?" the player added.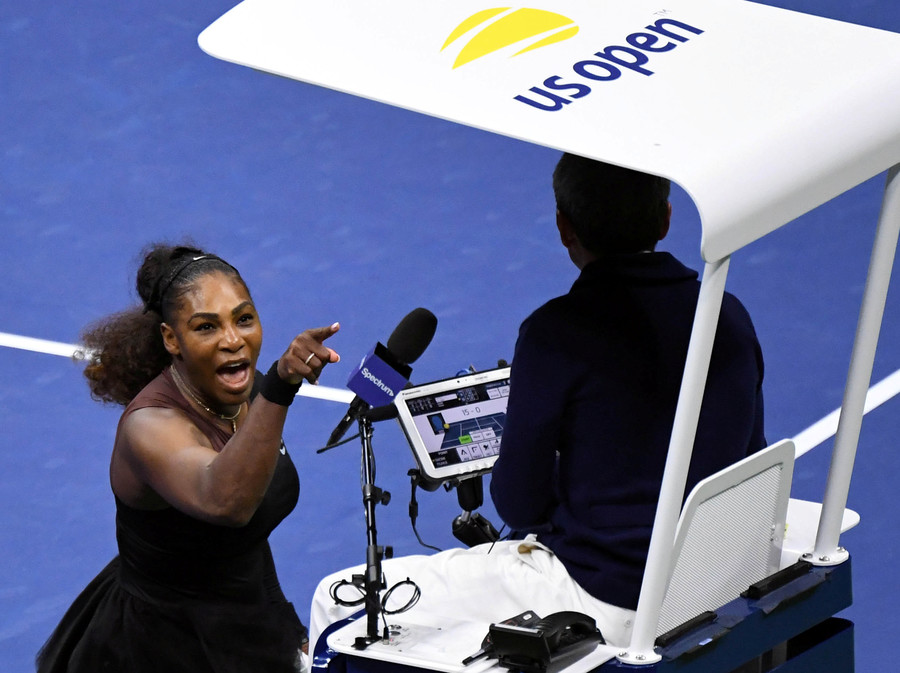 Umpire Carlos Ramos handed Williams a code violation over the incident, sparking a furious row that culminated in Williams branding the official a "thief" and a "liar" as he deducted her a point and a game. The US star also accused Ramos of sexism over the incident, saying he would not have punished a male player in the same way.
Mouratoglou later admitted that he did try to give instructions with help of gestures, but added that Osaka's coach, Sascha Bajin, was doing the same throughout the entire match.
READ MORE: 'You should be able to do half what a guy can' – Serena speaks on sexism, data suggests otherwise
"I am honest. I was coaching. I don't think she looked one time. Sascha was coaching every point too," he said.
Following her US Open outburst the 36-year-old player was fined $17,000 for her conduct code violations.
You can share this story on social media: