Umpire suspended for Kyrgios 'pep talk' at US Open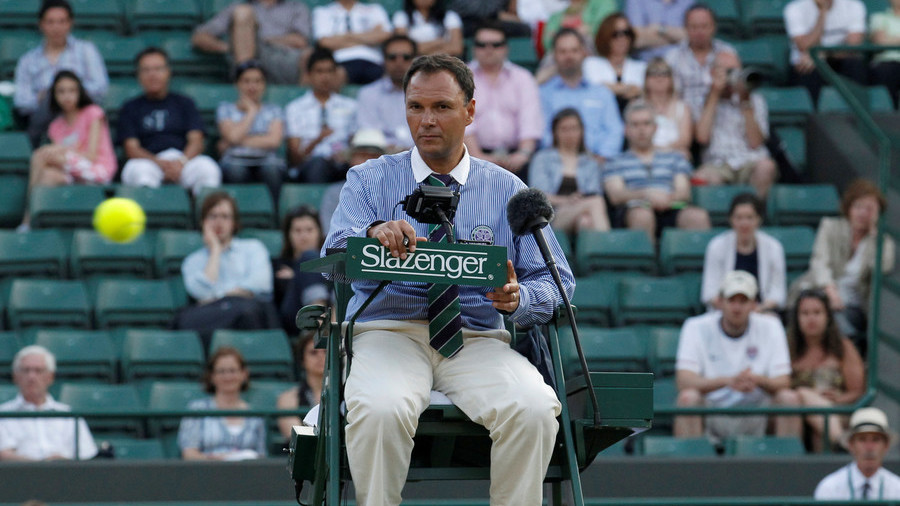 Tennis umpire Mohamed Lahyani has been suspended from his next two scheduled events for appearing to give a pep talk to Australian player Nick Kyrgios at the US Open
Lahyani climbed out of his seat in the middle of Kyrgios' second-round match against Pierre-Hugues Herbert of France. Kyrgios was trailing by a set and was 3-0 down in the second, and appeared to be playing with minimal effort.
READ MORE: 'Unacceptable': Aussie footballers' blackface as Williams sisters sparks fresh racism storm (PHOTOS)
"I want to help you. You are great for tennis. I know this is not you," Lahyani was heard to say in an apparent attempt to motivate the player.
Following the conversation with Lahyani, Kyrgios reversed the course of the game and claimed a four-set victory over his French opponent.
Hebert, who lost three sets in a row, was disappointed by the umpire's behavior, saying that he had taken the position of Kyrgios' coach during the match.
The Association of Tennis Professionals (ATP) has decided to suspend the umpire over the incident, adding that Lahyani "crossed the line" and "compromised the impartiality that is required of an official."
READ MORE: 'They have to do their job' - Federer has say on Serena US Open umpire 'sexism' row
"Mohamed is a world-class and highly-respected official. However, his actions during the match crossed a line that compromised his own impartiality as a chair umpire," ATP official Gayle David Bradshaw said in a statement.
"Although well-intended, his actions were regrettable and cannot go without disciplinary action on our own Tour. We know that he will learn from this experience and we look forward to welcoming him back in October."
The umpire will not officiate at the China Open in Beijing and the Shanghai Masters in October as part of the sanction imposed by the ATP.
You can share this story on social media: