Black & white athletes are held to different standards in US – LeBron James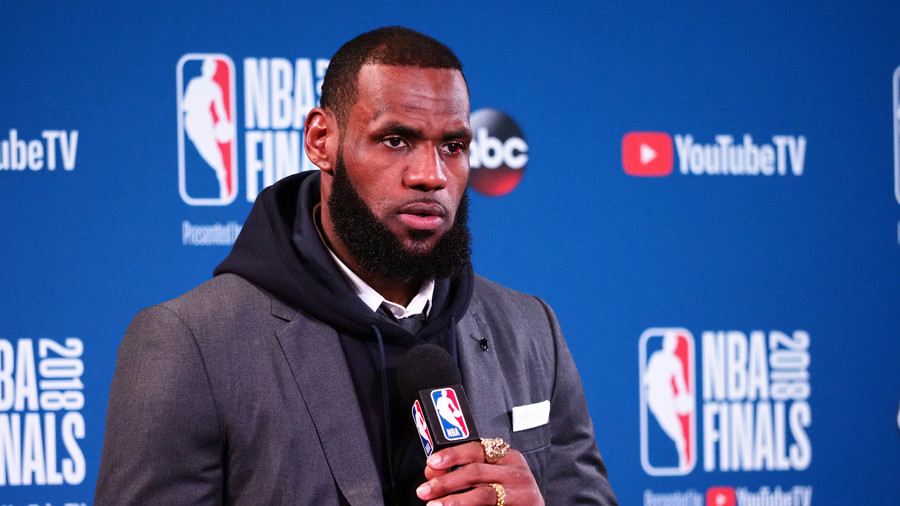 Basketball star LeBron James says black and white athletes are held to different standards in the US, with black sports stars being criticized for things that their white counterparts would get away with.
Speaking on his new show, HBO's 'The Shop', LA Lakers player James outlined what he sees as double standards against black athletes by describing a hypothetical situation in which a sports star rejects a fan's request for a photo.
James said a white athlete would not be criticized, while a black athlete would come in for censure.
"I believe if the greatest quarterback in the world, he's a white quarterback, if it's [Tom] Brady, if it's [Aaron] Rodgers, if it's [Peyton] Manning, and we're doing the same s*** [refusing to take a picture], the same exact s***. I'm talking about the phone is on. We're like, 'Yo, get that f***ing phone out of my face. I'm with my family.'
"If we're out with our family and we say that s***, and somebody posts it, and if Aaron Rodgers or one of those guys say that s***, and they post it, somebody's going to be like, 'Hey, you guys should respect Aaron Rodgers,'" James said, ESPN reported.
The Lakers forward also spoke about his social activism, claiming he had lost popularity for voicing his views – although he said that would not deter him from continuing to be vocal on certain issues.
"I want the satisfaction [of speaking out]. Not for myself, but for everybody else. I was raised off of [rappers] Snoop [Dogg] and [Tupac] and [Jay-Z] and Biggie [Smalls], and now I get an opportunity to be the inspiration around what all of these kids are looking up to?
"And for me to just sit back and not say s*** when a lot of my peers didn't say s***? It didn't feel right," James said, according to ESPN.
"At the end of the day, when I decided I was going to start speaking up and not giving a f*** about the backlash or if it affects me, my whole mindset was it's not about me. ...My popularity went down. But at the end of the day, my truth to so many different kids and so many different people was broader than me personally."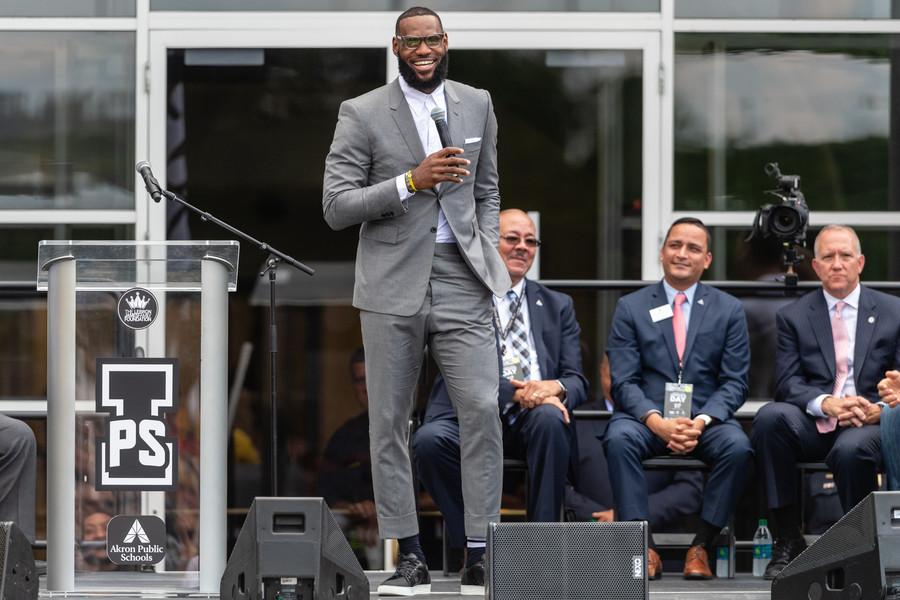 James, 33, has frequently clashed with US President Donald Trump over various issues. Most recently, Trump mocked the basketball player's intelligence after James had accused the US leader of using sport to divide the nation along racial lines.
READ MORE: Trump mocks LeBron James in Twitter rant over CNN interview
On that occasion, James received apparent support from US First Lady Melania Trump, who said through a spokesperson that "it looks like LeBron James is working to do good things on behalf of our next generation."
READ MORE: 'Working to do good things': Melania Trump offers support to LeBron James after jibe from husband
The NBA star recently opened an 'I Promise' school for underprivileged children in his hometown of Akron, Ohio – which the first lady said she would be open to visiting.
You can share this story on social media: