Ex-Iran president tweets support for Serena Williams over French Open 'catsuit' ban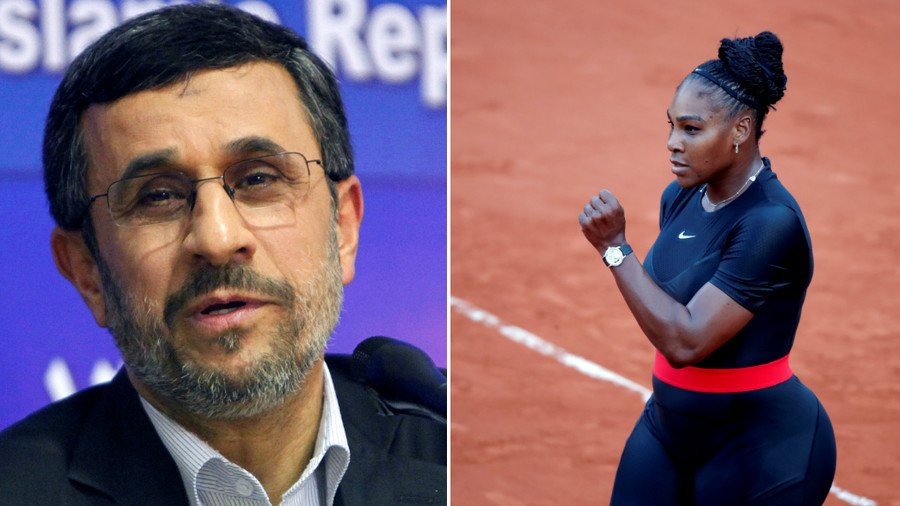 US tennis star Serena Williams has received support from the surprise source of former Iranian President Mahmoud Ahmadinejad, after the French Open banned the 'catsuit' outfit the player wore at this year's tournament.
French Open bosses ruled earlier this month that the all-black outfit worn by Williams at this year's tournament would be banned in future under a stricter dress code.
READ MORE: 'You have to respect the game': French Open bosses ban Serena Williams' skin-tight catsuit
The 23-time Grand Slam winner had said the outfit helped her deal with blood clot issues, and had made her feel "like a superhero."
The ban on the skin-tight suit drew ire from the unlikely source of former Iranian President Ahmadinejad, who tweeted on Monday that the French tennis authorities were "disrespecting Williams."
Why is the #FrenchOpen disrespecting @serenawilliams ? Unfortunately some people in all Countries including my Country, haven't realized the true meaning of freedom.

— Mahmoud Ahmadinejad (@Ahmadinejad1956) August 27, 2018
However, some social media users were quick to criticize Ahmadinejad, who was president between 2005 and 2013, over his apparent hypocrisy, given the strict Islamic dress code Iran imposes on women.
Dude you are forcing hejab on iranian women, making them wear long mantoos in 40c heat. Some women don't want to cover themselves, your regime forces an islamic uniform on them. You are not the defender of freedoms

— nevsin mengu (@nevsinmengu) August 27, 2018
Williams herself issued a relaxed response to the ban last week, saying that it was "no big deal."
She wore the all-black outfit at Roland Garros this summer in each of the first three rounds, although she was forced to pull out of her fourth-round clash with Russia's Maria Sharapova over injury.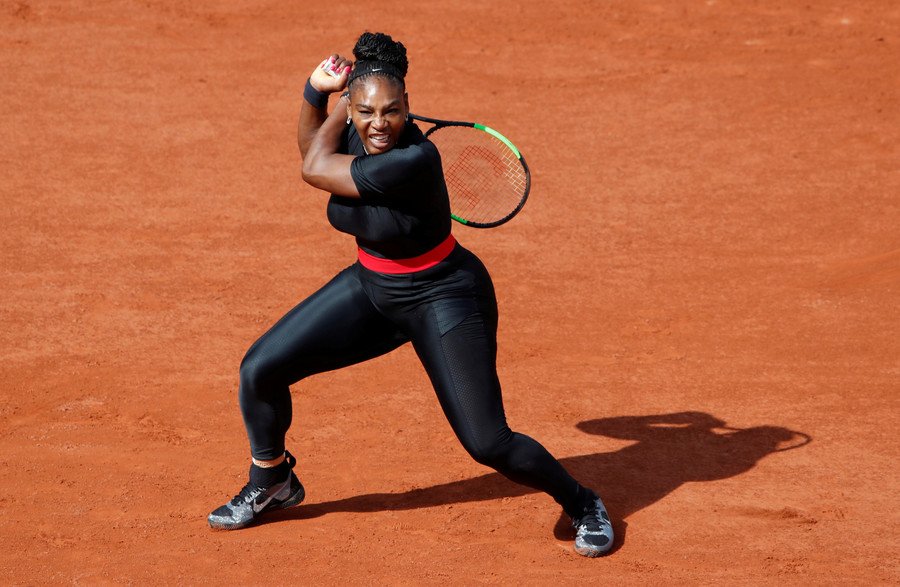 The 36-year-old said the outfit made her feel like "a queen from Wakanda," referencing the Marvel superhero movie 'Black Panther.'
Williams is currently competing at the US Open, where she won her first-round match against Poland's Magda Linette on Monday.
You can share this story on social media: