Merkel on Ozil debate: 'Mistreatment of immigrants must be taken seriously'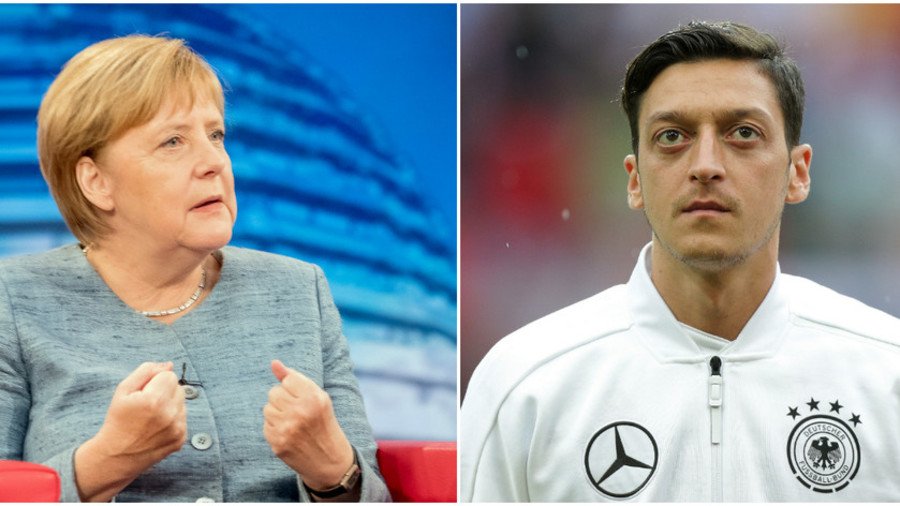 German Chancellor Angela Merkel has weighed in on the 'racism' debate surrounding ex-national team footballer Mesut Ozil, asserting that poor treatment of immigrants should be "taken seriously."
READ MORE: 'Racism & disrespect': Germany's Mesut Ozil announces shock international retirement
Speaking in her 'Sommerinterview' with German broadcaster ARD on Sunday, Merkel addressed the situation surrounding Ozil, who retired from international duty last month amid allegations of racism from the German FA (DFB) and media, and asserted that matters concerning the poor treatment of immigrants must be recognized.
"Whether it's Ozil or someone else, if a person with an immigrant background says 'I am not being well-treated in public,' we need to take this seriously and discuss it," she told the broadcaster in the German capital Berlin, Turkish newspaper Daily Sabah reported.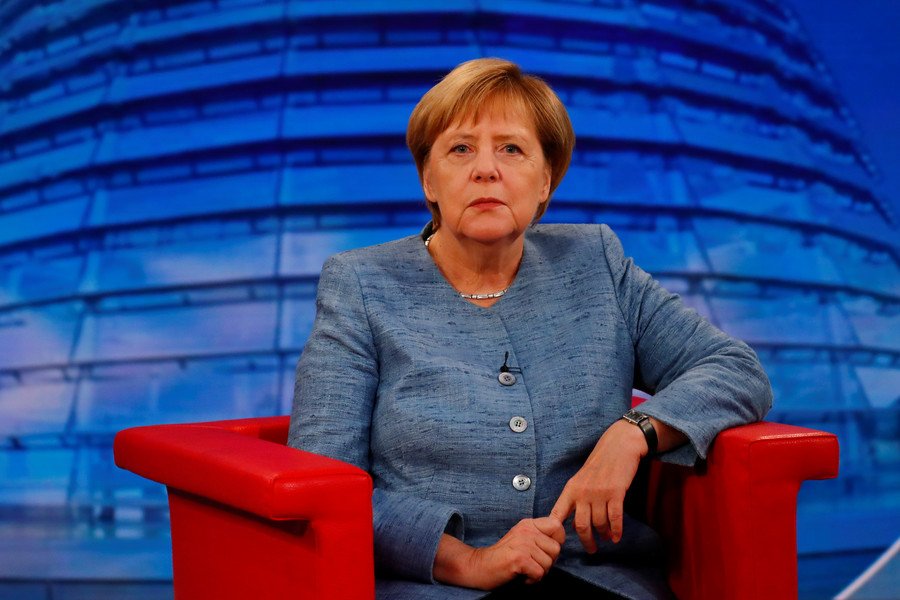 Midfielder Ozil announced his international retirement earlier this summer after 92 caps for 'Die Mannschaft,' claiming he felt unfairly singled out for criticism by the German press after the country's poor showing at the Russia 2018 World Cup, where they were eliminated in the group stage.
The player, who is of Turkish ancestry, also faced a backlash when a photograph surfaced of him posing with Turkish President Recep Tayyip Erdogan. Ozil has said subsequently: "I am German when we win, but I am an immigrant when we lose."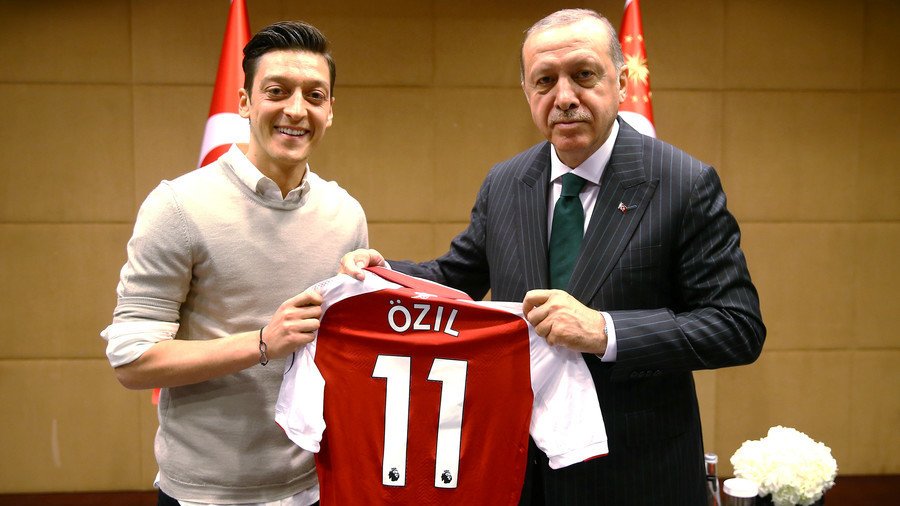 Ozil's decision to call time on his international career, which included winning the World Cup in 2014, at the age of 29 was met with a mixed response from leading figures in German football. Eintracht Frankfurt Sporting Director Fredi Bobic called the act "cowardly," while Turkish Justice Minister Abdulhamit Gul believed it was a "goal against fascism."
READ MORE: 'Not my GOAT': Cristiano Ronaldo panned for 'angry' & 'selfish' reaction to teammate's goal
In a lengthy social media post explaining his decision, Ozil wrote: "The treatment I have received from the DFB and many others makes me no longer want to wear the German national team shirt.
He continued: "I will no longer be playing for Germany at international level whilst I have this feeling of racism and disrespect. I used to wear the German shirt with such pride and excitement, but now I don't...Racism should never, ever be accepted."
The DFB denied the claims of racism but the association's president, Reinhard Grindel, said on that he should have been more supportive of Ozil when the midfielder was the target of "racist attacks."
You can share this story on social media: