'Racism & disrespect': Germany's Mesut Ozil announces shock international retirement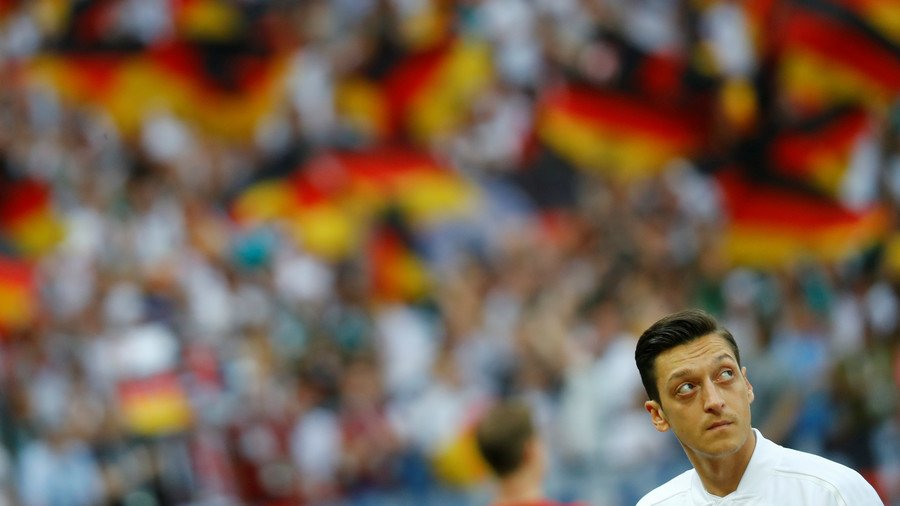 German midfielder Mesut Ozil has retired from international football, criticizing the reaction to his pre-World Cup meeting with the Turkish president and declaring that he "no longer wants to wear the German national team shirt."
Ozil, whose social media statement also declared that he believes he is being blamed for Germany's poor showing in this summer's World Cup, met Turkish President Recep Tayyip Erdogan in May along with Manchester City's German international Ilkay Gundogan.
READ MORE: Some in German media are using my Turkish background as right-wing propaganda – Ozil
Photographs from the meeting were later used by Turkey's AK Party in advance of elections in the country which Erdogan won outright. Several prominent German politicians were critical of the players' meetings, saying that they inconsistent with German democratic values.
The German political establishment have heavily criticized Erdogan's crackdown on political dissent in Turkey.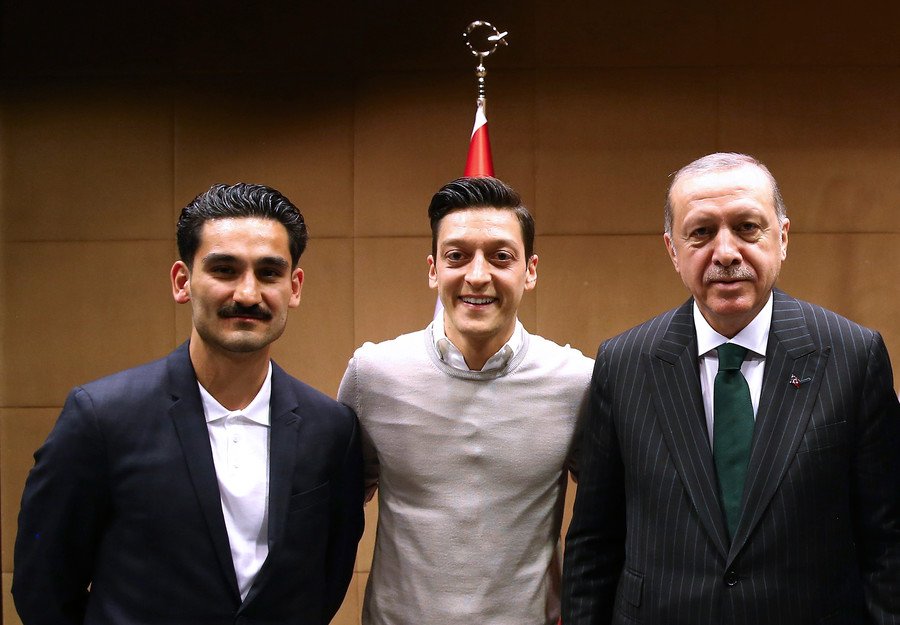 Ozil and Gundogan say that they discussed football in their meeting with the president.
The Arsenal player, who is of Turkish descent, said that he would be "disrespecting his ancestors' roots" had he declined the invitation. He added that he has been receiving hate mail and harassing telephone calls since the incident.
"The treatment I have received from the DFB and many others makes me no longer want to wear the German national team shirt," said Ozil, who has won 92 caps for the national team. "I feel unwanted and think that what I have achieved since my international debut in 2009 has been forgotten.
"It is with a heavy heart and after much consideration that because of recent events, I will no longer be playing for Germany at international level whilst I have this feeling of racism and disrespect. I used to wear the German shirt with such pride and excitement, but now I don't...Racism should never, ever be accepted."
You can share this story on social media: