Some in German media are using my Turkish background as right-wing propaganda – Ozil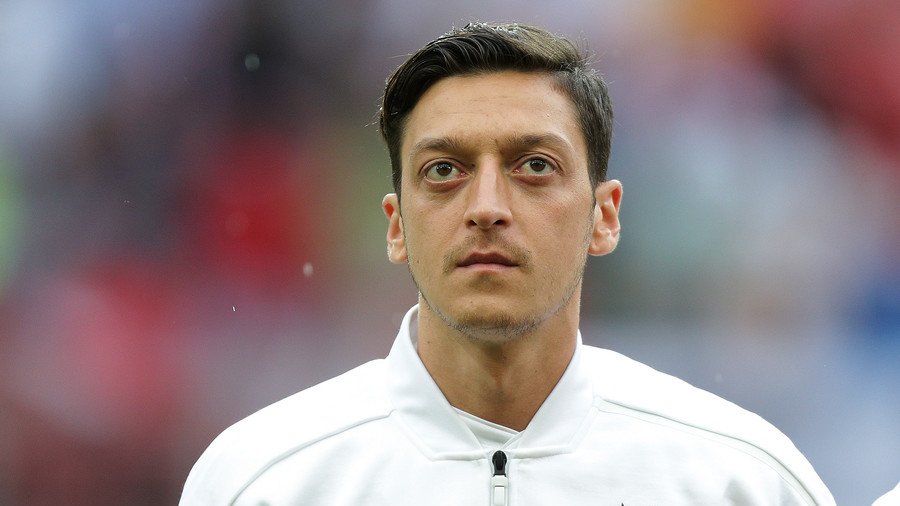 Germany midfielder Mesut Ozil has hit out at elements of the German media, accusing them of using his Turkish background and his meeting in May with Turkish leader Recep Tayyip Erdogan as "right-wing propaganda."
Ozil, who is of Turkish descent, released a series of lengthy statements on Sunday addressing his performances at the World Cup – where defending champions Germany suffered a disastrous group-stage exit – as well as a meeting he held with Turkish President Erdogan back in May.
READ MORE: Ozil still owes fans explanation about Erdogan meeting – German FA chief
The Arsenal midfielder, 29, accused some in the national media of "trying to turn the nation of Germany against me" over the meeting with Erdogan, and of using it as an excuse for the team's poor World Cup campaign.
"A lot of people talk about my performances – many applaud and many criticize," he said. "If a newspaper or pundit finds fault in a game I play in, then I can accept this – I'm not a perfect footballer and this often motivates me to work and train harder.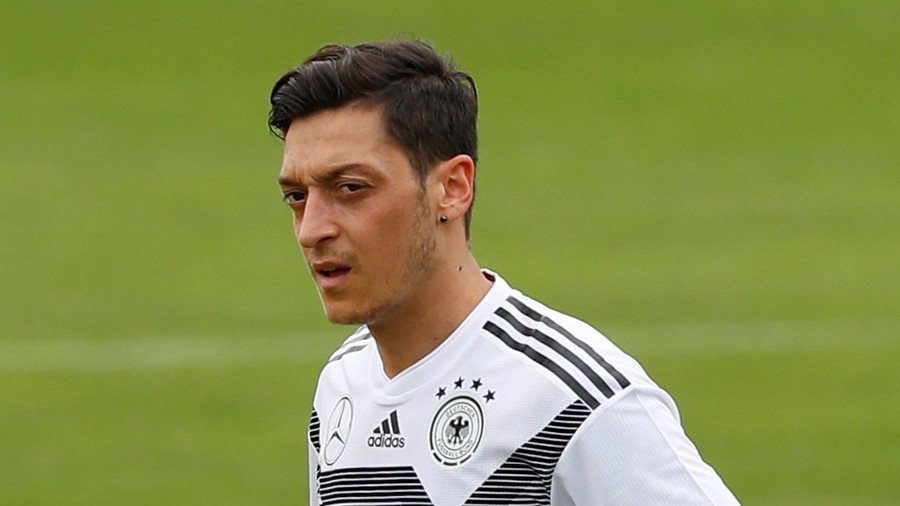 "But what I can't accept is German media outlets repeatedly blaming my dual heritage and a simple picture for a bad World Cup on behalf of an entire squad.
"Certain German media newspapers are using my background and photo with President Erdogan as right-wing propaganda to further their political cause. Why else did they use pictures and headlines with my name as direct explanation for defeat in Russia?" Ozil added.
"They didn't criticize my performances, they didn't criticize the team's performances, they just criticized my Turkish ancestry and respect for my upbringing. This crosses a personal line that should never be crossed, as newspapers try to turn the nation of Germany against me."
He also noted that German World Cup winner Lothar Matthaus "met with another world leader a few days back, and received almost no media criticism" – possibly referring to Matthaus' meeting with Russian leader Vladimir Putin during the World Cup.
READ MORE: Die Mannschaft disaster: Where did it all go wrong for Germany?
The Tweet followed an earlier message in which Ozil had explained the reasoning behind his controversial meeting in May, when he met the Turkish leader in London along with fellow German international Ilkay Gundogan.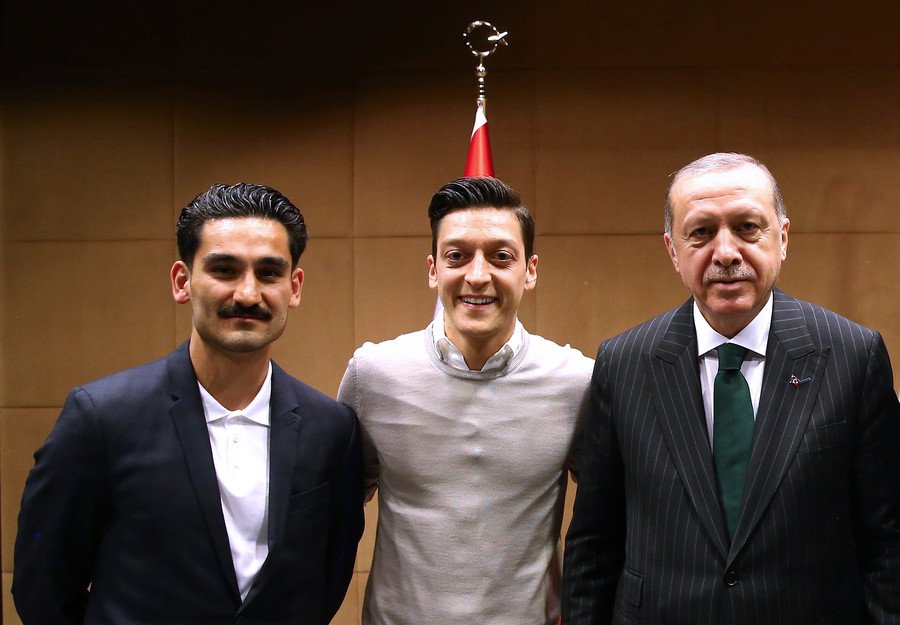 Both players are of Turkish descent, but were heavily criticized at the time over apparent divided loyalties, and for also meeting a leader whom the German FA later described as "not sufficiently respecting" the values that it stands for.
Gundogan later said the meeting was not intended as a political statement, although Ozil had remained silent on the matter until his series of tweets on Sunday.
READ MORE: Germany's Gundogan booed by own fans over meeting with Turkish president (VIDEO)
In his first message on the issue, former Real Madrid player Ozil had said the meeting had "no political intentions" and that it was simply out of respect for his Turkish heritage.
The past couple of weeks have given me time to reflect, and time to think over the events of the last few months. Consequently, I want to share my thoughts and feelings about what has happened. pic.twitter.com/WpWrlHxx74

— Mesut Özil (@MesutOzil1088) July 22, 2018
Ozil wrote that he "had two hearts, one German and one Turkish," and that his mother had taught him "to always be respectful and never forget where I came from."
He noted that he had met Erdogan on previous occasions, and that being photographed with Erdogan in May "wasn't about politics or elections, it was about me respecting the highest office of my family's country."
He added that the event "was not an endorsement of any policies. In fact, we spoke about the same topic that we do every time we have met – football – as [Erdogan] too was a player in his youth."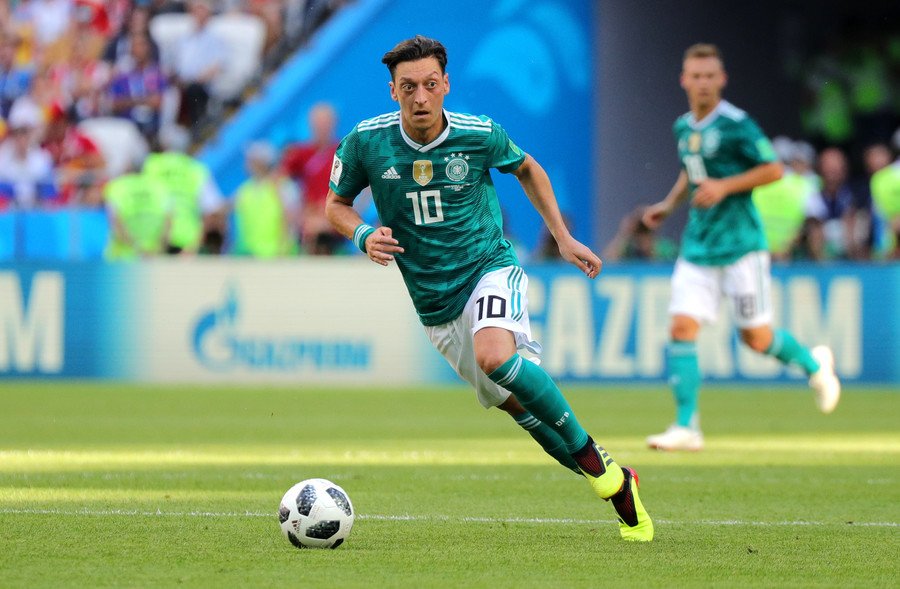 Ozil and four-time winners Germany crashed out of the World Cup at the group stage after suffering two defeats in their three group games – their worst performance at the tournament since 1938.
READ MORE: Holders Germany crash out of World Cup after South Korea claim late victory in Kazan
The player is currently with club team Arsenal as they prepare to fly to Singapore to continue their pre-season preparations.
You can share this story on social media: