'25 Germans and 2 goat f***ers': Ilkay Gundogan shows support for Ozil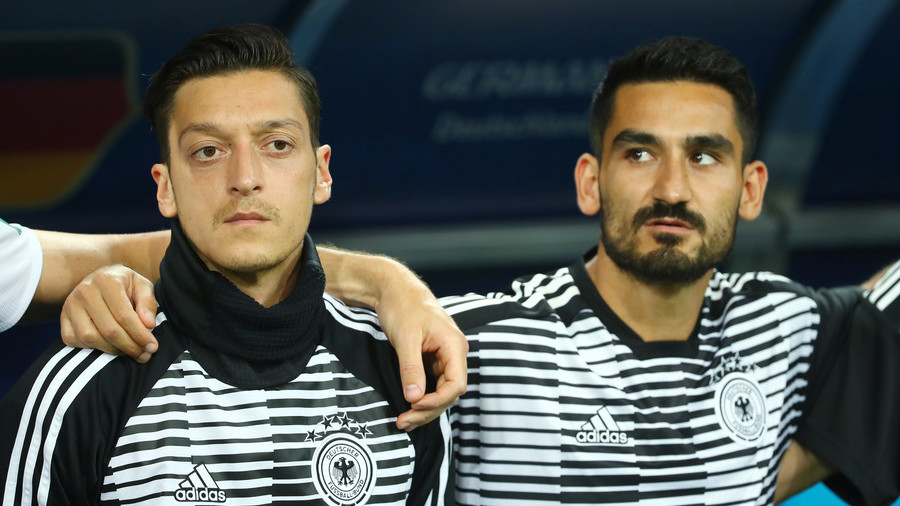 Germany midfielder Ilkay Gundogan has spoken out in support of beleaguered former teammate Mesut Ozil and says he himself sought treatment from a psychiatrist after suffering racist abuse from fans.
In an interview with Funke, Gundogan defended Ozil and insisted the latter was a victim of "racially motivated" criticism after he was singled out for his performances at the Russia 2018 World Cup, subsequently leading to his retirement.
The pair, who were both born in the German city of Gelsenkirchen and are of Turkish heritage, were criticized for being pictured with Turkish President Recep Tayyip Erdogan in May, one month before the World Cup began.
READ MORE: Merkel on Ozil debate: 'Mistreatment of immigrants must be taken seriously'
Gundogan received particular criticism from the photo, after he posted the personal message "to my president, with my respects" on social media, which led to him being booed during a pre-World Cup friendly against Austria.
In an interview with German newspaper WAZ, Gundogan himself revealed he had sought the services of a psychologist after receiving racist abuse.
"I had a short conversation with the national team psychologist. I wanted to see what he could give me. But I do not think anybody can help me with this," the Manchester City player said. "If you are so attacked by many, booed by your own fans and insulted by a German politician, then you worry. But I do not want to run away. I want to face the situation."
READ MORE: 'Not my GOAT': Cristiano Ronaldo panned for 'angry' & 'selfish' reaction to teammate's goal
Regarding the fallout surrounding former Die Mannschaft teammate Ozil, Gundogan was quick to defend the player, citing numerous cases of racism online and in the stands.
He said: "Was the affair racially motivated? You're telling me! Is it not racism when a German politician writes on Facebook: 'The German national football team: 25 Germans and two goat f*****s?'"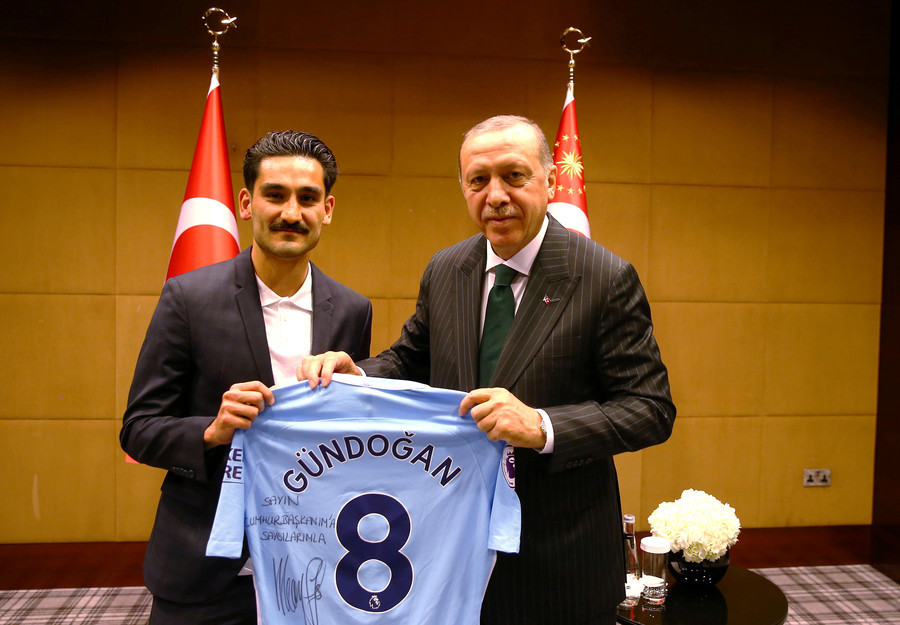 "That's something you have to call racism. Nevertheless, that does not mean that all people in Germany are racists – not at all. Almost all my life I have had good experiences in Germany. I want to say that very clearly here.
"But there are people who have politically used the resulting photo for themselves. And in this context, the line to racism was partially crossed."
Ozil retired from international duty aged 29 after clocking up 92 caps for Die Mannschaft this summer. In a lengthy statement announcing the decision, he claimed to be a victim of "racism" and "disrespect," as well as unfair treatment from the German media and fans, including being made a scapegoat for the team's poor performance at the Russia 2018 World Cup.
READ MORE: Germany's Gundogan booed by own fans over meeting with Turkish president (VIDEO)
"I am German when we win, but I am an immigrant when we lose," Ozil wrote.
On Monday, German Chancellor Angela Merkel weighed in on the debate in her 'Sommertime' interview with ARD, saying that the mistreatment of immigrants in Germany should be "taken seriously."