'Wogs' & 'potatoes': Ozil revealed as part of German World Cup training bust-up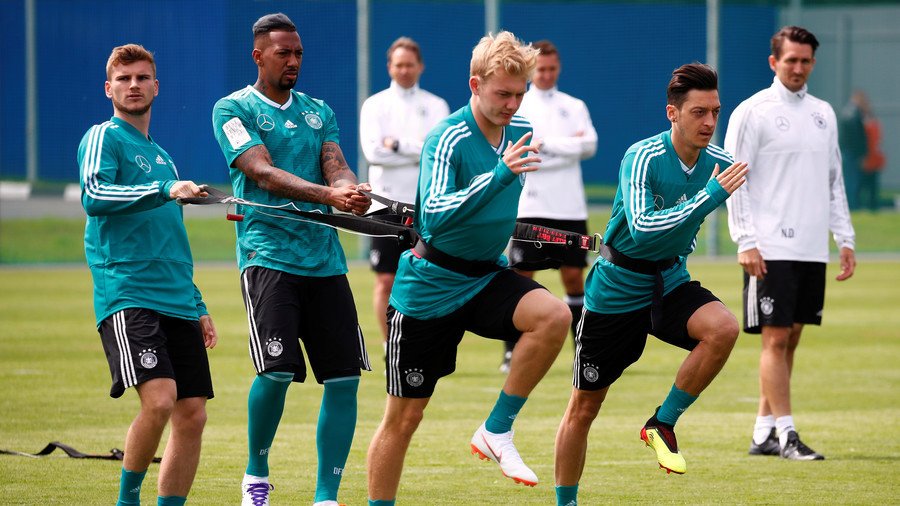 Reports have surfaced of a German national team training ground bust-up during the recent 2018 World Cup in Russia in which two sets of players, one including Mesut Ozil, traded racial epithets such as "wog."
READ MORE: 43 minutes of silence: Genoa fans honor bridge collapse victims at Serie A fixture
In an article titled 'When the German national team disintegrated into small groups', German outlet Der Spiegel reports that a group including Ozil, Jerome Boateng and Ilkay Gundogan, three players with ethnic heritage, encountered Bayern Munich pair Thomas Muller and Mats Hummels in training.
The two groups, understood to have differing tastes in areas such as music, cars and lifestyle, then engaged in a slanging match, in which one side called the other 'kanake' – a pejorative term taken to mean "wog," or a non-white immigrant.
READ MORE: 'Not my GOAT': Cristiano Ronaldo panned for 'angry' & 'selfish' reaction to teammate's goal
In response, the other group then fired back with 'kartoffel' (potato) – a derogatory term for Germans used by the ethnic immigrant population, originating from the prominence of the ingredient in German cuisine.
The revelations are likely to add fire to the ongoing debate of racism and poor treatment of former midfielder Ozil, who retired from Die Mannschaft at the age of 29 citing unfair treatment and "racism" from national media and the German FA (DFB).
Ozil said he was unfairly made a scapegoat after the German team finished fourth in their World Cup group after shock defeats to Mexico and South Korea.
READ MORE: Abramovich prepared to consider $3bn Chelsea offers – reports
On Sunday, German Chancellor Angela Merkel expressed words of support to Ozil in her traditional Sommerinterview with broadcaster ARD, stating that occurrences of mistreatment must be "taken seriously."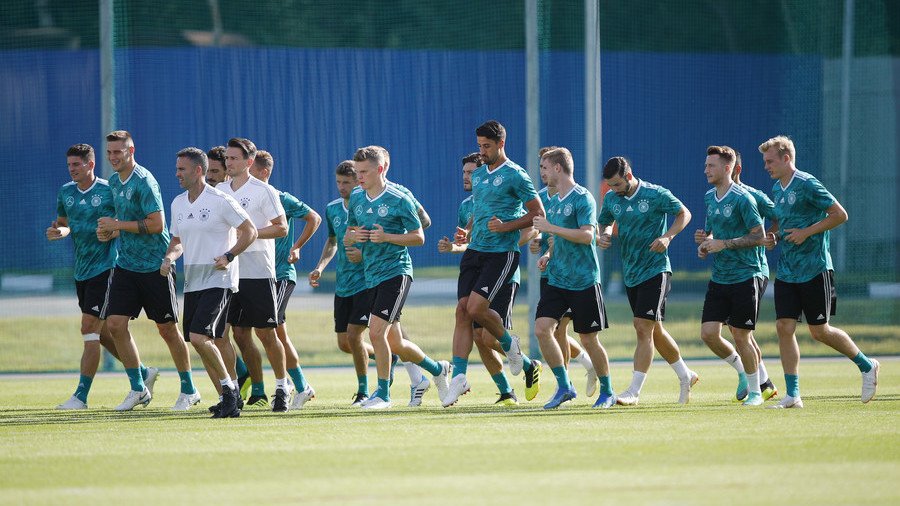 "Whether it's Ozil or someone else, if a person with an immigrant background says 'I am not being well-treated in public,' we need to take this seriously and discuss it," she told the broadcaster in the German capital Berlin, Turkish newspaper Daily Sabah reported.
You can share this story on social media: