'I almost hung myself': Former UFC champion Garbrandt opens up on troubled childhood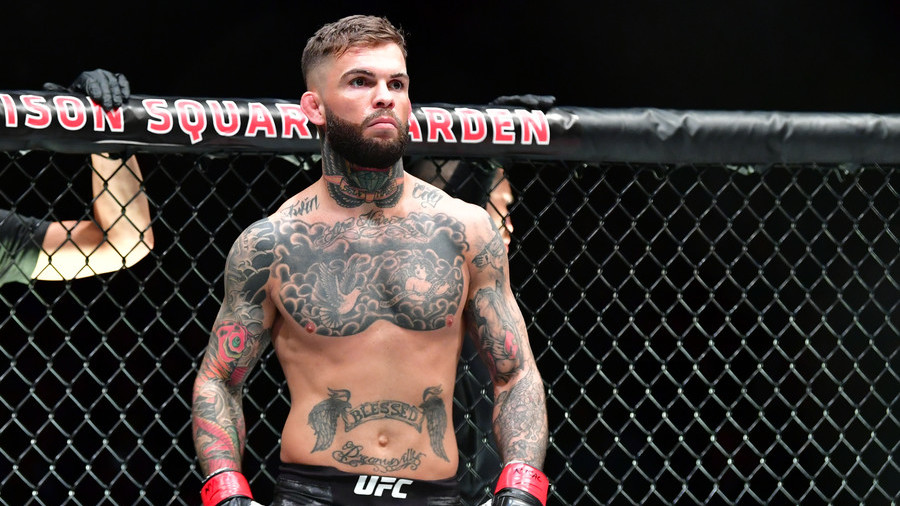 Cody Garbrandt, the former UFC bantamweight world champion, has opened up about his struggles with depression as a youth, saying that his older brother saved him from a suicide attempt.
The 27-year-old fighter has made no secret of the fact that he has had an unconventional upbringing but, in a new interview with I Am Second, Garbrandt recalls how close he came to ending his own life as a teenager but was stopped by his elder brother Zach.
"There's a part of the story where Zach came and intervened in my life, where I wanted to give up," Garbrandt said. "I was a teenager, I think I was a senior in high school, I wanted to become a state champion again. I won state as a freshman [but] I got beat as a sophomore [and] I was injured as a junior.
"Wrestling was something I did my whole entire life and I think losing the passion for that, I didn't have any drive. I just felt unaccomplished and I got in with the wrong crowd and started doing some drugs and partying and kind of living super carelessly and it almost consumed my life. I felt like my road was running to an end.
READ MORE: Arrest warrant issued for husband of UFC fighter after alleged domestic assault
"For a while, I wasn't who I was. I was in a very dark place, a very very dark place and almost hung myself. My brother came in the door and he saved my life. It's the first time talking about it but I've never been more grateful for him.
"He came in and busted down the door and gave me the biggest hug and sat there with me and cried with me and said everything was gonna be alright. That was the day that really was a changing point for me and my life as well."
READ MORE: 'I let him escape with his life': Ex-UFC fighter's near-deadly run-in with 'meth-head' thief (VIDEO)
Garbrandt would go on to place fifth in the national wrestling championships the following year and, after briefly attending Notre Dame College, he embarked on a mixed martial arts career which would yield the UFC's 135lb championship by just his 11th professional fight.
He was defeated for the title by rival TJ Dillashaw in New York last November and was once again beaten by him in their rematch at UFC 227 earlier this month.
You can share this story on social media: