'I have money for big transfers, we want UCL football' – Maradona makes Dinamo Brest promises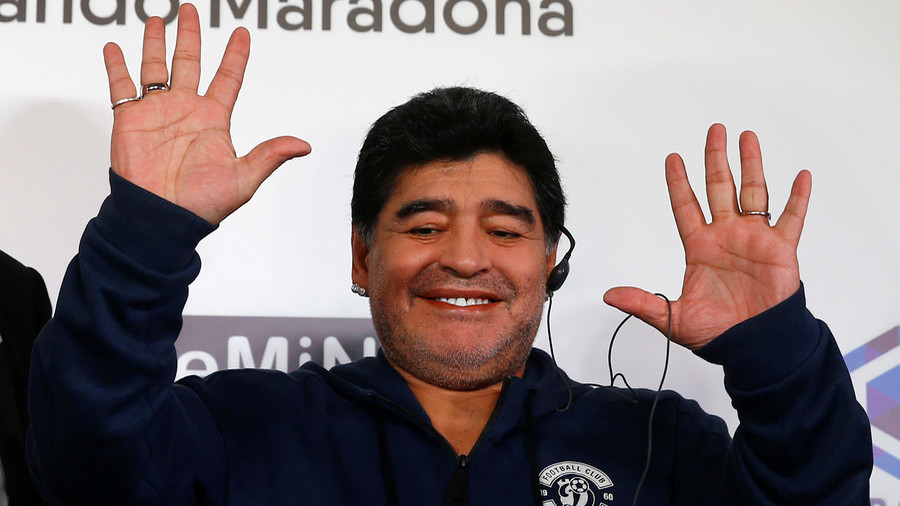 Argentine football legend Diego Maradona has promised to splash the cash at new club Dinamo Brest in order to catapult the Belarusian team into the UEFA Champions League.
Ex-Argentina boss Maradona, who took charge of the little-known outfit in south west Belarus in May, singled out the signing of former Argentina international goalkeeper Cristian Campestrini to highlight his ambition.
"I should see, how the players receive me. I signed Campestrini. I have money to do the big transfer deals at Dinamo," the 57-year-old said, Ola reported.
READ MORE: Maradona will 'train together with the guys' at new team in Belarus
"Dinamo want to play in the Champions League, and that interests me most of all. They offered me a three-year contract, which I couldn't refuse."
Maradona has already made a flamboyant start to his Dinamo career; the 1986 World Cup winner was unveiled as chairman by being paraded in front of fans and the gathered media, riding in a huge military vehicle on July 16.
READ MORE: 'He is the biggest coward in the world': Diego Maradona criticizes nephew in live TV rant
The club may have some way to go before Champions League football, however, as Dinamo have appeared in European football only three times in their history, and will play in this season's Europa League. The team finished fourth in last season's Belarusian Premier League.