'I am Ozil': Fans protest in Germany to support Mesut Ozil amid racism claims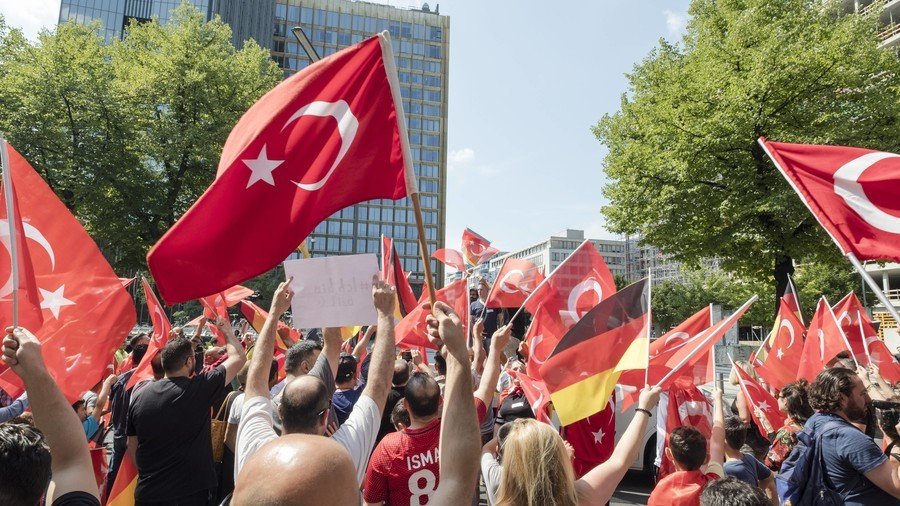 Hundreds of football fans gathered in Berlin on Sunday in support of Mesut Ozil, who recently retired from the German national team after claiming he was subject to "racism and disrespect" over his Turkish roots.
READ MORE: 'Racism & disrespect': Germany's Mesut Ozil announces shock international retirement
Fans massed outside the offices of publishing house Axel Springer in Berlin, with many wearing shirts with 'Ozil' written on the back and waving Turkish and German flags.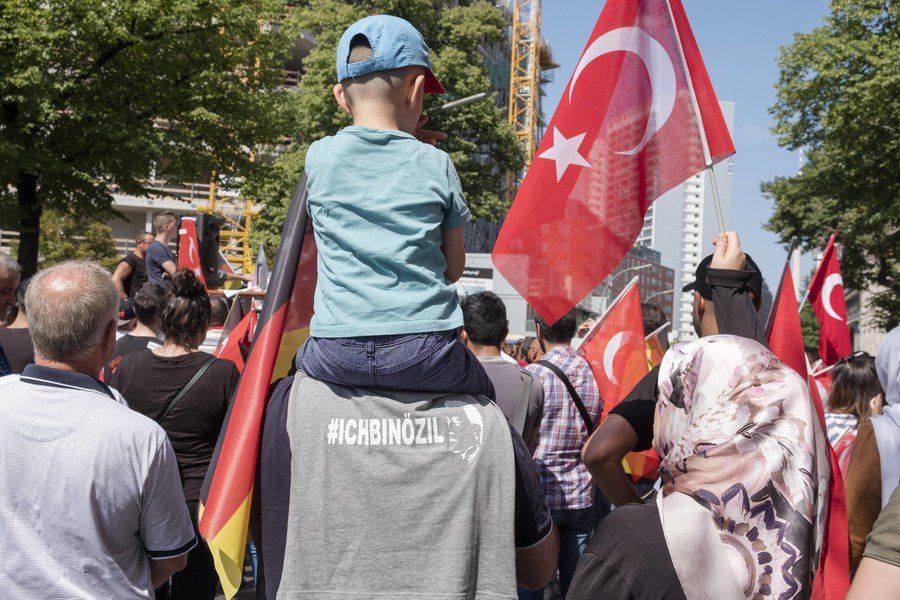 Others held up signs and wore T-shirts with the slogan 'Ich bin Ozil' (I am Ozil) written on them.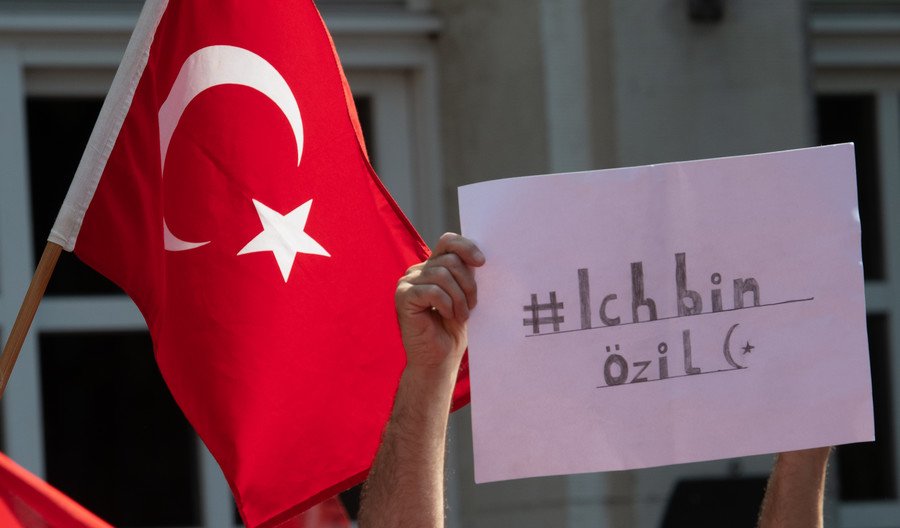 The midfielder, 29, retired from international football after claiming he was subjected to racism after a controversial meeting with Turkish President Recep Tayyip Erdogan in May.
The player also said he was made a scapegoat for Germany's poor World Cup campaign – where they crashed out in the group stage – because of his Turkish heritage.
Ozil, who won 92 caps for Die Mannschaft and helped the team to the World Cup title in 2014 – took aim at German football federation (DFB) chief Reinhard Grindel in his retirement statement, saying: "To Grindel and his supporters, I am German when we win, but I am an immigrant when we lose."
READ MORE: Ozil's bitter retirement raises ugly questions for Germany
He also hit out at elements of the national press, whom he accused of "using my background and photo with President Erdogan as right-wing propaganda to further their political cause," adding that they were trying "to turn the nation of Germany against me."
Those claims were seeimingly behind the location of Sunday's protest near publishing giant Axel Springer.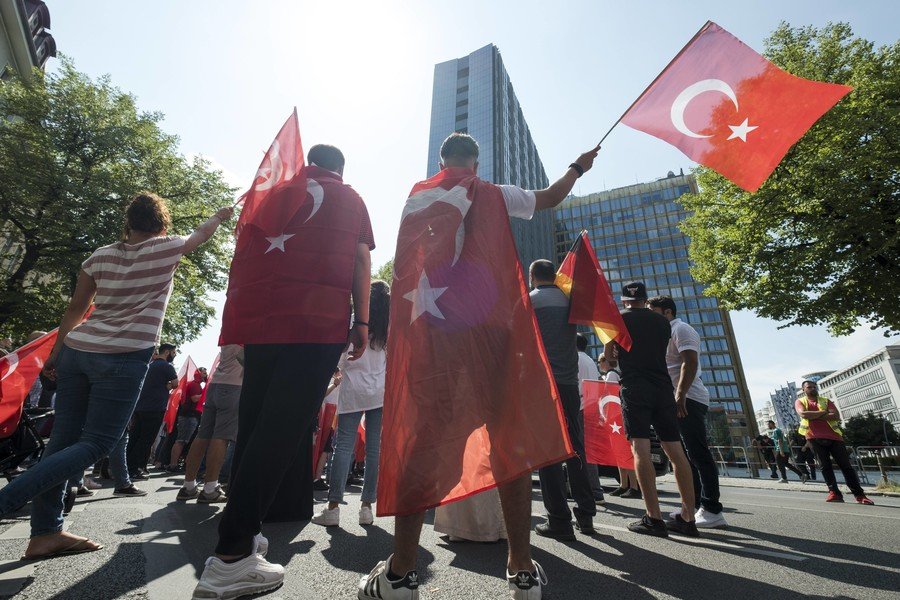 Ozil's retirement from international football has been met with a mixed response. The DFB and Grindel have categorically rejected accusations of racism, although the DFB chief has also expressed regret at not handling the scandal differently.
'Looking back, as president I should have been unequivocally clear… any form of racial hostility will not be accepted or tolerated under any circumstances.'German FA chief #Grindel admits mistakes over #Ozil-#Erdogan photo scandal ▶️https://t.co/4iqsfG0VVL◀️

— RT Sport (@RTSportNews) July 26, 2018
Other in Germany have claimed that Ozil is well beyond his best and that, based on his playing career, the news should be welcomed.
READ MORE: 'It was cowardly' - Frankfurt sporting director tears into Mesut Ozil over retirement
He has received notable support from some of his fellow professionals, as well as his club team Arsenal.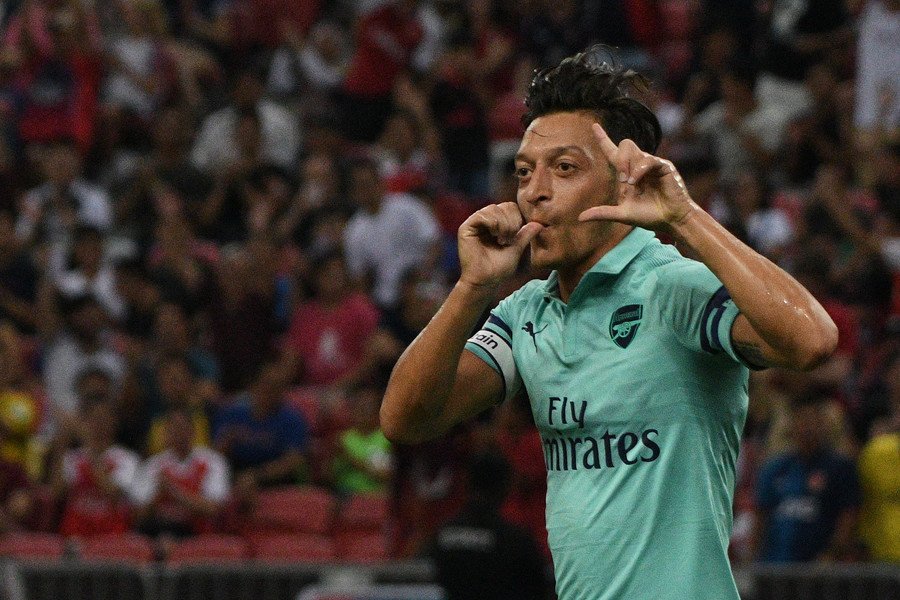 Ozil was handed the captain's armband for the recent pre-season friendly against Paris Saint-Germain, a game in which he scored as the Gunners ran out 5-1 winners.
You can share this story on social media: