Respect, support and silence – Mesut Ozil saga splits sports world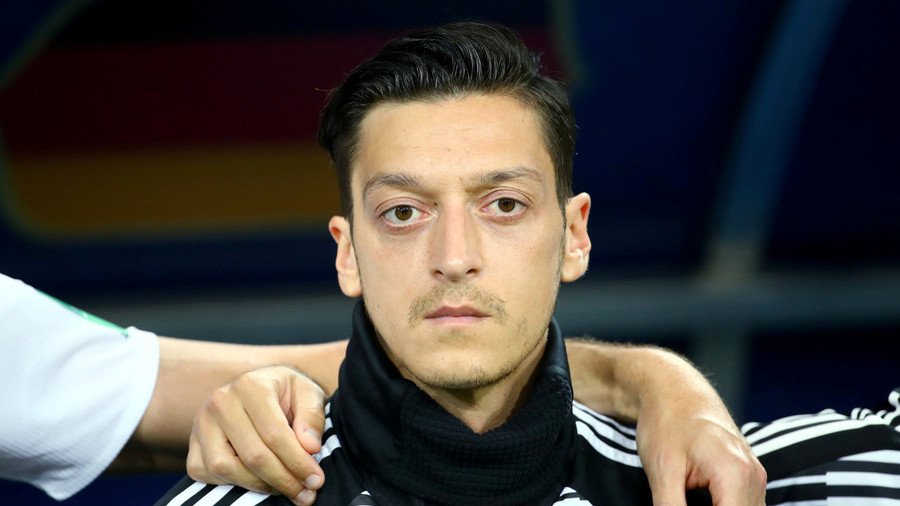 Mesut Ozil's shock departure from the German national team amid a torrid reaction to his meeting with Turkish President Recep Tayyip Erdogan has prompted a divide in reaction from sports stars and commentators.
The midfielder brought his international career to an abrupt over the weekend, citing what he called "racism and disrespect" for his Turkish roots and claiming he had been made a scapegoat for the team's World Cup failures after a controversial meeting with Turkish leader Erdogan in May.
READ MORE: 'Racism & disrespect': Germany's Mesut Ozil announces shock international retirement
Ozil has been generally praised by members of the football fraternity for speaking out on the matter. Former Manchester United defender Rio Ferdinand, capped 81 times by England, laconically tweeted his support for the Arsenal player, with the word "Respect" quoting a tweet of Ozil's statement.
Patrice Evra, who had his own clashes with senior management during his international career with France, which included being stripped of Les Bleus' captaincy as the result of a mutiny at the 2010 World Cup, went one further, tweeting: "Respect. #NoRacism #Beapanda" with a photoshopped image merging his face with a panda's.
Former England striker Ian Wright, himself an Arsenal icon, commended Ozil for voicing his concern on the matter, rejecting dismissive attitudes towards players speaking out, saying "you have our full support for speaking out on your experiences and issues that are so much bigger and more important than football."
We were always told to "just play", "be grateful" and "stay out of politics". You have our full support @MesutOzil1088 for speaking out on your experiences and issues that are so much bigger and more important than football ✊🏾⚽❤️🌏

— Ian Wright (@IanWright0) July 24, 2018
Although Ozil may have found failings with his international team, the player's club side Arsenal were quick to welcome the player back as he reported for training on Tuesday for the first time since the story unfolded.
Notable absentees from the voices of support for Ozil came in the form of the German national team players. The 29-year-old's exit from Die Mannschaft was met with a muted response from fellow players.
Although Jerome Boateng, a player mentioned in the German football association's (DFB) statement that admitted the organization had not done enough to protect Ozil but rebuked accusations of racism, posted a snap with the pair with the caption "It was a pleasure Abi", there was no condemnation or commendation of either party in the affair.
Conversely, Erdogan himself attacked the DFB for what he viewed as "unacceptable treatment" that stemmed from racist views towards Ozil's "religious beliefs." Speaking to reporters at parliament on Tuesday, Erdogan said that Ozil's approach had been "admirable" and that the player had "given his all" for the German national team.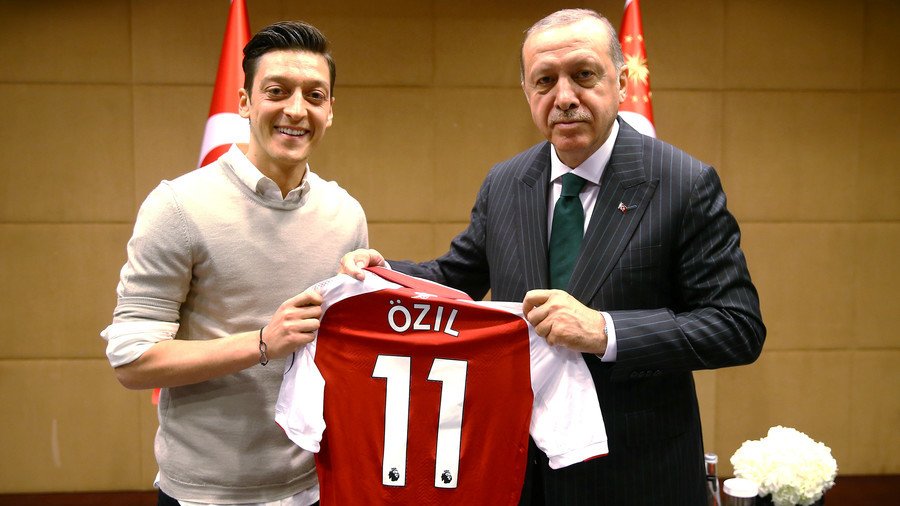 He added that Ozil's critics "could not stomach" the photograph of the soccer star and Erdogan that prompted criticism ahead of the World Cup.
READ MORE: 'Such racist treatment for his religious beliefs is unacceptable' - Erdogan wades in on Ozil affair
One of German football's legends, former and World Cup-winning captain Lothar Matthaus, was critical of Ozil, but instead dissected the midfielder's playing career rather than his off-the-field activities, claiming Ozil's performances for Germany had been sub-par for some time and that alone warranted being dropped.
Bayern Munich chief Uli Hoeness said he welcomed Ozil's retirement, saying: "I am glad that this scare is now over," the Bayern boss told Bild. "He had been playing s*** for years."
"He last won a tackle before the 2014 World Cup. And now he and his s***** performance hide beyond this picture."
The player himself looked defiant in the face of the media whirlwind surrounding him, posting a snap of himself alongside teammate Mohamed Elneny in Arsenal's summer training camp with the simple caption "Preseason work".
You can share this story on social media: