Gymnastics Australia to educate 220,000 youngsters on child sex abuse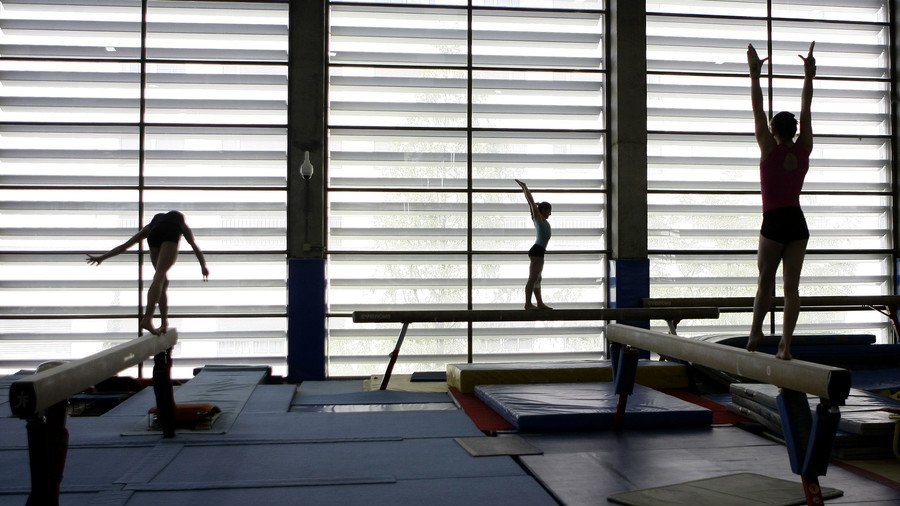 Australian gymnastics officials have launched a plan to educate more than 200,000 young athletes on identifying and preventing child sex abuse. It will be the first initiative of its kind in the country.
Gymnastics Australia is teaming up with the country's main child protection agency, Bravehearts, to provide training and materials for more than 600 affiliated gymnastics clubs and their staff, as well as 220,000 athletes – 90 percent of whom are under 12 years old.
The materials and training will provide information on various aspects of identifying and preventing child sexual abuse, including risk factors, grooming, and other danger signs.
The training will be mandatory for coaches and officials, and will also provide information on how to respond to claims of sexual abuse.
Launching the initiative on Wednesday, Gymnastics Australia CEO Kitty Chiller said the move would go far beyond current safeguards to prevent sexual abuse of minors.
"Our organization is committed to creating environments where children are safe, so we're implementing so much more than optional training for a few staff," Chiller said, as reported on the Gymnastics Australia website.
"This is a significant cultural shift within our organization where the safety of children is paramount," Chiller added.
Bravehearts is Australia's leading child protection agency, and works to provide advice and support to the victims of child sex abuse.
Bravehearts founder and executive chair Hetty Johnston said the organization's expertise would help ensure the relevant cultural reforms at Gymnastics Australia, and would also help implement recommendations from a major report by Australia's Royal Commission on responses to child sex abuse.
"This partnership will ensure Bravehearts provides specialized education, training services, risk management and cultural reform outcomes to the management, staff, parents and children of Gymnastics Australia," Johnston said.
READ MORE: Larry Nassar victims receive record-breaking settlement
"With the Royal Commission reporting 3.2 million Australian children participating in organized sport or physical activity outside school, through implementing Bravehearts' unique training and education programs for staff, parents and children, Gymnastics Australia will be driving the change necessary to have a significant impact on improved child protection throughout Australia.
"Every organization that works with children, especially national sporting organizations has a duty of care and a responsibility to keep the children in their care safe," she added.
The move comes in the wake of the sex abuse scandal that has rocked US gymnastics.
In January, former USA Team doctor Larry Nassar was sentenced to 175 years in prison for abuse of hundreds of young female athletes spanning two decades.
READ MORE: 'It happened hundreds of times': Olympic gold medal gymnast Maroney on Nassar sex abuse
Earlier in May, a record $500 million settlement was agreed between Michigan State University – where Nassar was an employee – and victims of the disgraced doctor.
Nassar's victims included Olympic gold medalist Aly Raisman, who will receive the Arthur Ashe Courage Award for her efforts to address child sexual abuse in the USA.
You can share this story on social media: