Olympic swimmer files sexual abuse lawsuit, claims USA Swimming ignored matter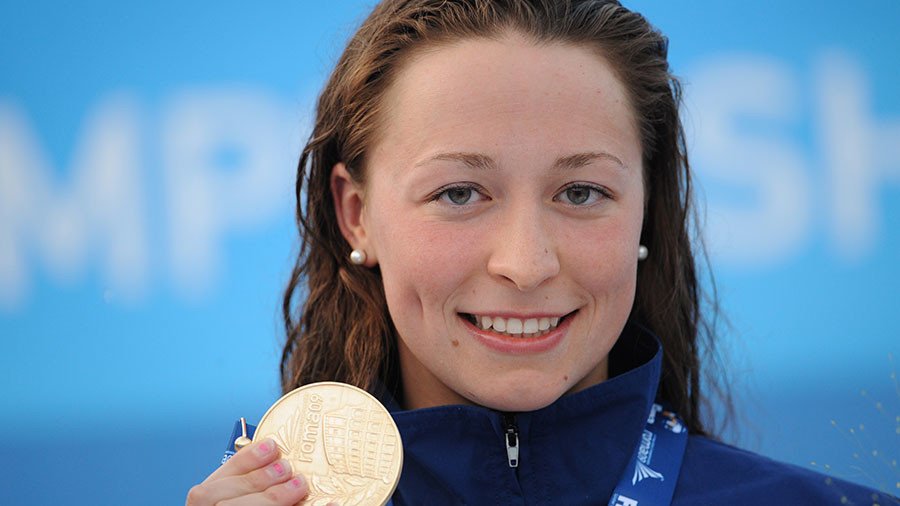 Former Olympic swimmer Ariana Kukors Smith claims that her coach Sean Hutchison engaged in prolonged, systematic abuse throughout her teens and that the matter was dismissed by the sport's governing body - USA Swimming.
Smith alleges Hutchison began 'grooming' her when she was just 13 before molesting her when she was 16. She contends that USA Swimming was aware of the allegations in 2010 yet did nothing when confronted with the claims, per the New York Times.
READ MORE: Redskins cheerleaders say they were forced to take part in nude photo sessions in front of sponsors
Last February, USA Swimming stated that they investigated the alleged abuse in 2010 but dropped the matter when Smith and Hutchison "unequivocally denied the existence of a romantic or physical relationship" - an investigation which her lawyer has since referred to as a "sham".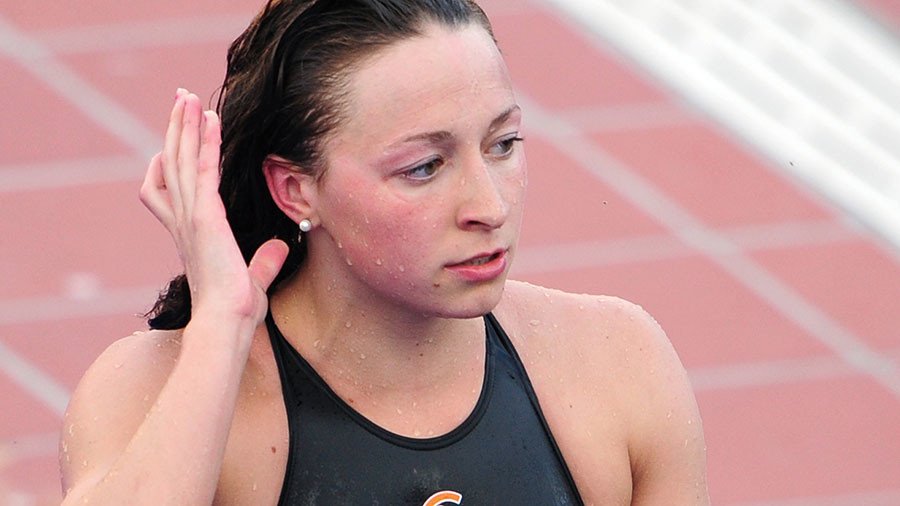 "By doing nothing, it enabled Sean to abuse me for a decade," Smith said in a statement released Monday.
USA Swimming swiftly responded, saying: "As expressed earlier this year, we respect Ariana Kukors' bravery in stepping forward and sharing her story. We have been in regular contact with her legal team over the last several months and will continue to work with them and Ariana through this process."
READ MORE: Nassar's ex-boss allegedly paid students for nude medical exams
Hutchison, via his lawyer Brad Meryhew, acknowledged the accusations on Monday but said that he had no comment on the matter.
However, in February Meryhew said that his client had been involved in a "committed relationship" with Smith, adding that they had lived together for more than a year following the 2012 Olympics.
Smith's lawsuit also names USA Swimming coach Mark Schubert, claiming that he was aware of rumors surrounding Smith and Hutchison but made no attempt to report the inappropriate relationship.
At a press conference on Monday, Smith said that she had not been fully able to process what had happened between her and Hutchison until this year.
"The entire time that we were in a 'relationship,' I was 15. It was a man who held my Olympic dream in the palm of his hand. He programmed me," she said.
The allegations against USA Swimming come in the wake of the conviction of Larry Nassar, a doctor who was found to have engaged in a wide-ranging series of abuses of young gymnasts. He has been sentenced to between 40 and 175 years in prison.
You can share this story on social media: