Larry Nassar victims receive record-breaking settlement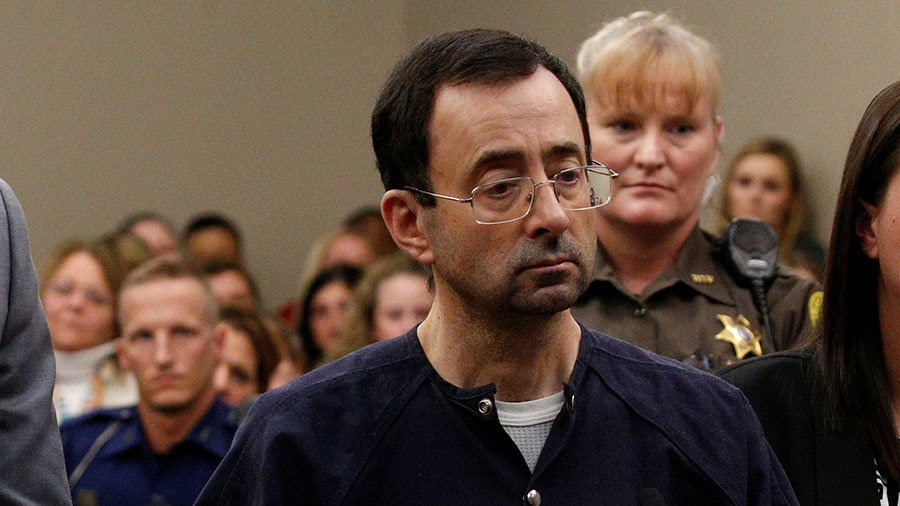 A $500 million settlement has been agreed between Michigan State University and the sexual abuse victims of former USA Gymnastics doctor Larry Nassar, though several further lawsuits remain pending.
Michigan State University has agreed to pay out the biggest settlement in sports history to the more than 300 women and girls who were assaulted by sports doctor Nassar, the university announced on Wednesday.
The $500 million settlement eclipses the $109 million awarded by Penn State University in the wake of the Jerry Sandusky sex abuse scandal.
Counsel for the 332 victims of Nassar announced that the terms of the deal with the university had been reached by way of mediation. As per the specifics of the agreement, $425 million will be allocated to the claimants as of now, with a further $75 million being held back for any future claims.
"We are truly sorry to all the survivors and their families for what they have been through, and we admire the courage it has taken to tell their stories," Brian Breslin, chairman of Michigan State's governing board, said in a statement.
"We recognize the need for change on our campus and in our community around sexual assault awareness and prevention."
There is no indication as to how much each victim will receive, or how Michigan State University will allocate the funds.
"This historic settlement came about through the bravery of more than 300 women and girls who had the courage to stand up and refuse to be silenced," John Manly, lead attorney for the victims, said after the settlement was announced.
In February, Nassar was sentenced to 175 years in prison for the systematic abuse of female athletes under his care going back to the 1990s at both Michigan State, where Nassar was an employee, and USA Gymnastics. Several well-known sports figures in the United States have come forward as being victims of Nassar.
The settlement applies only to Michigan State University. Lawsuits remain in various states of completion against USA Gymnastics, the US Olympic Committee and a gymnastics club where several of the assaults took place.
You can share this story on social media: