Redskins cheerleaders say they were forced to take part in nude photo sessions in front of sponsors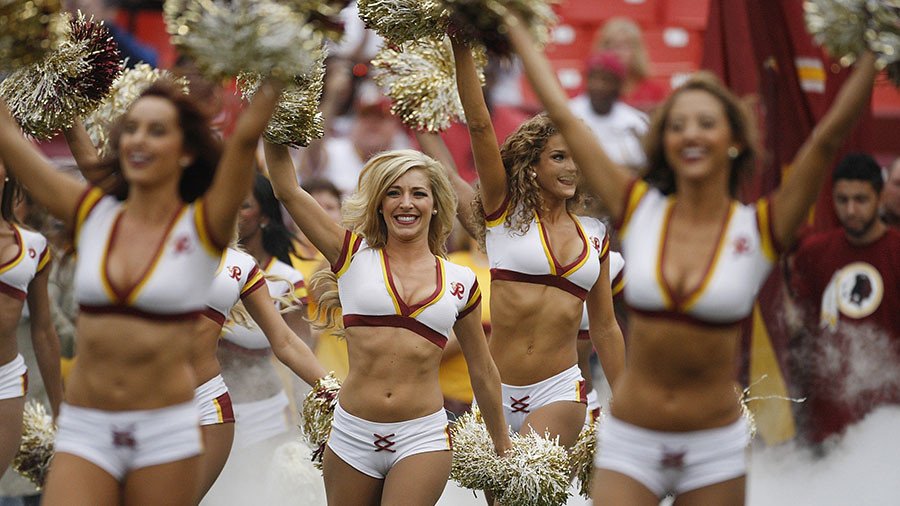 Washington Redskins cheerleaders have accused the club's management of forcing them to pose nude for a 2013 calendar photo shoot in front of the team's male sponsors, as well as escorting some of them to a night club.
In an explosive report released by the New York Times on Wednesday, the cheerleaders detailed their 2013 trip to Costa Rica for a calendar photo shoot, during which they were required to satisfy demands that stretched far beyond their responsibility.
The girls recalled that some of them were ordered to pose topless, while others were asked to wear nothing but body paint in a revealing photo shoot attended by the club's male sponsors, although the pictures selected for the calendar would not show nudity.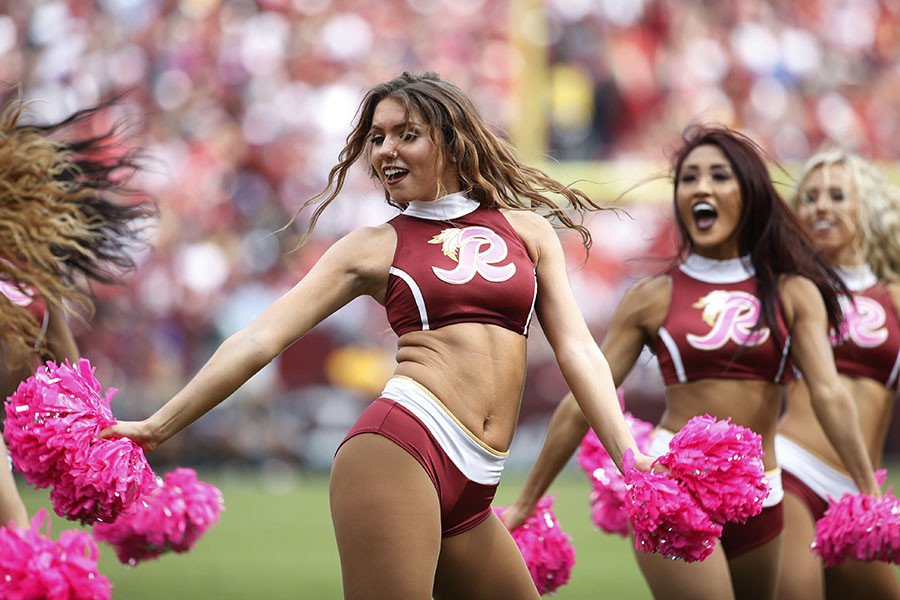 The cheerleaders, who spoke on condition of anonymity, also revealed they were obliged to participate in yacht parties and accompany the wealthy men to a nightclub party for sponsors.
"They weren't putting a gun to our heads, but it was mandatory for us to go," one of the cheerleaders said.
READ MORE: 'It happened hundreds of times': Olympic gold medal gymnast Maroney on Nassar sex abuse
"We weren't asked, we were told. Other girls were devastated because we knew exactly what she was doing."
Although their involvement in sponsors activities did not include sex, the cheerleaders said they felt like sex objects, whose role was to satisfy the men. They said that the club's function came down to "pimping [them] out."
Redskins director and choreographer, Stephanie Jojokian, rejected many of the cheerleaders' allegations about the club, saying that she was not forcing the girls to do anything against their will.
"I was not forcing anyone to go at all," Jojokian said.
"I'm the mama bear, and I really look out for everybody, not just the cheerleaders. It's a big family. We respect each other and our craft. It's such a supportive environment for these ladies."
In a statement, the club said: "The Redskins' cheerleader program is one of the NFL's premier teams in participation, professionalism, and community service. Each Redskin cheerleader is contractually protected to ensure a safe and constructive environment. The work our cheerleaders do in our community, visiting our troops abroad, and supporting our team on the field is something the Redskins organization and our fans take great pride in."
The New York Times report comes just weeks after two former NFL cheerleaders filed complaints against the league, claiming they were subjected to a hostile work environment due gender-related discriminative rules in the league.
You can share this story on social media: