'Everybody said Larry Nassar was a good guy' – former USA Gymnastics official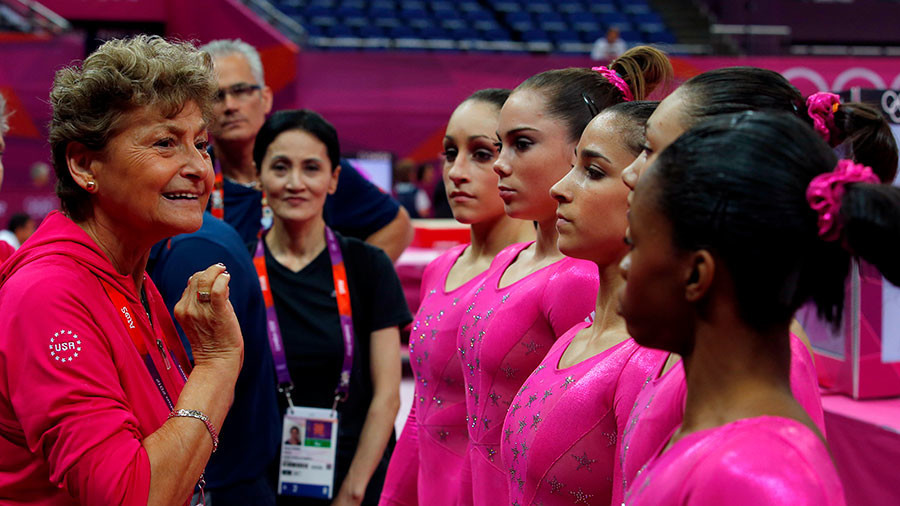 Former USA Gymnastics women's team coordinator Martha Karolyi, who stood at the helm of the national squad for more than 15 years, said she was unaware of former team doctor Larry Nassar's abusive behavior.
In an hour-long NBC News Dateline special, aired on Sunday, Martha and her husband Bela Karolyi broke their silence, responding to the accusations brought against them by several alleged Nassar victims. The pair declared that they were not involved in the sexual abuse scheme orchestrated by the former team physician.
"The whole gymnastics community couldn't recognize this," Martha Karolyi said. "Everybody said, 'Larry Nassar is a good doctor. Larry Nassar is a good guy.'"
The Karolyis insisted they were fully focused on the training process at their ranch, which housed the country's best gymnasts, without knowing that young female athletes suffered sexual abuse at the hands of the team doctor.
"I feel extremely bad," she added. "I don't feel responsible, but I feel extremely hurt that these things happened and it happened everywhere but it happened here, also," the woman said, outlining that in "no way" had she suspected Nassar of sexually abusing young gymnasts under the guise of medical treatment.
Martha Karolyi stressed that Nassar's sexual misconduct remained unnoticed even when he performed his 'therapy' in the presence of the gymnasts' parents.
"I heard during the testimonies [at Nassar's trial] that some of the parents were in the therapy room with their own child and Larry Nassar was performing this," she said. "And the parent couldn't see. How I could see?"
The Karolyis have been named as co-defendants in several civil lawsuits filed by the gymnasts against Nassar and USA Gymnastics. They claimed that the Romanian specialists implemented a win-at-all-costs approach at their ranch, which had been the US team's training camp venue for many years.
Olympic champion Aly Raisman, who has been vocal on the Nassar issue, repeatedly accused the Karolyis of creating unhealthy conditions at the ranch that made gymnasts vulnerable to Nassar.
READ MORE: Boss of pedophile ex-USA Gymnastics doctor Larry Nassar charged with sex crime
In February, Nassar, who had worked for more than 20 years as the US team physician, was sentenced to up to 175 years in prison after pleading guilty to molesting young gymnasts seeking medical treatment from him.
More than 260 women filed lawsuits against the disgraced doctor, claiming to have been sexually abused by him.
High-profile American gymnasts, including Olympic champions Raisman, Simone Biles, Mckayla Maroney, Gabby Douglas and Jordyn Wieber, were among those to reveal they were abused by Nassar during their time on the US national team.