'It happened hundreds of times': Olympic gold medal gymnast Maroney on Nassar sex abuse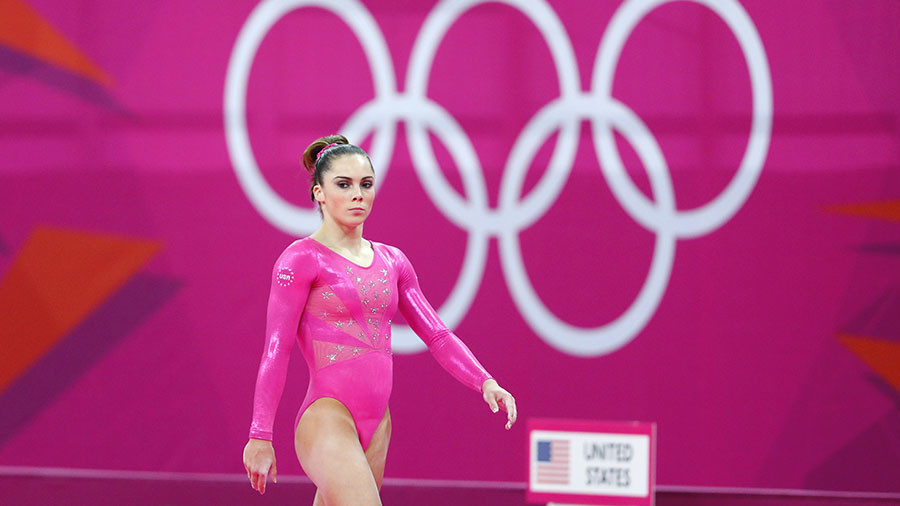 Olympic gold medalist McKayla Maroney says she was molested "hundreds of times" by former US Gymnastics and Michigan State doctor Larry Nassar.
The 22-year-old gymnast originally spoke on the topic last October, when she went public on her Twitter account.
READ MORE: 'I thought I was going to die' – US Olympic champion gymnast on doctor's 'systematic sexual abuse'
She spoke again about the disgraced doctor during an interview on the Today show, aired on Wednesday.
Talking on the show, Maroney said that Nassar had abused her every time she saw him, ever since her first visit to the doctor. When asked about how many times it had happened, Maroney replied "hundreds."
"He said that nobody would understand this and the sacrifice that it takes to get to the Olympics. So you can't tell people this," she said.
"I actually was like, 'That makes sense. I don't want to tell anybody about this,'" she added. "I didn't believe that they would understand."
READ MORE: 'Give me 5 mins with that demon': Nassar victim father lunges at pedophile doctor (VIDEO)
Nassar, who worked for more than 20 years as the US team physician, was sentenced to up to 175 years in prison after pleading guilty to child pornography charges and 10 counts of sexual assault of minors.
More than 260 women and girls filed lawsuits against the pedophile doctor, saying they were sexually abused. That number includes high-profile American gymnasts such as Olympic champions Aly Raisman, Simone Biles, Mckayla Maroney, Gabby Douglas and Jordyn Wieber.