'Alcoholic drug addict': Doctor slams ex-Lokomotiv striker over blood transfusion claims
Published time: 3 May, 2018 16:17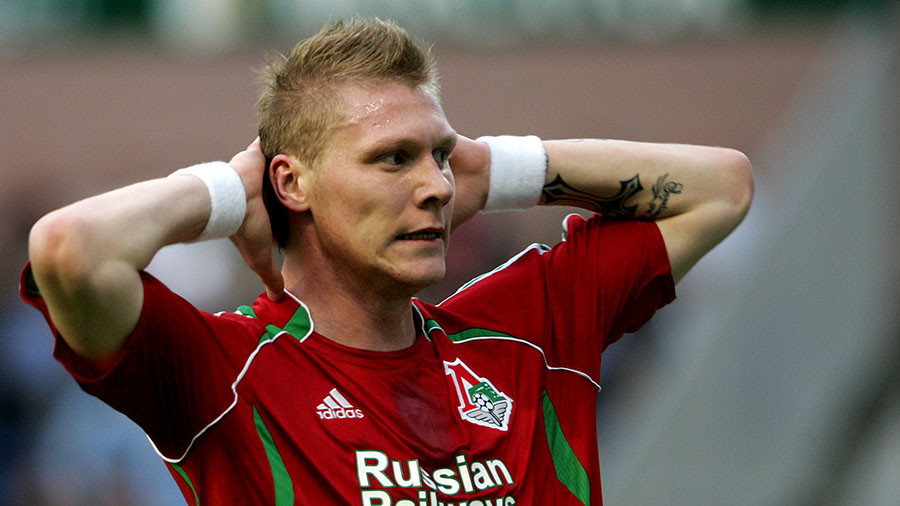 The former team doctor of Lokomotiv Moscow has branded ex-striker Gary O'Connor a "delusional alcoholic drug addict" over the player's claims that he underwent blood transfusions before games.
O'Connor, who moved to the Russian Premier League (RPL) in 2006 for one season, told Open Goal: "You would get your blood taken out. And before the game, you'd get it put back in. They'd take your blood out, clean it, put it back in, go into the oxygen chamber.
"That's the way they work. See, when you were playing, you felt like you could play two 90 minutes," the 34-year old added.
The claims have been vehemently denied by former club doctor for 'the Railwaymen,' Aleksandr Yardoshvilli. He rubbished the accusations in Russian media, calling them "fantasy claims" and labelling O'Connor a "drug addict."
"Utter bulls**t. O'Connor is an alcoholic and a drug addict, who says whatever he likes. In the 2006-07 season, he had severe furunculosis. He didn't train for a period, and recovered at the club just like at the hospital," Yardoshvilli said, Championat reported.
READ MORE: Russian journalists who have 'illegally' visited Crimea barred from UCL final in Kiev
"In the process of recovery he underwent a course of antibiotics, healthcare products and autotransfusion. That means taking blood from the veins and introduced intramuscularly.
"For a start, you cannot do this kind of procedure at a club – it would have to be done in a hospital, in an operating theatre. Honestly, I have no idea where Gary got this from. It's fantasy stuff. But let's remember he has a lot of health problems he needs to sort out.
READ MORE: Ethiopian premier league suspended after referee attacked by players and coach (VIDEO)
"He is an alcoholic and a drug addict and is clearly delusional. The methods he talks about are obviously bulls**t. This practice is actually used for patients who have no immune system – certainly not in football," he added.
Valery Filatov, who was the Lokomotiv owner during O'Connor's tenure in Russia, branded the ex-player "not a nice person, to put it mildly. He invents untrue stories." He called the claims an "insolent lie."
Edinburgh native O'Connor moved to Moscow from hometown club Hibernian before moving on to Birmingham City in the English Premier League. The highlight of his time in Russia was scoring the winning goal in the Russian Cup final against rivals FC Moscow.
Lokomotiv currently sit atop the RPL table and could clinch the Russian title with victory at home against Zenit St. Petersburg on Saturday.