Russian journalists who have 'illegally' visited Crimea barred from UCL final in Kiev
Published time: 3 May, 2018 11:45
Edited time: 29 May, 2018 13:30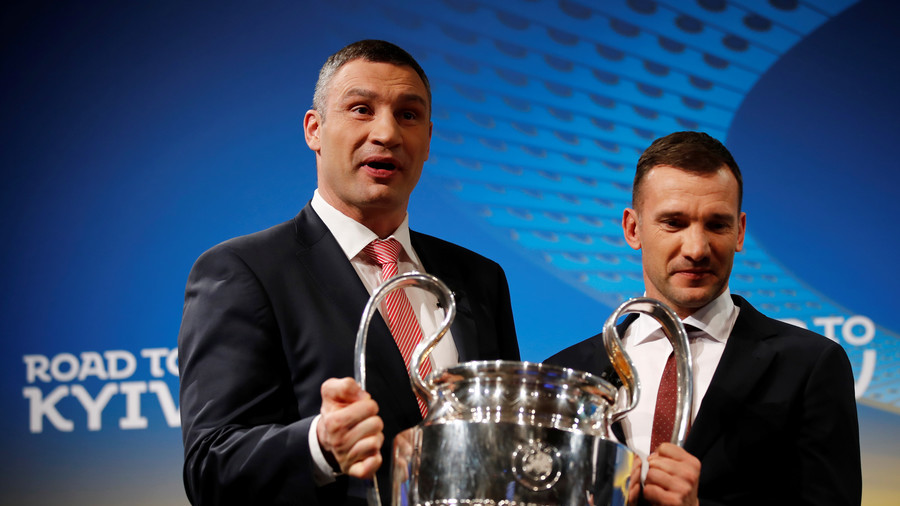 Russian journalists found to have 'illegally' visited the Crimean peninsula will be barred from covering the UEFA Champions League final at the Olimpiyskiy Stadium in Kiev on May 26, Izvestia reports.
Any Russian media representative found to have visited Crimea after the 2014 referendum will be considered to have "violated Ukrainian state borders" and will be barred from covering the showpiece between Real Madrid and Liverpool.
The referendum resulted in the region's split from Ukraine and reunification with Russia.
Ukrainian political sources told Izvestia that the sanctions will also extend to those who have visited the self-proclaimed People's Republics of Donetsk (DPR) and Lugansk (LPR) in eastern Ukraine.
"First and foremost, [the restrictions] apply to journalists who have entered Crimea through closed checkpoints. These people have violated Ukrainian legislation and will not be able to cover sporting events in Kiev, even if they have accreditation," one of the sources said, the publication reported.
Ukrainian Supreme Council (Verkhovna Rada) Deputy Aleksandr Marchenko advised Russian journalists to use "the means of the internet" to cover the final "remotely," and said that the sanctions imposing similar restrictions were placed on Russian journalists for the 2017 Eurovision Song Contest, which was also held in Kiev.
There are fears among some Russian fans that reported anti-Russian leanings in Ukrainian politics could create difficulties for spectators hoping to watch the match, as well as journalists. However, it is reported that some officials believe that any such measures would be illegal.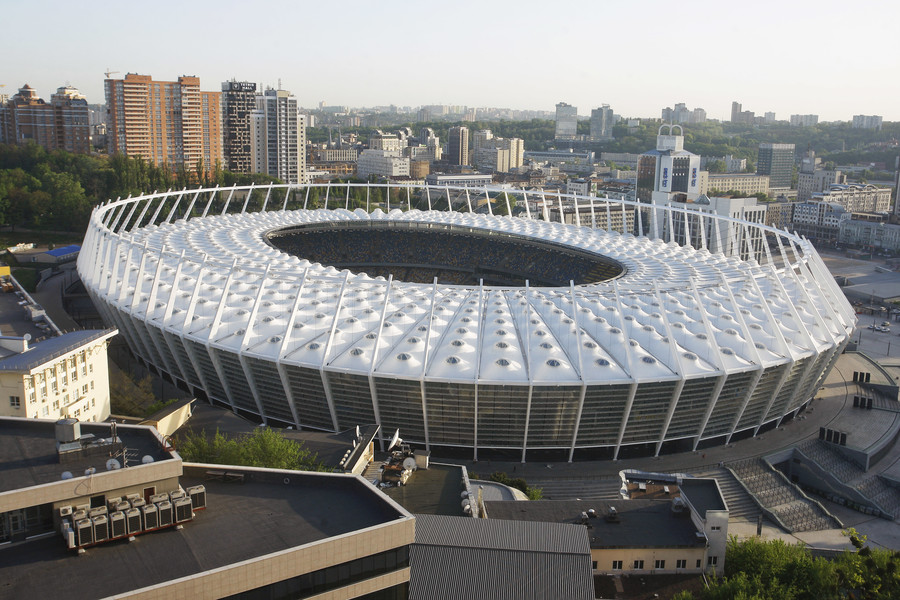 Evgeny Murayev, chairman of the political council of the For Life party, said he believes sport and politics are "two absolutely different things." He added: "I am sure those who serve the current regime will try their utmost to impede Russian journalists."
European football governing body UEFA announced that such matters are under national jurisdiction, and that the organization would not comment further on the situation.
Liverpool booked their place in Kiev on Wednesday night by preserving a first-leg advantage against Roma at the Stadio Olimpico, Rome, progressing 7-6 on aggregate. Goals from Sadio Mane and Georginio Wijnaldum were enough to hold off a spirited fightback from the home side.
They will now meet holders Real Madrid in the final. Real, who bested Bayern Munich on Tuesday, are looking to win an unprecedented third Champions League title in a row.