Is 4 years too long to wait between World Cups? FIFA has new plan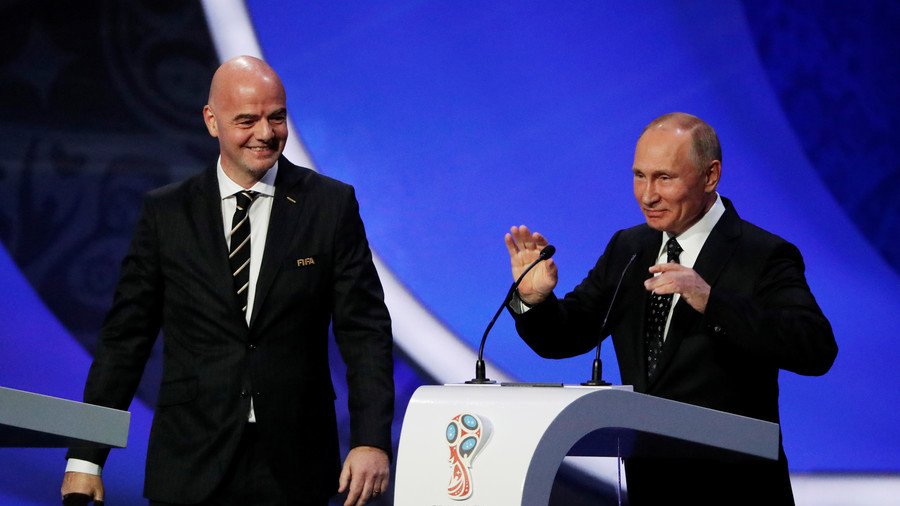 In welcome news for those who think that four years is just too long to wait between World Cups, FIFA president Gianni Infantino has proposed staging a new mini-World Cup every two years.
The tournament would feature eight international teams and act as the culmination of a proposed Nations League competition. It has already been branded the 'Final 8' and is part of an ambitious plan to reform international football.
The tournament is slated to take place in October and/or November of every odd year starting from 2021, according to a letter seen by Reuters. The Confederations Cup would be scrapped to make room for the new event.
Infantino said that a 'solid and serious' group of investors is willing to spend $25 billion on the 'Final 8' and a revamped version of the Club World Cup, which would also start in 2021, with 24 teams. The letter said that all revenue from the competition could be redistributed.
"This means that FIFA as an organisation would not benefit financially from this competition," he said. "We believe this offer is an excellent opportunity for the confederations and member associations as well as for football in general."
READ MORE: Russians must grab fans' energy & make them proud at home FIFA World Cup – Desailly to RT
The competition is still only in the proposal stage but it bears similarities to Nations League contests recently set up by UEFA and CONCACAF, the governing bodies of football in Europe and North and Central America and the Caribbean.
Those competitions both involve all the national teams in their regions, who are divided into divisions based on their rankings. Presumably they would be subsumed by the wider FIFA tournament. FIFA has yet to publicly comment on the 'Final 8' plans.
Think your friends would be interested? Share this story!
You can share this story on social media: