Mourinho v Guardiola: RT's World Cup pundit trolls rival over EPL remarks (VIDEO)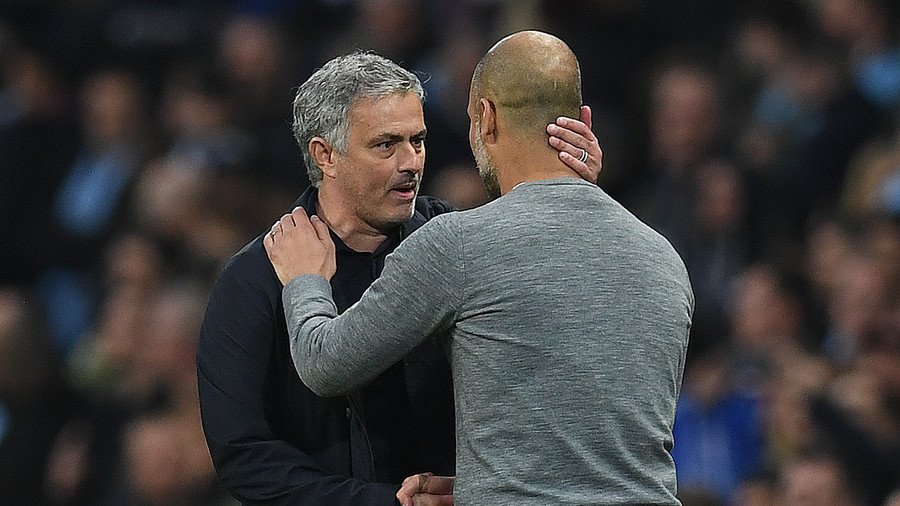 Jose Mourinho is known for his managerial prowess, as well as his razor sharp wit, which was definitely on display Sunday evening following Manchester United's 2-1 defeat of Arsenal in Arsene Wenger's final trip to Old Trafford.
During the post-match press conference, Mourinho was asked his opinion on recent comments by his long-time La Liga and Champions League rival Pep Guardiola, who suggested winning the Premier League was more important for him than winning the Champions League.
"For a coach, for a club, what is important for you: the Champions League or the Premier League?" a reporter asks him.
"I think we always say that the most important one is the one that we win," Mourinho replied, in his trademark sardonic tone.
"Pep Guardiola told us last week that for him the Premier League is more important than the Champions League. What is more important for you?"Jose Mourinho with an expert response 😂 pic.twitter.com/SnuWskcSTc

— Indy Football (@IndyFootball) April 30, 2018
Manchester United currently sit in second place in the Premier League, five points clear of rivals Liverpool but having ceded the English Premier League to their cross-town rivals Manchester City. United were knocked out of the 2018 Champions League in March when they lost 2-1 to Sevilla but have already secured a place in next year's competition.
Meanwhile, Mourinho's summer plans have been well laid – the renowned coach has signed up with RT to head the channel's special coverage of the FIFA 2018 World Cup in Russia. Stay tuned for his expert analysis as the world's top team duel it out.
If you like this story, share it with a friend!
You can share this story on social media: