Alternative Paralympics opens in Moscow after Rio blanket ban for Team Russia (VIDEO)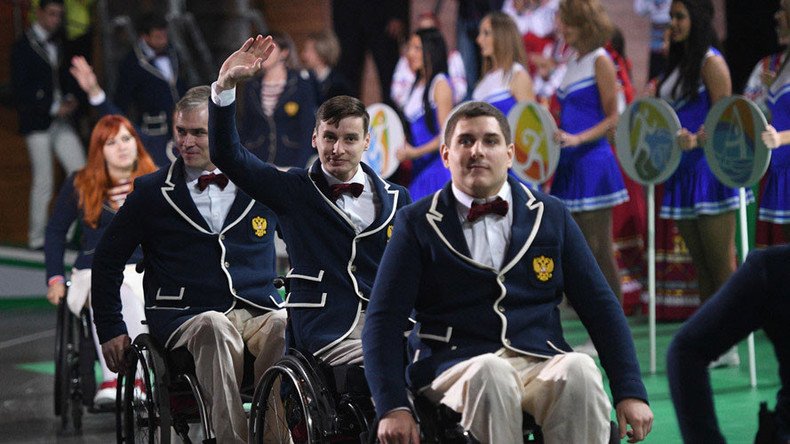 An alternative competition among Paralympians has kicked off in Moscow after the entire Russian Paralympics team was banned from participating in Rio 2016 Paralympics by the International Paralympic Committee (IPC).
READ MORE: 'They don't know what real despair means': Russian Paralympians determined to move on after Rio ban
The opening ceremony of the nationwide open competition was held in Moscow's Crocus City Hall on Wednesday, Interfax news agency reported. During a picturesque ceremony, all Russian athletes who were prohibited from taking part in the Paralympics in Rio de Janeiro paraded through the concert hall, the same way as at the opening ceremonies for the global Olympic and Paralympic Games.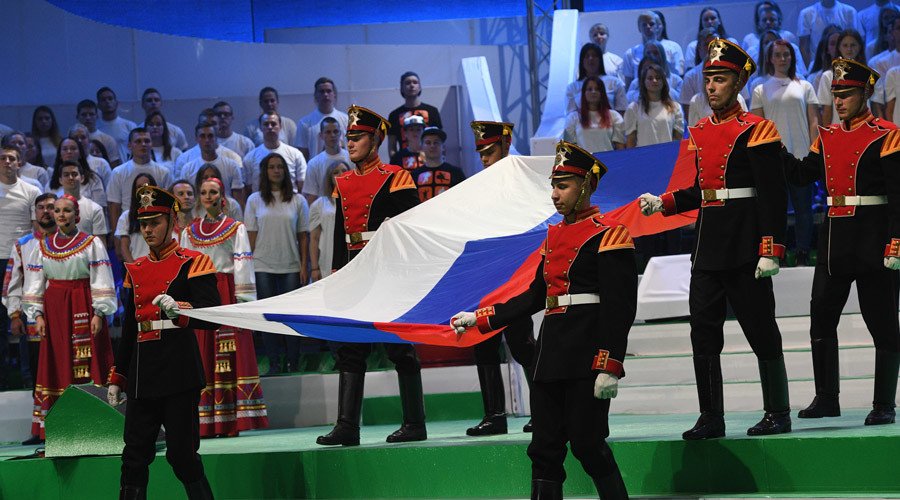 The audience welcomed the athletes with a standing ovation.

Wrestlers were the first to enter the concert hall and take their seats in the first row, then came the soccer players and members of the national shooting team, archers, handball and volleyball teams, rowing and canoeing teams, horseraces, triathlon and fencing teams, cyclists, tennis players, power lifters, swimmers and track-and-field athletes.
READ MORE: Russian athletes apply for Paralympic place at CAS, IPC insists they won't attend

The athletes' parade was followed by a concert.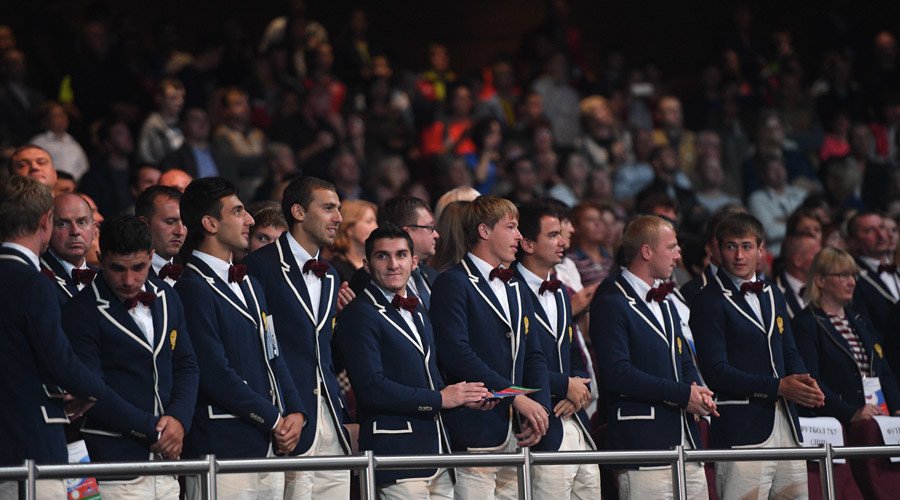 The competition will last until September 10. Some 263 athletes will be taking part in the alternative Games. Participants will compete in seven sport disciplines, and workshops will be held for the remaining 11 sports. Events are scheduled to be held in "Novogorsk" training center, as well as the "Ozero Krugloye" and "Krylatskoe" sports centers.
The winners of the competition are expected to receive the same prizes and awards they would have gotten for their successes at the Paralympic Games in Rio.

The decision to bar the whole team from participation in the Paralympic Games in Rio, which will be held from September 7 to September 18 in Brazil, was unanimously made by the IPC on August 7. The ban was initiated after allegations of a state-sponsored doping system in Russian athletics were revealed in a November 2015 World Anti-Doping Agency (WADA) report. No accusations of doping have been presented against the members of the Paralympics team, however. As a consequence of the decision, the Russian Paralympic Committee lodged several appeals to the IPC, CAS and the Swiss Federal Court. However, all of these appeals were rejected and the Russian Paralympians were prevented from traveling to Brazil for the upcoming Games.

The suspension of the Russian Paralympic team has been met with harsh criticism from athletes, sport lovers and others worldwide, with critics branding it a political decision.

Russia's Paralympians took second place in the unofficial medal table at the London Games in 2012. As well as imposing a blanket ban in Brazil, the CAS and the International Paralympic Committee have also excluded Russia's winter sports teams from the 2018 Winter Paralympics in Pyeongchang, South Korea.
READ MORE: 'Only goal of Paralympic ban was not to see any Russian flag hanging in Rio' - sports lawyer

You can share this story on social media: