'They don't know what real despair means': Russian Paralympians determined to move on after Rio ban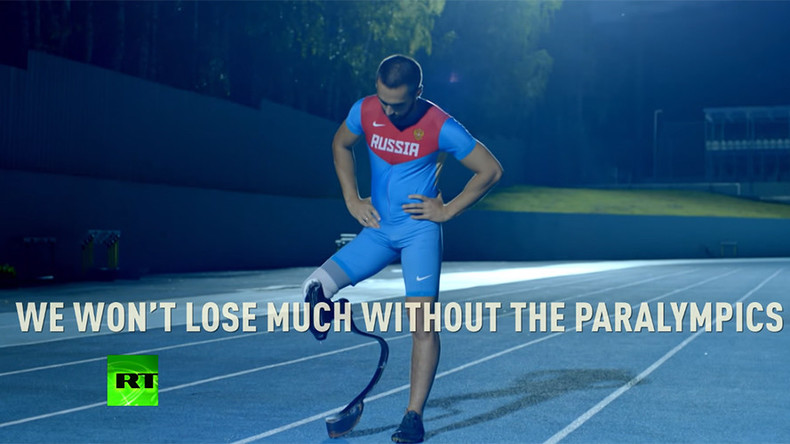 Russian Paralympians banned from 2016 Rio Games have appeared in a heartening video that proves that nothing can break the spirit of a true athlete.
The video offers a glimpse into the hard training the Russian Paralympic athletes are going through, just like their peers all over the world, overcoming pain, exhaustion, traumas and rising up again every time they fail.
Now that the whole team has been deprived of the right to go to the Paralympics in Rio, they are still choosing to hold their heads up high.
"People often get upset over little things and curse the fate when what they should really do is smile. People have no idea what real despair means and how easy it's to just be happy. We won't lose much without the Paralympics, but they will lose out by not having us," the athletes say in the video.
On Tuesday, the 84 Russian athletes willing to compete in the Paralympic Games in Rio de Janeiro have had their individual appeals rejected by the German state court in Bonn, where the International Paralympic Committee (IPC) is headquartered.
The court said the IPC is under no obligation to let Russian athletes take part in the competition.
The decision to bar the whole team was initially taken unanimously by the IPC on August 7.
The ban was initiated after allegations of a state-sponsored doping system in Russian athletics were revealed in a November 2015 World Anti-Doping Agency (WADA) report.
Earlier, 175 Russian athletes applied to compete in the Games as independents, but all of their cases were dismissed by the IPC, according to a statement published on September 1.
The 2016 Paralympics Opening Ceremony is to kick off on September 7 in Rio de Janeiro and until the very last moment the athletes from the Russian team did not give up hope and refused to believe that they might be deprived of a chance of a lifetime.
No accusations of doping have been presented against the members of the Paralympics team banned from the 2016 Games.
In the 2012 London Paralympics, the Russian team secured 36 gold medals, and a total medals tally of 102. The result put Russia in second place in the overall medals table.