Michael Phelps retires after claiming 23rd Olympic gold medal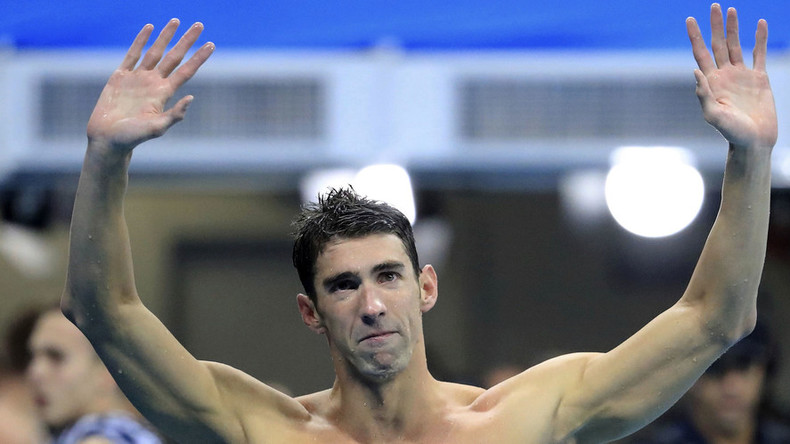 US swimmer Michael Phelps, the most decorated Olympian in history, has announced that he has decided to retire.
The four-man American swim team had just finished celebrating their victory in the 4x100m when their talisman, Michael Phelps, stated that he would not add to his staggering haul of Olympic medals – 23 gold, 6 silver, and one bronze – at the 2020 Tokyo Games.
"I am done, boys," he said, while smiling.
READ MORE: #PhelpsFace: Olympic-level staredown wins internet gold in Rio
His teammates were initially and understandably incredulous, but not because the announcement was unexpected – they were in fact the opposite. Phelps had said the same after the previous Games in London in 2012 and speculation had already begun that Rio would be the last time we would see Phelps in the pool.
This time, Phelps' statement was more resolute, however. His words were those of an athlete bowing out at the very pinnacle of his career.
Read more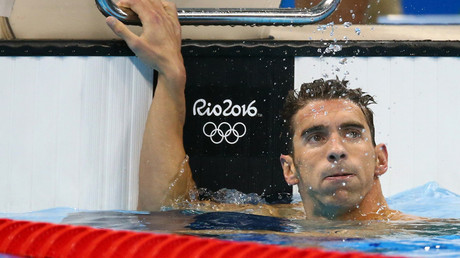 Phelps, who turned 31 in June, broke more records in Rio. His 200-meter individual medley performance won him his 13th individual gold medal, beating a record set by ancient Olympian Leonidas of Rhodes, who had won the most Olympic individual medals of all time, taking twelve.
He also became the first swimmer to win the same event four times.
In all, Phelps won gold in five of the six swimming events he contested in Rio, and was part of a team that set an Olympic record in the 4x100m medley, but was denied a clean sweep by former fan, 21-year-old Joseph Schooling, in the men's 100-meter butterfly.
Whereas Phelps demonstrated that he was the best athlete of the modern era in the Beijing 2008 Games, when he broke Mark Spitz's record of seven first-place finishes at any Olympic Games by winning eight gold medals, 2016 has proven that he is the best Olympian ever.
And despite the claims of his teammate Ryan Lochte, who was certain that Phelps would return in Tokyo 2020 to conqueror Schooling and has pleaded with Phelps not to retire, it seems that the career of the greatest Olympian swimmer ever will now exist only in the record books, just like the many retired heroes he has beaten.