#PhelpsFace: Olympic-level staredown wins internet gold in Rio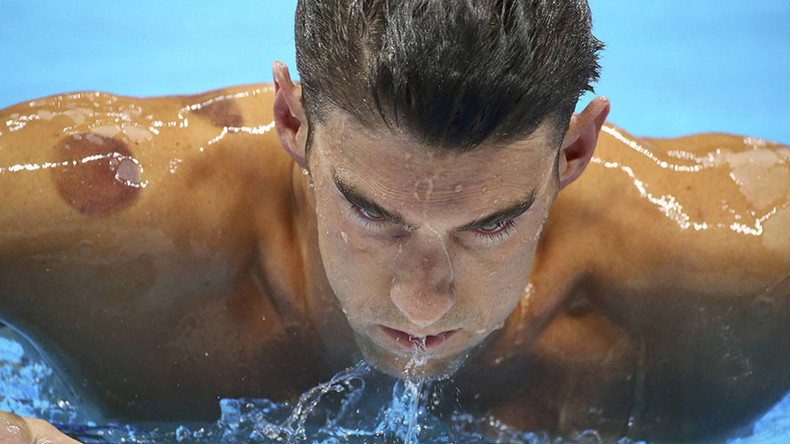 If looks could kill, American swimmer Michael Phelps would have an Olympic gold medal in that sport too. And his South African rival Chad Le Clos would be belly up in the pool, rather than preparing to swim in the men's 200-meter butterfly finals.
Le Clos was doing his best Muhammad Ali impression ‒ float like a butterfly, sting like a bee ‒ during warm-ups on Monday night, shadow boxing and dancing right in front of Phelps in the ready room before the two faced off in a semifinal heat.
Phelps, who lost to Les Clos in the 200-meter butterfly in the 2012 London Olympics and came out of retirement in Rio to avenge that loss, merely glared at his rival.
"This is great television!" the NBC swimming announcers proclaimed. "Let's just sit here and watch this! I could watch this all night!"
It also led to great memes, with #PhelpsFace soon trending on Twitter.
Of course, Phelps could have just been auditioning to be the long-lost Manning brother, doing his best impression of Eli and Peyton's infamous "Manning Face."
Former Team USA gymnast McKayla Maroney is still not impressed.