Phelps breaks 2,000-year-old record for individual Olympic titles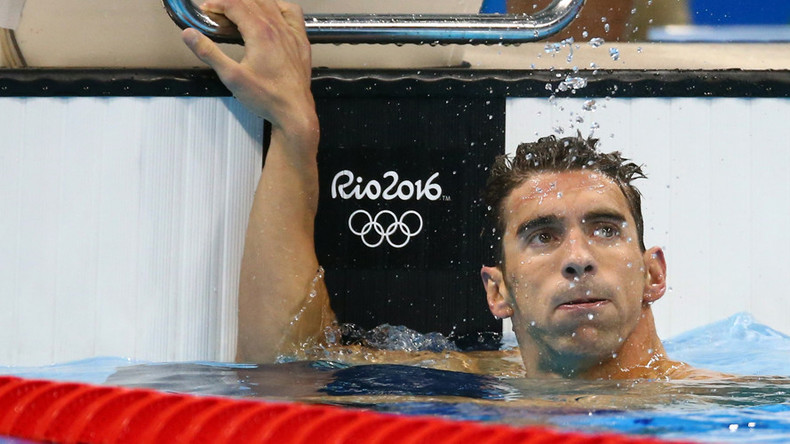 US star swimmer Michael Phelps has beaten a 2,168-year-old Olympic record for individual event successes.
Phelps victory in the 200-meter individual medley at the Rio Games on Thursday saw him overtake the record of 12 successes set by Leonidas of Rhodes in the original Greek Games in 152 BC, reports sbnation.com.
Although Phelps has a record total of 22 Olympic gold medals, nine of these have come in relays – a concept which didn't exist in the original version of the event.
Leonidas of Rhodes competed in four successive Olympiads in 164BC, 160BC, 156BC and 152BC and in each of these he won three different running races.
He triumphed in the stadion, a sprint of roughly 200 meters; the diaulos, which was twice the distance of the stadion, and the longer hoplitodromos, in which athletes wore bronze armor and carried a shield.
Paul Cartledge, professor of classics at the University of Cambridge, said Leonidas broke through the distinction between sprinters and endurance athletes.
"The race in armor had not previously been considered suitable for sprinters," said Cartledge talking to bbc.com.
"They were running in armor – the temperature would be 40C. The conditions were fantastically unpleasant, requiring completely different muscles and gymnastic skills."
Phelps has won gold three times each in the 100-meter and 200-meter butterfly, four in the 200-meter medley, two in the 400-meter medley, and one in the 200-meter freestyle.
With Leonidas' achievements taking over 2,000 years to surpass, Phelps can now lay claim to the title of the greatest-ever Olympian.
Read more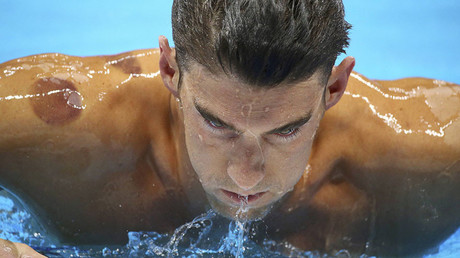 His victory in the 200-meter butterfly on Tuesday saw him equal Leonidas' record – something that convinced respected journalist Philip Hersh to change a long-held opinion about Phelps.
"The victory and the acclaim, for his swimming achievements and his impact on the sport and the Olympics, all of it has combined to convince me of something I had argued against in the past," Hersh wrote on teamusa.org.
"Michael Phelps is no longer just the most decorated Olympian of all time and the best swimmer of all time. He is the greatest Olympian of all time."
Phelps' rival and friend, Ryan Lochte, has won 12 Olympic medals during his career and admits to having mixed feelings about competing in the same era as his compatriot.
"My career would definitely be different – I guess you would say I'd be like the Michael Phelps of swimming if he wasn't there," said Lochte talking to NBC.
"But at the same time, I love a challenge, and that's why I do the events that I do and going up against him is a challenge."