British IOC member calls for full Russian Olympic ban ahead of committee's final decision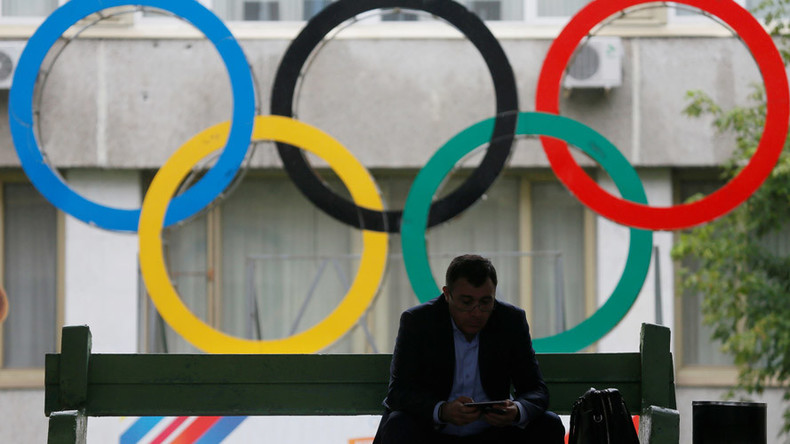 Britain has joined the US and Canada in calling for Russia to be fully banned from the 2016 Olympic Games in Rio.
"The Russian flag should not be flown at the Rio Olympic Games," says International Olympic Committee (IOC) member Adam Pengilly, the BBC reports.
"The scale, co-ordination and leadership of a doping system like this is arguably the most heinous crime possible against the Olympic movement," said Pengilly.
"So, somewhat reluctantly, I am led to one conclusion – exclusion from Rio.
Read more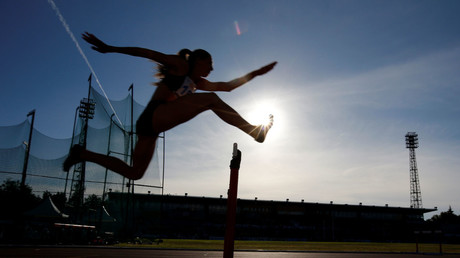 "I say reluctantly because there are very probably clean Russian athletes, and they will suffer, and this is nothing short of terrible. It's an incredibly tough decision."
Pengilly's comments follow the recent demands made by the United States Anti-Doping Agency (USADA) CEO, Travis Tygart, and the Canadian Centre for Ethics in Sports (CCES) CEO, Paul Melia, who both urged the IOC to ban Russia fully from the Games.
The IOC is currently exploring the legalities of implementing a blanket ban on Russia following the publication of the World Anti-Doping Agency's (WADA) report which supported the allegations made by Grigory Rodchenkov, the former head of the Moscow Anti-Doping Laboratory, to the New York Times.
"The Russian doping system has meant there are many more athletes around the world that have suffered in the past and will continue to suffer in the future if we don't do everything we can to get rid of the scourge of doping," added Pengilly.
READ MORE: Sochi Olympics doping allegations
"However, Russia is an important sporting nation – we want and need them fully involved in the future, but only when they can do it cleanly.
"Therefore, I firmly believe that we should offer support and assistance to the Russian Federation so they can escape from this ugly culture and cycle.
Adam Pengilly not easy but "RUS flag must not fly at Rio" and ban team. Hope all IOC athletes comm feel the same. https://t.co/3VgCQPMMu9

— Matthew Pinsent (@matthewcpinsent) July 22, 2016
"This support should be on how to change culture and create effective sporting programs to win cleanly, which I still believe is absolutely possible, as well as support to establish an effective anti-doping program."
Leading political figures in Russia have launched a last-ditch bid to avoid a ban.
President Vladimir Putin has ordered officials to liaise with the IOC, WADA and Russia's Olympic Committee to create an independent anti-doping commission.
READ MORE: Putin calls for independent commission with foreign experts to handle Russian doping issue
Putin appointed former national Olympic committee chief, Vitaly Smirnov, to lead the new organization.
Mikhail Gorbachev, the last General Secretary of the Soviet Union, has also thrown his weight behind Russia's cause after urging IOC President Thomas Bach to allow clean athletes to compete in Rio.
In an open letter to the IOC, Gorbachev wrote: "I support the fight against prohibited substances in sport.
"It is evil that must be eradicated. Those athletes who are proven to have doped should be banned from competitions.
Read more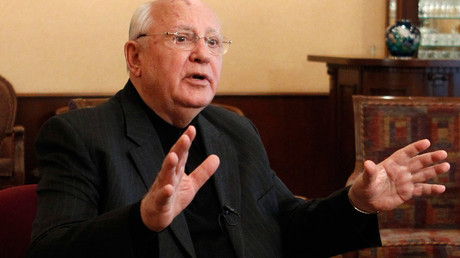 "I am deeply worried by the fact there also were Russian citizens among officials and athletes who used doping and falsification for the sake of 'victory at any price'.
"At the same time, I am concerned and deeply saddened by the possibility that in case all Russian athletes are banned from competing in the Olympic Games, the innocent will be punished together with the guilty.
"The principle of collective punishment is unacceptable for me. I am convinced that it contradicts the very culture of the Olympic movement based on universal values, humanism and principles of law."
The IOC executive board is expected to reach a final decision on Sunday.