Putin calls for independent commission with foreign experts to handle Russian doping issue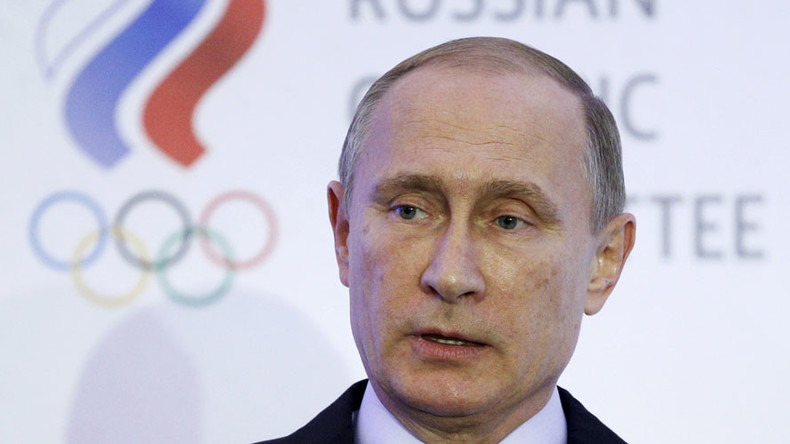 Russian President Vladimir Putin has urged the creation of an independent commission, with the inclusion of foreign experts, to address problems with the anti-doping system in Russian sports.
"I think it would make sense to address the Russian Olympic Committee with a proposal to establish an independent, I want to emphasize, an independent public commission, which, besides the Russian specialists, would include foreign experts in the field of medicine and law as well as respected public and sports figures," the Russian president said.
Putin added that the main task of the proposed commission would be "strict control over the efficient implementation of the national plan for the fight against doping."
"There is no place and can never be a place for any doping in sports," the Russian president said, telling Russia's Olympic Committee to work closely with the International Olympic Committee (IOC) and World Anti-Doping Agency (WADA).
Putin proposed veteran sports official and former IOC vice president Vitaly Smirnov as the head of the independent commission.
According to R-Sport, Smirnov has later agreed to take charge of the Russian Olympic Committee's anti-doping commission.
Russian track and field athletes were banned from competing by the International Association of Athletics Federations (IAAF) and are on the verge of missing the Olympics in Rio this August after a large-scale doping scandal in the country.
There are also calls for the International Olympic Committee (IOC) to ban the whole Russian team from the Summer Games in Brazil, with a fresh report by the World Anti-Doping Agency (WADA) blaming the Russian Sports Ministry and Federal Security Service (FSB) of a doping cover-up during the Winter Olympics in Sochi 2014.