USADA to demand blanket ban on Russian team at Rio Olympics - leaked letter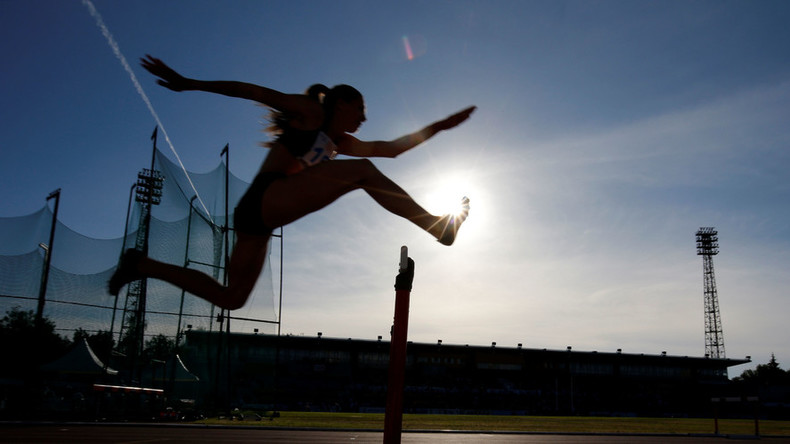 The US and Canadian anti-doping agencies plan to request that all Russian athletes, not just those on the already-banned track & field team, are barred from participating in the 2016 Olympics in Brazil, according to a leaked letter seen by Reuters.
"The only appropriate, and permissible, course of action in these unprecedented circumstances is for the IOC to immediately suspend the Russian Olympic and Paralympic Committees from the Olympic Movement... and declare that no athlete can represent Russia at the Rio Olympic Games," says the draft letter, signed by United States Anti-Doping Agency (USADA) CEO Travis Tygart, Canadian Centre for Ethics in Sports (CCES) CEO Paul Melia.
Reuters claims the letter was to be addressed to the International Olympic Committee (IOC), which is scheduled to be sent after the findings of the World Anti-Doping Agency (WADA) report on doping at the Sochi Olympics in 2014 is published next week. While its contents have not yet been made public, it is expected to accuse Russia of running a state-sanctioned doping program, aimed at defeating international drug-testing protocols.
After the doping scandal broke out earlier this year, Russia fired several senior anti-doping officials, and handed over its drug-testing to international WADA labs, but officials deny that the corruption reaches the highest levels of government, as several whistleblowers have claimed. Whistleblower testimonies are expected to constitute a key part of the report.
"To build entire reports on the words of those who are crooks themselves is beyond comprehension," said Russian Sports Minister Vitaly Mutko, dismissing the whistleblowers, whom Russia blames for some of the violations, in an interview with R-Sport website, following the leaking of the letter. "The scenario now is clear. There will be more accusatory statements. Will the IOC be able to resist the pressure? We can only speculate."
Mutko said that the timing of the report and of the latest letters was aimed at discrediting Russia's upcoming appeal to reinstate its track & field team.
Becky Scott, the Canadian former cross-country skier who now chairs WADA's Athlete Committee, has circulated the letter inside the organization.
"The letter outlines a basis for suspension of the Russian NOC (National Olympic Committee) from Rio, in light of the evidence and information that will come as a result of this report, and aligns very much with the position we have taken so far in this (long) process," Scott wrote in an email sent Saturday.
"You will also note that it presents a caveat - much as with the IAAF decision - to permit athletes who have lived outside the regime, been subject to strict doing controls, etc, to still compete in Rio."
Earlier, it was suggested that individual Russian athletes would be able to compete in Rio, but not under their national flag.
"My concern is that there seems to have been an attempt to agree an outcome before any evidence has been presented," IOC Executive Board member Patrick Hickey said as quoted by Reuters. "Such interference and calls ahead of the McLaren Report publication are totally against internationally recognised fair legal process and may have completely undermined the integrity and therefore the credibility of this important report."
So far only one Russian track and field athlete, the long-jumper Darya Klishina, who trains in the US, has been given an exemption to participate in Rio – under a neutral flag.
Heading the US Anti-Doping Agency since 2007, Tygart rose to fame after his pursuit of disgraced cyclist Lance Armstrong, and had already publicly lobbied for Russia's disqualification earlier this month, before an official demand was committed to paper.