Long-jumper Klishina blasts critics after clearance to compete in Rio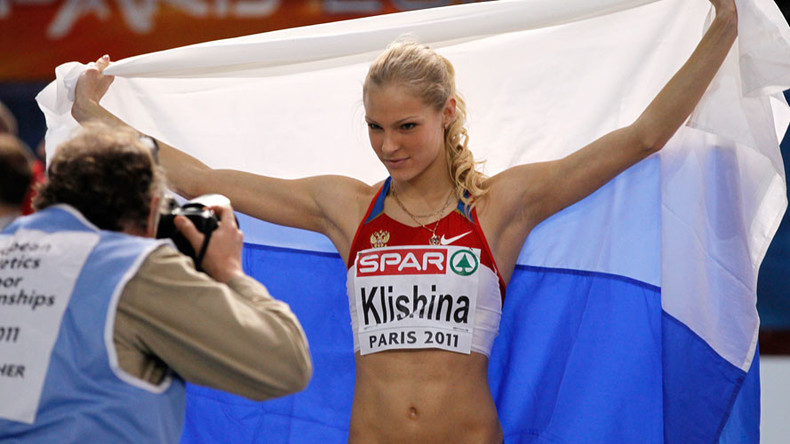 Russian long-jumper Darya Klishina has hit back at critics who branded her a traitor after she was cleared to compete under a neutral flag at the Rio 2016 Olympic Games.
Last Sunday's decision by the International Association of Athletics Federations (IAAF) to uphold Klishina's appeal against a blanket ban on her Russia's track and field athletes for doping led to the athlete attracting criticism on social media.
Kremlin pool journalist Dmitry Smirnov likened Klishina's actions to those of the Soviets who collaborated with the Nazis during World War II.
With the case of WADA informant Yulia Stepanova still being studied by the International Olympic Committee (IOC), the spokesman for Russia's Federal Investigative Committee, Vladimir Markin, also took to social media to express his displeasure.
He linked the duo to Grigory Rodchenkov, the former head of the Russian doping lab, who fled to the US, alleging details of mass doping and corruption in Russian sport.
«?????????» ??????? ??????????? - ?????????, ???????… ? ????????-????????????? ???????? ???????? ??????????. https://t.co/IO4jrt1L44

— ???????? ?????? (@VladimirMarkin) July 10, 2016
Klishina has responded to the criticism, defending her right to be allowed to take part in the Games.
"I would like to point out that I didn't start training in the USA with an American coach a month before this situation turned out the way it did - I have been there for three years," she said.
"Therefore, I think it is wrong to criticize me and call me a traitor. I am still really waiting and hoping that I will not be going to Rio alone.
"I want to believe that the Court of Arbitration for Sport in Lausanne, following its decision on July 19, will give us a positive decision.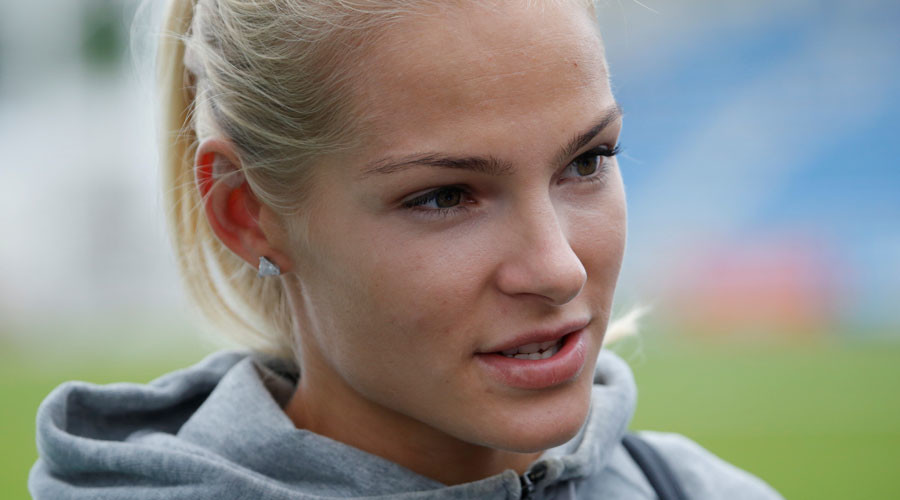 "Now we all need support. Let's unite and we will believe right to the end that we will compete in Rio as a team."
Klishina still needs final clearance from the IOC, but this appears to be a formality after comments made by its president, Thomas Bach, on Wednesday, in which he stressed each individual case would be treated on its merits.
"It is obvious you cannot sanction a badminton player for an infringement of the rules by an official or a lab director at the Winter Games," said Bach.
"In the same way we would not consider sanctioning all athletes from a particular sport if there is manipulation of the rules by the leadership of a federation.
READ MORE: Russian athletes must be individually evaluated to determine Olympic eligibility - IOC
"What we have to do is take decisions based on facts and to find the right balance between a collective responsibility and individual justice."
He also offered hope to Klishina that she could be allowed to compete under the Russian flag as opposed to being a neutral athlete.
"She has been declared eligible by her international federation," he added. "Now it is up to her National Olympic Committee to decide about her entry to the Games and then she would be a member of the Russian team."
Read more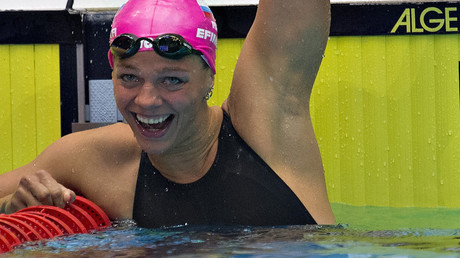 Elsewhere, Russian Sports Minister Vitaly Mutko has backed swimmer Yulia Efimova after the four-time world champion was cleared to compete in Rio.
Efimova was suspended earlier this year after a doping sample showed the presence of banned substance meldonium, but the International Swimming Federation (FINA) withdrew all charges against the swimmer on Tuesday.
"Let her work," said Mutko. "We believe and continue believing in her good performance at the 2016 Olympic Games.
"It is also true of all the athletes, the charges against whom will now be withdrawn. There has been so much criticism. They have created a mountain out of a molehill.
"It was wrong that the World Anti-Doping Agency (WADA) acted that way.
"It ought to have conducted a research prior to imposing bans. We excruciated and criticized ourselves, saying we should study each formula.
"We certainly should but it is not our function. It is necessary to be responsible before sport and people," the minister said.