Have McGregor and Rousey suffered at the hands of UFC?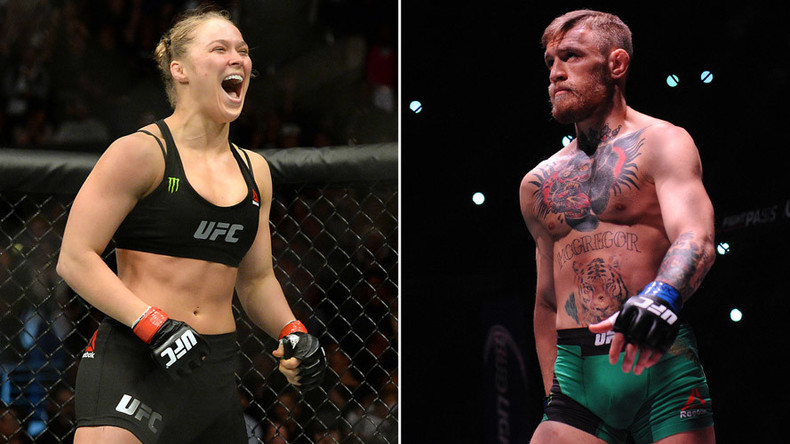 Conor McGregor's ongoing spat with the UFC over promotion demands and fight preparation time has brought the activities of the organization under the spotlight.
Monday saw a continuation of the back-and-forth between McGregor and UFC chief Dana White, which first began on April 19 when the Irishman tweeted that we was "retiring young."
That announcement was followed by White confirming that 27-year-old McGregor would not be appearing at UFC 200 over his refusal to fulfill promotion duties leading up to the event.
READ MORE: Conor McGregor announces retirement after being yanked from UFC 200
On April 21, McGregor issued a lengthy Facebook statement to set the record straight, claiming that he was still "ready to go" for UFC 200, but that the promotion demands placed on him were too much, and that he simply wanted "isolation" to be able to prepare for his rematch with Nate Diaz.
READ MORE: 'I am not retired': McGregor ends rumors, insists he is 'ready to go' for UFC 200
McGregor has since tweeted that he is definitely "BACK on UFC 200!", although as recently as yesterday White insisted that the Dubliner will not be on the card for the event.
So where does this leave the UFC, and what does it say about how the organization treats the fighters signed up to it?
The Irish fighter's claims about the UFC's demands on his time are not the first occasion the promotion has been criticized, with the number of events it stages and frequent changes to line-ups at the heart of many of the complaints.
As far back as July 2015, White appeared on the Canadian talk show 'Tim and Sid' to address such concerns.
"There's no such thing as diluting the product," White said. "We just did a show last Saturday night in Scotland that was insane."
"It was sold out, we broke records, and we continue to do that all over the world. We're building a brand, we're building a sport, and there's still a lot of work to do.
"You can't build a sport and have five shows a year. You can't do it. We have to continue to put on more shows, and we have to continue to put on more shows around the world.
"There are places that are starving to have the UFC come back. There's actually not enough supply for the demand."
Former light-heavyweight champion Jon Jones sympathized with McGregor's decision. He too has previously locked horns with the promotion, causing the cancelation of UFC 151 back in 2012 after refusing to take a fight against a late replacement opponent.
READ MORE: Jon Jones overpowers Ovince at UFC 197
"Hats off to him for standing up for what he believes is right," said Jones.
"At the end of the day, business is business and the guy obviously has respect for himself and his talents and fights like this [with the UFC] will help fighters in the future.
"I respect his willingness to fight for what's right."
Read more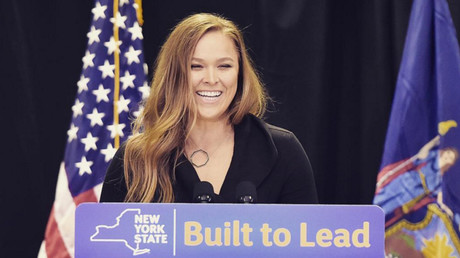 Ex-women's bantamweight champion Ronda Rousey's promotional activities for the UFC have also raised questions in recent times, with many people asking whether her mind has been fully on fighting.
Since losing her title to Holly Holm last November, Rousey has appeared on the cover of Sports Illustrated and also on The Tonight Show amongst many other promotional activities.
While this undoubtedly helps to increase the UFC's exposure, it raises the question of whether the company sees its stars as fighters or celebrities, and whether it is simply too greedy.
Jones is in no doubt that McGregor's stance is an important one for him and the other fighters, but also thinks the Irishman will return.
"I don't think he's retired," Jones said. "Just a few days ago on his Instagram he said 'Hungry like Day 1' and so for a guy like Conor, he's a fighter and he is a winner and I don't think he will want to go out on a loss."
"I think if he doesn't fight again, his legacy is really that Diaz fight [at UFC 196], so I'm pretty sure he'll be back."
Whatever happens next could be crucial to the future success, or otherwise, of the UFC. McGregor clearly feels wounded by his defeat against Diaz and what he sees as a lack of support from the UFC over his need to fully focus on preparing for the rematch.
"Your move" indeed.