US authorities take 1 step forward, 1 back in FIFA cases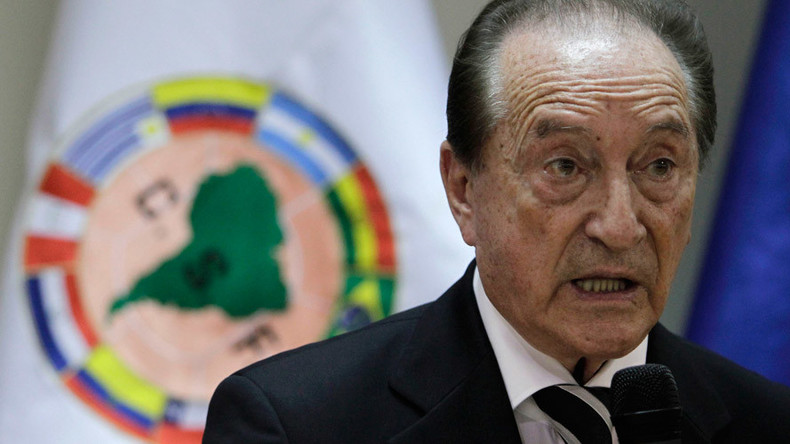 As Switzerland's Federal Office of Justice (FOJ) handed over evidence related to alleged bribery schemes involving FIFA to US authorities on Wednesday, it also extradited a former FIFA vice president to his native Uruguay instead of the US.
US prosecutors have charged 41 people and entities in their probe into corruption in football. The investigation kicked off on May 27, one day before the 65th FIFA Congress in Zurich, Switzerland, when seven high-ranking FIFA officials were arrested on bribery, money laundering and corruption charges at the request of the US Department of Justice (DOJ).
READ MORE: FIFA officials arrested on corruption charges, face extradition to US

Seven months later, Swiss authorities say they have now handed over the first batch of evidence to US prosecutors.
"Consisting of bank documents, the evidence will be used in criminal proceedings against high-ranking FIFA officials," the FOJ said in a statement.
The FOJ has said it has frozen around $80 million in 13 bank accounts following a US request.
But while the FOJ took the decision in favor of the US case, it also inadvertently helped one of the 41 people accused in late December, extraditing former FIFA vice president Eugenio Figueredo to his native Uruguay instead of the United States as requested by the DOJ.
The FOJ says it took the decision based on a prior corruption case in Uruguay against Figueredo from 2013. Figueredo's lawyers successfully argued to Swiss authorities that the Uruguayan case, also involving similar bribery allegations to the US investigation, took precedence. In addition, the lawyers argued that Figueredo's advanced age and medical condition necessitated a return to his homeland for treatment while his case was heard.
Read more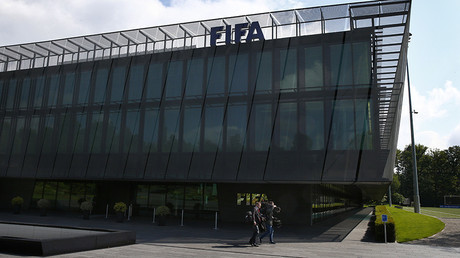 After Figueredo's case in Uruguay has been processed and punishment served, he could then be extradited to the US. However, the former FIFA official's lawyers said that such an extraction from Uruguay would be unlikely given their client's age and health.
Figueredo is now jailed in Uruguay, and is so far the only defendant in the FIFA case who has been extradited to a country other than the United States.
The US has previously blocked an attempt by Julio Rocha - still detained in Switzerland - to be extradited to his home country of Nicaragua.
Figueredo's success in being extradited to his home country is likely to be used by other defendants to argue on similar grounds in Swiss courts.
The US is pressing for the extradition of other defendants still in their home countries in Latin America, but has found it difficult to contend with local laws that can prevent citizens from being sent abroad to face charges. As such, the late December timing on Figueredo's part to take advantage of the holiday period seems a deliberate step by his attorneys.
READ MORE: FIFA: Blatter calls US sponsors hypocrites

Figueredo was vice president of the South American football federation CONMEBOL from 1993 to 2013. He then briefly headed CONMEBOL for a year before stepping down to take up the role as FIFA vice president. Both the US indictment and the case in Uruguay allege Figueredo took bribes from sports marketing executives in exchange for awarding lucrative rights to regional football tournaments.
While Figueredo is unlikely to escape justice in Uruguay - local authorities have already seized nine of his properties - he will find it easier to navigate the Uruguayan legal system and avoid heading to the US, where the punishment was expected to be a maximum of 20 years, compared to the expected two or more years he could now get in his home country.