US media affiliates investigated within FIFA corruption scandal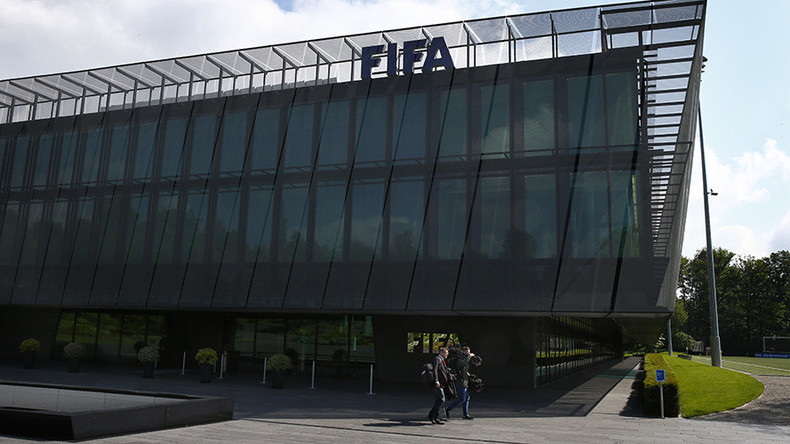 The role that media companies played in the ongoing FIFA corruption scandal is also being investigated, with a company affiliated with Rupert Murdoch's US media giant 21st Century Fox under scrutiny.
Sixteen past and present FIFA officials were named and shamed with charges of bribery and racketeering earlier this month, taking the total count to 27 defendants and 24 unnamed co-conspirators.
However, an examination into just how deep the accusations of wrongdoing goes has left media and marketing companies also with a case to answer.
Reuters has revealed that a sports marketing company named in the December 3 indictment has links to a number of heavy-hitters in the media world.
Three executives affiliated with T&T Sports Marketing Ltd were accused of bribing more than 15 FIFA officials in exchange for the award of media coverage of football tournaments, such as the Copa Libertadores.
Reuters confirm that 21st Century Fox listed T&T as a subsidiary with the US Securities and Exchange Commission last year and has invested in the company since 2002.
Upon further investigation, it has been revealed that 21st Century Fox own 75 percent of T&T, while Argentinian sports marketing firm Torneos y Competencias owns the remaining 25 percent.
The three apprehended executives worked for Torneos at the time of their arrest.
Only one of the three accused executives was named in the indictment, with former Torneos chairman Alejandro Burzaco pleading guilty to bribery charges last month. The other two are unnamed and described as co-conspirators.
T&T has an evident affiliation with Torneos and Fox and, interestingly, it's registered in the Cayman Islands, does not have a listed contact telephone number and it's unclear if the organization has any employees of its own.
Although T&T does not have the ability to broadcast the sports coverage allegedly granted due to bribes, parent company 21st Century Fox were handed the rights to the Copa Libertadores.
READ MORE: Netherlands & Belgium paid 'votes lobbyist' in 2018 World Cup bid - newspaper
Torneos and its backers are also intriguing, with satellite-TV company DirecTV owning 40 percent of the Argentinian organization.
At this stage the investigation, none of the three, Torneos, T&T or Fox, has been accused of any wrongdoing, with only the three executives charged with bribery.
However, with the US-led investigation set to dig deeper, the relationship between the respective companies and the potential for bribery in the award of sports media coverage is set to be put under the spotlight.