FIFA: Blatter calls US sponsors hypocrites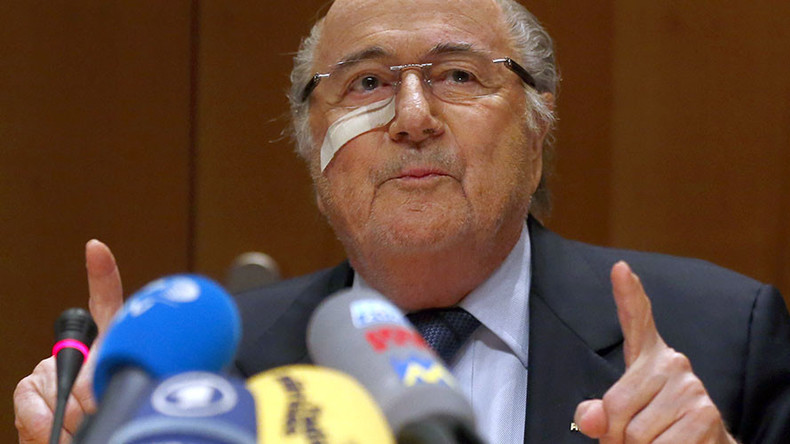 The fallout from the corruption scandals engulfing world football continues unabated, with new elements to the story springing up daily.
Read more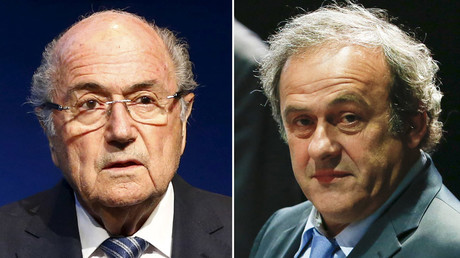 FIFA President Sepp Blatter, along with UEFA boss Michel Platini, has been banned from world soccer for eight years by a FIFA ethics committee.
The duo will appeal the decision, and both refuse to stay out of the limelight as they attempt to defend their positions.
Blatter hit out at FIFA's American sponsors, saying that they are bluffing in their repeated calls for change at the organization.
"Companies, commercial partners are queuing up to get in," he said. "If the Americans want to leave, others will come. But they don't want to get out – they won't leave."
Several top US sponsors, including Coca Cola, McDonald's and Visa have called for reforms at FIFA, but none have pulled out.
Platini is also aggressively fighting his corner and has received support from French Sports Minister Patrick Kanner, who questioned whether he had been given a fair hearing.
"We know very well that FIFA's Ethics Committee has been very close to the former managers," he said. "I regret this because Michel Platini is in a sense being hounded. Was he able to defend himself under fair conditions? I'm not convinced."
Platini wants to take his case to Court of Arbitration for Sport and also seek civil damages, but FIFA had refused to let him go to CAS until its own Appeal Committee had heard the case.
"Prevented by FIFA from appealing directly to CAS, unable to appeal against the sanction of December 18 due to the absence of a reasoned decision from the Ethics Commission, Michel Platini and his advisers denounce procedural sabotage to exclude him from the election to the presidency of FIFA," he said in a statement.
The Confederation of North, Central American and Caribbean Association Football (CONCACAF) has added another element into the mix after suing a California travel agency for $50 million, saying it paid kickbacks to two of CONCACAF's former executives, including its former president, Jeffrey Webb.
CONCACAF says Cartan Tours secretly paid off Webb and Enrique Sanz, who served as CONCACAF's secretary general until he was fired in August, which led to them securing a lucrative deal to provide travel and event planning services.
The alleged scheme was discovered after Webb, who also served as FIFA's vice president, was arrested in May in Switzerland along with six other soccer officials.
CONCACAF said the complaint "sends a strong message that CONCACAF will seek restitution and other damages from those who cause harm to the Confederation, no matter the person or organization."
Most recently, senior football figures have said Swiss authorities missed the opportunity 13 years ago to clean up the game.
Led by FIFA's general secretary at the time, Michel Zen-Ruffinen, 11 members of the 24-man executive committee filed the criminal complaint against Blatter's running of FIFA to a Zurich court.
READ MORE: Netherlands & Belgium paid 'votes lobbyist' in 2018 World Cup bid - newspaper
The public prosecutor announced no action would be taken and closed the investigation, stating the complainants themselves were "reprehensible" and their legal case was "bordering on false accusation".
Lennart Johansson, the then UEFA president, who helped filed the criminal complaint, said: "I feel we, FIFA and football were let down by the Swiss authorities.
"They had evidence, we filed a complaint in court asking for an investigation, we had Swiss lawyers helping us to present the case, but we lost and Blatter somehow kept everything under control. I feel we were let down, and that now the Americans and Swiss should properly investigate."
READ MORE: FIFA corruption scandal intensifies as two vice-presidents arrested in Zurich
Per Omdal, ex-chairman of the Norway Football Association, added. "The Swiss authorities did not seem to be interested. I cannot say for sure if years of mismanagement could have been avoided, but we feel that."
With Blatter and Platini unlikely to go away quietly, it may be some time before football unravels the mess they have created.