'Most cops support Yellow Vest protesters over Macron' – France police union chief to RT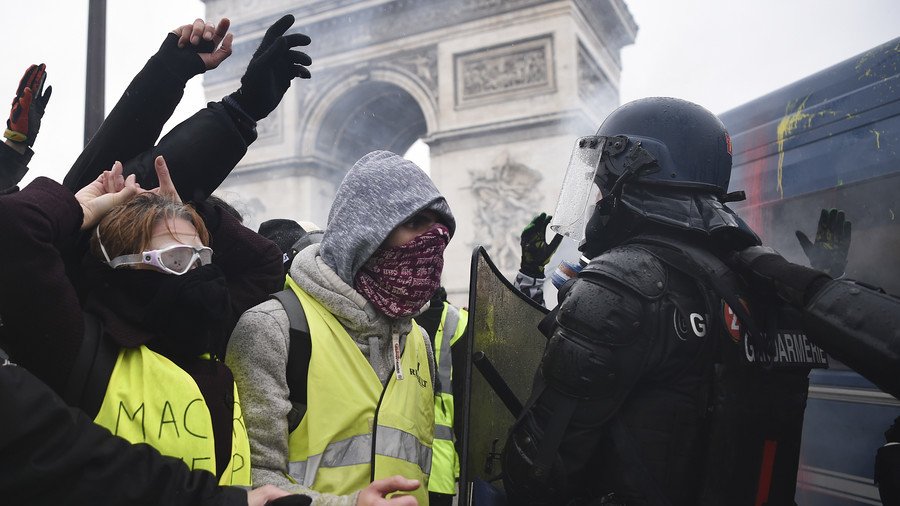 The French president's proposed fuel tax is just as unpopular with police as it is with ordinary citizens, and they feel uneasy having to suppress 'Gilets Jaunes' protests that "in their heart" they back, their union chief says.
"Most of us back the Gilets Jaunes [Yellow Vests], because we will be directly affected by any rise in fuel prices," Alexandre Langlois, the secretary-general of the VIGI police union, told RT France from their studio in Paris. "Most of us can't live where we work, because it is either too expensive, or we would be arresting our next-door neighbors, so we drive significant distances."
READ MORE: Over 200 arrested, nearly 100 injured as Paris descends into chaos amid Yellow Vest rallies (VIDEOS)
"Our tax contributions are going up in several areas, but there are no commensurate wage rises… It is hard to accept these cruel measures," continued Langlois, 35, whose own law enforcement background is in border control and domestic intelligence.
The role of the police has come under intense scrutiny as the protests, which have brought tens of thousands to streets and motorways across France each of the past three weeks, have grown increasingly violent.
On Saturday at least 90 people were hurt – including 16 officers – during clashes at the Champs Elysees in central Paris, after tear gas, water cannon and stun grenades were unleashed against a crowd of radically-minded protesters, over 260 of whom were arrested. The interior ministry has called them "casseurs" (agitators) who "came to fight."
Langlois agrees that the movement has been exploited by more radical elements, but says that cops are still reluctant to be sent out against the Yellow Vests, who took their name from the hi-visibility road workers' jackets they have chosen as their symbol.
"It is difficult, because in our heart we support the protesters," said Langlois. "The assigned cops tell themselves: 'We will again look like villains, like attack dogs for the ministry and the government.'"
While Langlois is clear that some areas, such as the heart of the French capital are volatile and dangerous arenas for demonstrations, he also blames the higher-ups for repeatedly mishandling the response.
"Our colleagues on the ground have no operational freedom, they are merely following orders issued by those sitting somewhere else in police headquarters. At least once it would be right if the blame was assigned to the bosses, not those on the streets, who are doing what they can," said Langlois.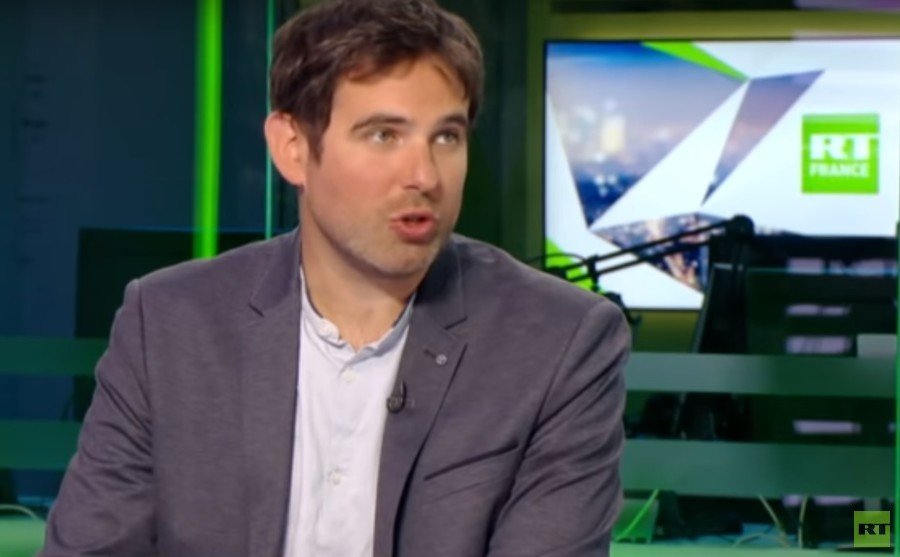 In the wake of such fierce opposition to his measures, intended to discourage the environmental impact of traditional petrol-driven cars, president Emmanuel Macron has already offered to compromise on the exact format of the tax, and how it would be applied during periods of high fuel prices. But he says he will not totally abandon the levy, due to come in from January.
But now the protesters, who count left and right-wingers among their number, are demanding a range of other measures, including a slowdown in the pace of transition to green cars, a tax reduction across the board and a rise in state-mandated minimum wages.
Subscribe to RT newsletter to get stories the mainstream media won't tell you.
You can share this story on social media: