Putin's new car crashes… and minister in charge seems happy about it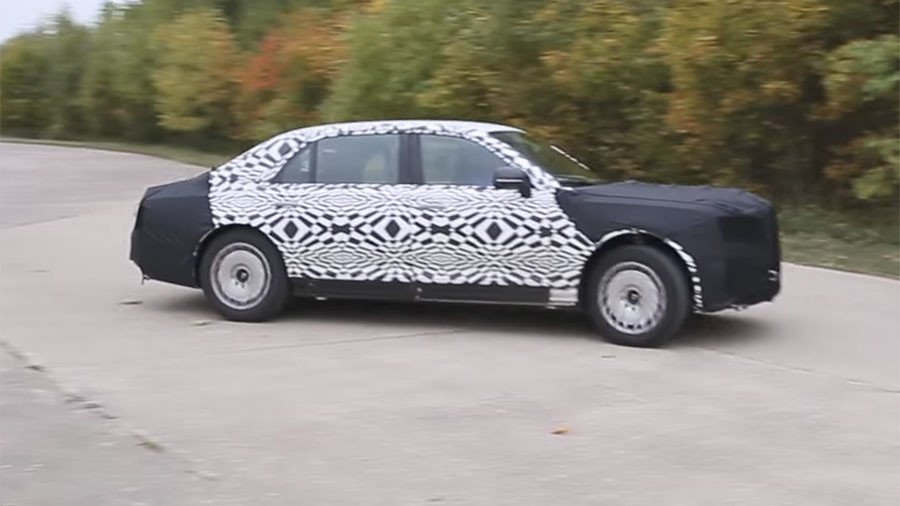 The long-awaited new Russian presidential car has passed crash tests and is set to become the regular mode of transport for Vladimir Putin, the Russian Industry and Trade minister said.
Russia has been developing several cars meant for senior officials and their guard details under the "Kortezh" project since 2012. The project is a matter of prestige for Moscow, which wants to show that it is capable of domestically producing automobiles with the highest level of security, reliability and design.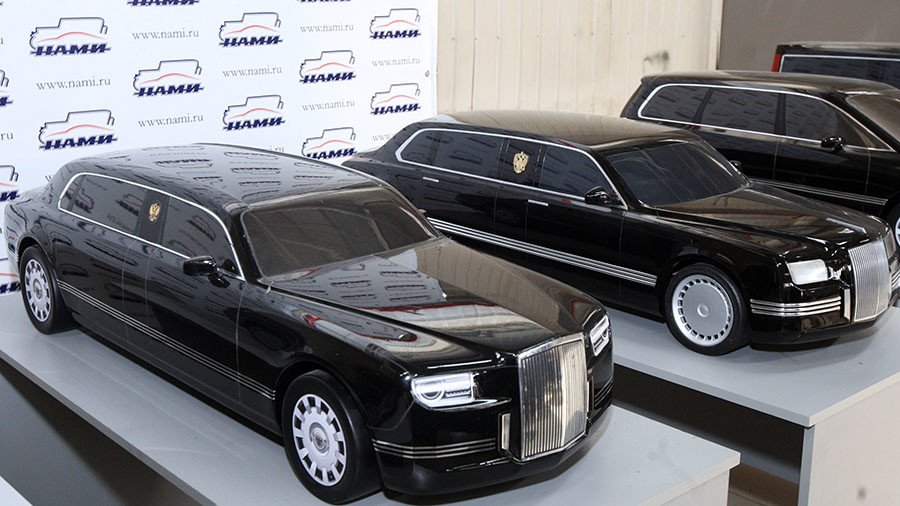 According to Industry and Trade Minister Denis Manturov, the limousine intended for senior Russian officials will be ready for everyday use later this year. The vehicle recently passed crash tests and the results were "positive," the minister told Izvestia newspaper.
"The technologies and know-how we developed under this project are effective. The car will soon be presented to the public. Specialists will be able to take a look during the Moscow international automobile salon this autumn," he said.
Manturov said he doubted that Putin had time for a preview of his future car, and the minister refrained from promising that the limousine would be used during the upcoming presidential inauguration ceremony in May.
"The cars for trial will be delivered on time before the end of April," he said. "I hope [the president] will start using this vehicle very soon."
Soviet leaders used domestically produced cars like the ZIL-41047 for official state purposes, but from 1991 the Kremlin began to purchase German cars for its fleet. The Kortezh project is aimed at replacing those with cars designed and produced in Russia, gradually increasing the share of domestically manufactured parts used for them.
According to media reports, a total of 14 cars have been delivered to the Kremlin garage so far. Starting next year, Kortezh-series cars will be offered to other governments for purchase.
If you like this story, share it with a friend!
You can share this story on social media: