Facebook says it tracks non-users but doesn't 'sell people's data'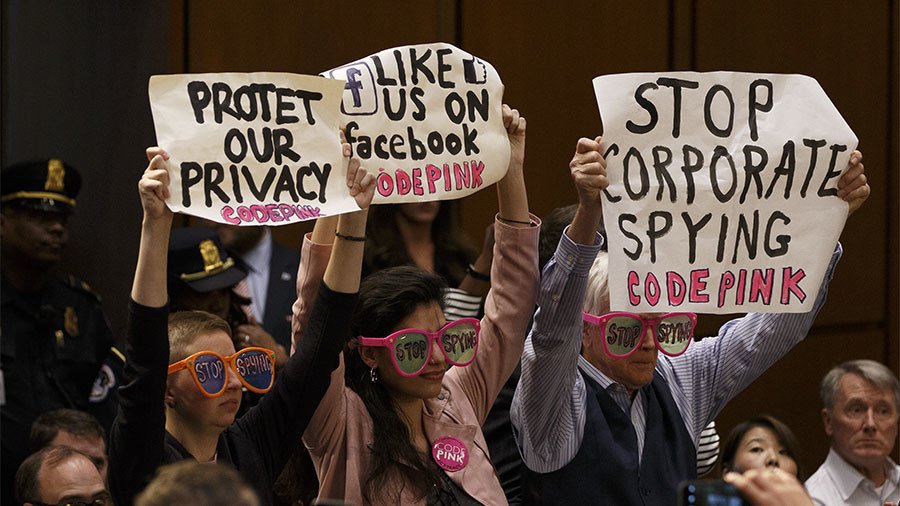 If you have logged out of your Facebook account – or have never even had one – the US social network giant is still keeping close tabs on you, tracking every virtual move, and there's nothing you can do about it.
David Baser, the company's product management director, admitted in a recent blog post that Facebook receives data about visitors to any websites that use the so-called "social plugins," such as "Like" and "Share" buttons.
"When you visit a site or app that uses our services, we receive information even if you're logged out or don't have a Facebook account," Baser said in the blogpost on Monday. He rushed to emphasize, however, that this is how the modern internet works and that all companies, including Twitter, Pinterest and LinkedIn operate in a similar way, while Google has a popular analytics service. Besides, Amazon, Google and Twitter all offer plugin features and thus collect user information, he noted.
"These companies — and many others — also offer advertising services. In fact, most websites and apps send the same information to multiple companies each time you visit them."
Facebook collects user and non-user internet protocol (IP) addresses, as well as information about the browser and the operating system they are using. The company also tracks the "identifiers that websites use to know if you've visited before," commonly known as cookies.
"I want to be clear: We don't sell people's data," Baser stressed. The company insists there are only "three main ways" in which Facebook uses the information it gets from other websites and apps: "providing our services to these sites or apps; improving safety and security on Facebook; and enhancing our own products and services."
Privacy concerns have plagued Facebook after it acknowledged last month that information about millions of users was shared with consulting firm Cambridge Analytica. Grilled by US lawmakers for almost five hours on Wednesday, Chief Executive Mark Zuckerberg acknowledged that Facebook collects "data on people who are not signed up for Facebook," adding that this is done "for security purposes" only.
"You've said everyone controls their data, but you're collecting data on people that are not even Facebook users who have never signed a consent, a privacy agreement," Zuckerberg's questioner, Representative Ben Lujan, a New Mexico Democrat, hit back, noting that the practice creates "shadow profiles."
Zuckerberg maintained, however, that Facebook does not sell anyone's data and that users can control who has access to whatever they share via "inline" settings. Facebook is not listening in on users, he noted, after Rep. Larry Bucshon (R-Indiana) presented him with several personal anecdotes suggesting otherwise.
"Facebook doesn't do this, and I'm not familiar with companies that do either," Zuckerberg said. "We're not collecting any information verbally," and "don't have anything that's trying to listen to what's going on in the background."
And yet, critics argue that Zuckerberg has not said enough about the extent of data gathering and its use. "It's not clear what Facebook is doing with that information," said Chris Calabrese, vice president for policy at the Center for Democracy & Technology, a Washington advocacy group.
Think your friends would be interested? Share this story!
You can share this story on social media: