Art of the deal? Turkey may turn US Patriot missiles into 'bargaining chip'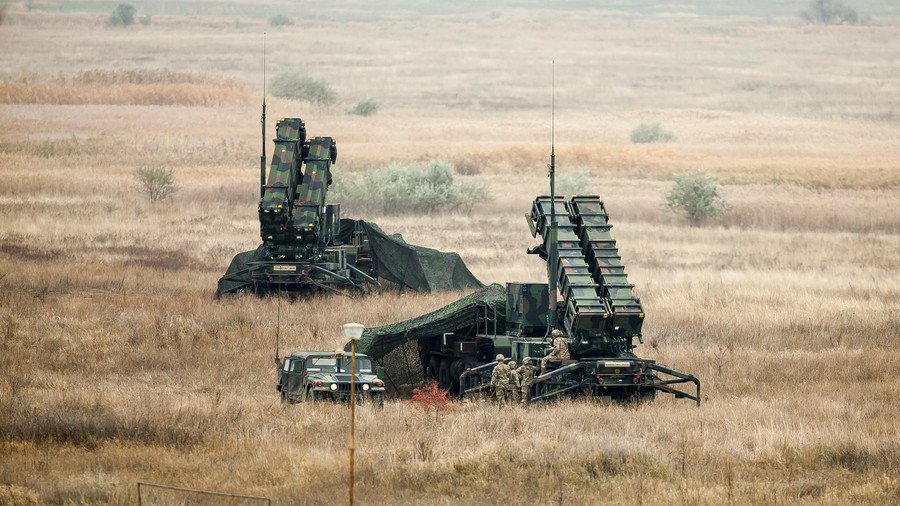 Despite many spats between Washington and Ankara, Turkey signaled that it is open to buying US-made Patriot air defense missile systems. The move may be part of a sophisticated Turkish bargaining game, experts say.
President Recep Tayyip Erdogan's spokesperson said that Ankara would "seriously evaluate" the possibility of purchasing Patriot missiles should the White House make "a good offer."
Turkey held lengthy talks to acquire Patriot missiles for several years. Negotiations with Washington stalled two times – first in 2013 when Ankara announced that will buy a Chinese air defense system, and then in 2017 when it eventually chose to buy cutting-edge Russian S-400 air defense systems instead.
US lawmakers claimed that Erdogan's deal with the Russians would undermine NATO's security. The defiant Turkish leader signed the contract anyway. In response, Congress passed a law delaying the shipment of 100 F-35 fighter jets to Turkey. This followed a series of high-profile spats, with Erdogan even calling on Turkish citizens and other nations to dump the US dollar.
The ensuing diplomatic row added to the bad blood between the nations, as their ties were already strained by Ankara's detention of North Carolina-born pastor Andrew Brunson.
The pastor was released last month and, in what now appears to be a sudden change of heart, Turkey is finally ready to consider purchasing US missiles.
"Turkey doesn't have to meet its needs from a single source, as Turkey is a big country," Erdogan's spokesperson said, adding that his government is open to joint production of missiles systems and technology transfer as well.
Holding negotiations with multiple trade partners at once falls in line with President Erdogan's tactic to use arms deals as bargaining tools, Nikita Danyuk, the deputy director at the Moscow-based Institute for Strategic Studies and Predictions, told RT.
"Seeking leadership in the Middle East, Turkey tries to use conflicts between powerful states like the US and Russia for its own benefit."
By exploring the deal, "it's possible that Erdogan wants to prompt Moscow into providing certain concessions in terms of military cooperation," the analyst said.
Nations that purchase weapons from Moscow risk violating the Countering America's Adversaries Through Sanctions Act (CAATSA), which can lead to sanctions. In order to avoid this, Turkey might be willing to seize an opportunity to buy US missiles, Danyuk said. He added that Erdogan may expect the possible deal to dissuade President Donald Trump from pressuring Turkey into cutting economic ties with Iran.
Speaking to RT, foreign policy researcher Konstantin Truyevtsev said that Ankara hopes to shift the US' policy on Syrian Kurds and even persuade Washington to hand over Turkish dissident Fethullah Gulen, who Erdogan accuses of masterminding the 2016 coup attempt.
"Turkey is making a goodwill gesture, expecting the US to change its stance on Kurds in Syria. The US faces a dilemma: continue supporting the Kurds or allowing Erdogan to destroy their autonomy."
The Pentagon had been assisting the Kurdish paramilitary group YPG in northern Syria with weapons and training. Ankara considers the YPG a terrorist organization and launched several campaigns against Kurdish militias.
Truyevtsev, who works at the Institute of Oriental Studies of the Russian Academy of Sciences, argued that President Erdogan is unlikely to succeed in changing the US' strategy in the region, but he will keep on trying nevertheless.
Opposition from the White House might not be the only weak spot in Erdogan's bargain. As military expert Aleksey Leonkov points out, it will be hard to make Patriot missile systems compatible with Russian-made S-400s, if Turkey decides to deploy both.
"It's doubtful that the Patriot missiles can integrate in a single control system with the S-400," he said. "The US won't allow it – out of fear that highly classified technology will make its way to Moscow."
Think your friends would be interested? Share this story!
You can share this story on social media: