Just because Trump wants it? No, Iran won't renegotiate nuclear deal despite US sanctions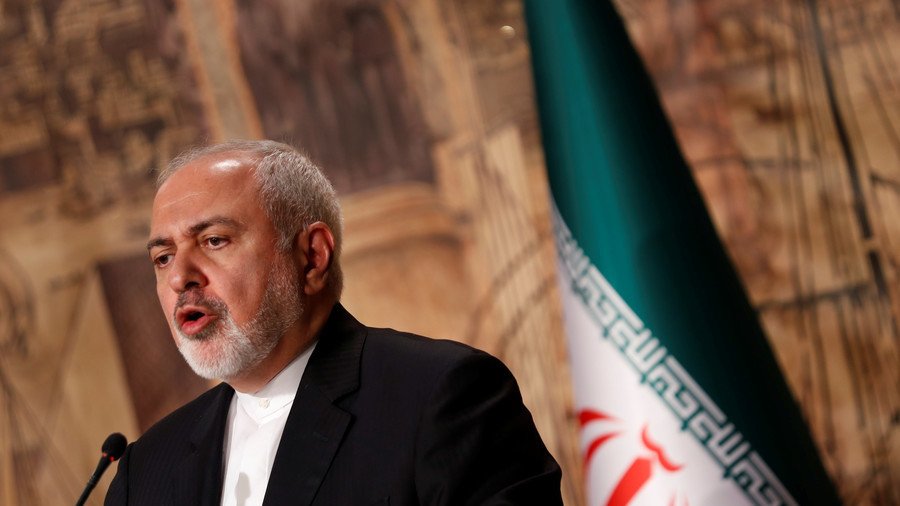 Iran has no intention of renegotiating the nuclear deal, the nation's foreign minister says, as it already spent more than two years in negotiations and came to a conclusion that was solidified by a UN Security Council resolution.
Speaking at the 'MED Dialogues' conference in Rome on Thursday, Mohammad Javad Zarif said Tehran will not simply sit back at the table with the US, because he already spent 2.5 years negotiating with former US Secretary of State John Kerry and other political figures and experts.
Also on rt.com
US promises to 'disrupt' oil shipments to Syria, sanctions Russian & Iranian companies
"We negotiated a very good deal," he said, noting that Tehran came to an agreement with the US, not simply the administration of the moment. "Why should we resume another talk just because somebody doesn't like it? Just because somebody hates his predecessor? That's not the reason you engage in diplomacy." That comment was in response to US President Donald Trump pulling out of the deal agreed by his predecessor Barack Obama.
In all of this, Zarif said, the Iranian people will "see less and less possibility of relying on the promises that are made to them, and I think that will be very difficult for the international community."
'We've lived through more difficult times'
He went on to explain that not only did the US violate the UN Security Council resolution by withdrawing from the deal, but it's asking other countries to do the same thing and punishing those who want to stick to international law.
"If you want in Europe to allow this to become a precedent, then tomorrow the United States can come and ask Europe to do something else that is illegal."
But despite Washington's withdrawal from the deal and sanctions put on Tehran, Zarif said his country will survive.
"I think the Iranian people will in fact come together and live through the sanctions. We've lived through more difficult times...we lived through 8 years of [the Iran/Iraq] war."
Zarif's comments come less than seven months after the US withdrew from the nuclear deal known as the Joint Comprehensive Plan of Action (JCPOA) which was agreed between Tehran and six world powers under the Obama administration in 2015. The pullout came after Trump repeatedly referred to the agreement as the "worst deal ever negotiated."
Under the terms of the agreement, Iran agreed to reduce the number of its uranium enrichment centrifuges by two-thirds, cap its enrichment below the level needed for weapons-grade material, reduce its enriched uranium stockpile by 98 percent from around 10,000kg for 15 years, and allow international inspections. This was done in exchange for lifting international sanctions on Iran.
Like this story? Share it with a friend!
You can share this story on social media: