Turkey's Erdogan calls on global trading partners to smash US dollar's 'monopoly'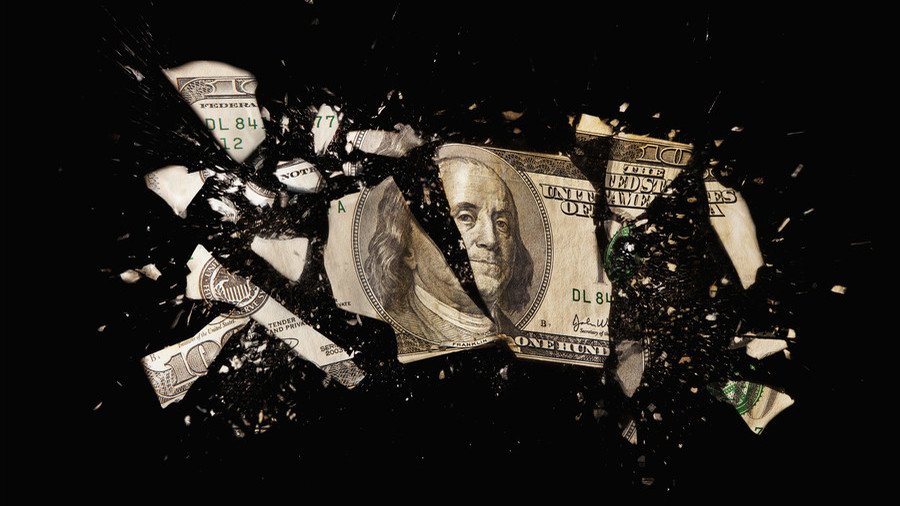 Turkey will pursue non-dollar transactions in trade and investment with other countries, President Recep Tayyip Erdogan said in response to US sanctions. He compared the US' behavior towards his country to "wild wolves."
"We need to gradually end the monopoly of the dollar once and for all by using local and national currency among us," Erdogan said at a business forum in Kyrgyzstan.
According to the Turkish president, a dollar-linked system which was designed to simplify global trade has turned into a major problem. The purpose of manipulating currency rates is to cast doubt on the strong and healthy Turkish economy, Erdogan said.
"America behaves like wild wolves. Don't believe them," Erdogan said. "Using the dollar only damages us. We will not give up. We will be victorious."
Turkey is currently struggling with a severe currency crisis triggered by escalating US sanctions. The lira has lost around 42 percent of its value against the US dollar this year as a result of a diplomatic row between Ankara and Washington.
Data from the Turkish Statistical Institute showed the country's inflation rate climbed to almost 18 percent last month. Consumer prices increased 17.9 percent in August from the same month in 2017.
Washington has been applying economic pressure on Ankara over the detention of US pastor Andrew Brunson, who was accused of aiding the failed military coup two years ago to oust President Erdogan. Brunson is facing up to 35 years in a Turkish prison.
So far, the White House has frozen the assets of Turkish Justice Minister Abdulhamit Gul and Interior Minister Suleyman Soylu over their alleged "leading roles" in Brunson's imprisonment. US President Donald Trump also pledged to double the current tariffs imposed on Turkish steel and aluminum imports. In response, Ankara announced tariffs on imports of certain goods from the US, including cars, alcohol, and tobacco.
For more stories on economy & finance visit RT's business section
You can share this story on social media: