Turkey & Qatar seal currency swap deal to cut US dollar transactions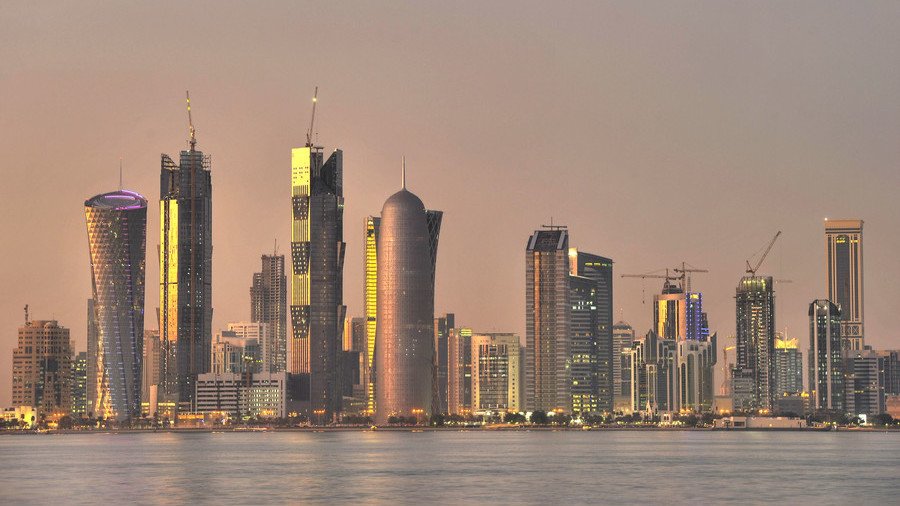 Qatar and Turkey have inked a currency swap agreement to boost liquidity and provide financial stability, Qatar's central bank said, days after Doha pledged $15 billion of direct investment into Turkish markets.
The deal, which aims to boost cooperation between the countries, was clinched on Friday. The agreement will set up a two-way currency exchange line and facilitate exchange of trade between the nations, according to the Qatari central bank statement.
A currency swap is an economic tool that involves exchanges of loans, where countries borrow the same amount in each other's currencies and conduct trade using those currencies.
Last week, Sheikh Tamim bin Hamad Al Thani, the emir of Qatar, approved a package of economic projects, investments and deposits in Turkey. The step slightly boosted the plummeting Turkish lira. The funding for the first phase of the deal will reportedly reach $3 billion.
Turkey is currently struggling with a severe currency crisis triggered by escalating US sanctions. Washington has been applying economic pressure on Ankara over the detention of US pastor Andrew Brunson, who was accused of aiding the failed Turkish military coup two years ago. Brunson is facing up to 35 years in a Turkish prison.
So far, the White House has frozen the assets of Turkish Justice Minister Abdulhamit Gul and Interior Minister Suleyman Soylu over their alleged "leading roles" in Brunson's imprisonment. US President Donald Trump also pledged to double the current tariffs imposed on Turkish steel and aluminum imports.
At the same time, Qatar is facing an economic blockade from Saudi Arabia and other Gulf nations over the country's ties with Iran. Riyadh has accused its neighbor of supporting terrorism - a charge which Doha has repeatedly denied.
Saudi Arabia, United Arab Emirates, Bahrain, and Egypt imposed a "land, sea, and air blockade" on the peninsula state and cut diplomatic relations. Qatar's only land border is with Saudi Arabia, leaving the country isolated in the region and looking for alliances elsewhere.
For more stories on economy & finance visit RT's business section
You can share this story on social media: