State Department arms secretary gives thanks to weapons industry in bizarre tweet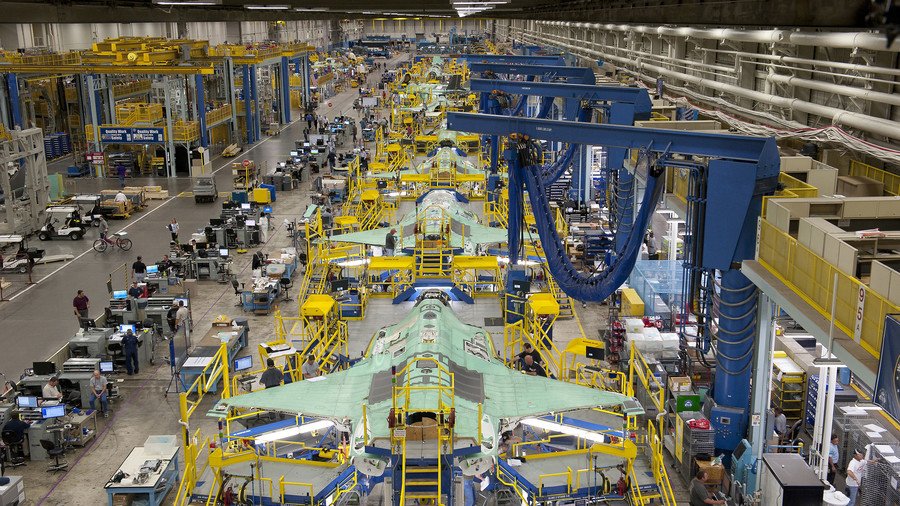 As American families come together to give thanks over dinner, State Department undersecretary Andrea Thompson thanked the most important heroes of them all: The US' multibillion dollar defense companies and arms sellers.
Thanksgiving is a special day. Just as the original pilgrims gave thanks to a bountiful harvest and their gracious Native American hosts, families today reflect on what's important: God, loved ones, and the NFL.
But Under Secretary of State for Arms Control and International Security Affairs (try saying that with a mouth full of turkey) Andrea Thompson has her own special list.
"I am thankful for U.S. defense companies that manufacture the best equipment in the world, and who, through @StateDept's Foreign Military Sales & Direct Commercial Sales, are critical partners in international security," she tweeted on Thursday.
Thompson's Thanksgiving nod to the military industrial complex raised a few eyebrows.

Well, Thompson has a lot to be thankful for. Earlier this year she celebrated her department selling more weapons in the first half of 2018 than it did all fiscal year in 2017 - $46.9 billion worth in fact. And, she predicted "as an optimist and a realist" that next year's sales will be even better.
She can also be thankful she's not on the receiving end of the munitions, unlike the 51 Yemenis, many of them schoolchildren, who died when Saudi-led forces dropped a Raytheon Mark 82 laser-guided bomb on a school bus in August.
Like this story? Share it with a friend!
You can share this story on social media: