US-Turkey row: American lawmakers urge Mattis to immediately halt 'inconceivable' sale of F-35s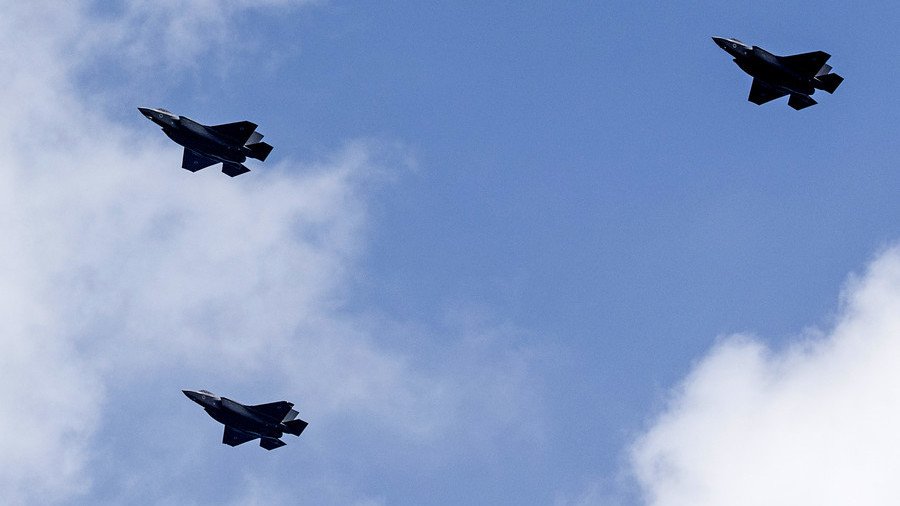 A group of US congressmen has urged Defense Secretary James Mattis to scrap F-35 sales to Turkey, over national security concerns about the NATO ally's plan to buy Russian S-400 anti-aircraft system, despite Washington's pressure.
Less than a week before Lockheed Martin plans to formally deliver the first batch of F-35A Lighting II jets ordered by Turkey, and before the Senate votes on a bill to suspend all weapons sales to Ankara, a group of 44 Congressmen has written a letter to Mattis outlining how "inconceivable" it would be to sell the jets to its NATO ally.
"Our concern about the sale of F-35 jets to Turkey comes against the backdrop of Turkey's planned purchase of the Russian S-400 surface-to-air missile system. As a NATO ally, Turkey integrates its military systems with those of other NATO members," the letter, dated June 15, reads. "It is inconceivable that we would place the F-35 technology in the hands of the deepening Russian-Turkish relationship."
Claiming that Ankara is actively "operating to undermine US interests" across the globe, the bi-partisan group warned that integrating F-35 jets into the country's overall structure would expose America's "most closely guarded military secrets."
"We also have no confidence that Turkey will use F-35s responsibly in the region," the letter says, noting that Turkish President Recep Tayyip Erdogan has previously threatened to attack American soldiers in Syria.
Erdogan has refused to back down from the Russian deal and has repeatedly demanded that Washington honor its contract and supply the F-35s. Failure to do so, the Turkish president recently warned, would force Ankara to look for jet suppliers elsewhere, possibly even Russia.
Turkey has been seeking to purchase some 116 F-35 units under the Joint Strike Fighter program deals, signed in 2014 and 2016. However, the first deliveries of the Lockheed Martin planes, slated for 2018-2019, were jeopardized after US lawmakers introduced a bill seeking to ban F-35 deliveries to an "increasingly hostile and authoritarian" Turkey.
While the Senate expects to vote on the legislation before the Fourth of July holiday, earlier this week Lockheed Martin announced that it plans to formally deliver the first batch of the F-35 in a ceremony at Fort Worth, Texas on June 21.
This should be all good: Turkey is not the only country feeling the US pressure when it comes to purchases of Russian S-400 anti-aircraft systems. India's intention to acquire five S-400 systems eventually led to Washington warning that such significant military cooperation could be "potentially sanctionable activity." New Delhi, however, stands its ground, with officials saying they would carry on with the plans on advanced S-400 systems citing"time tested relationship" with Moscow.
Like this story? Share it with a friend!
You can share this story on social media: