Turkey will 'definitely take F-35s' despite US Congress saying 'No'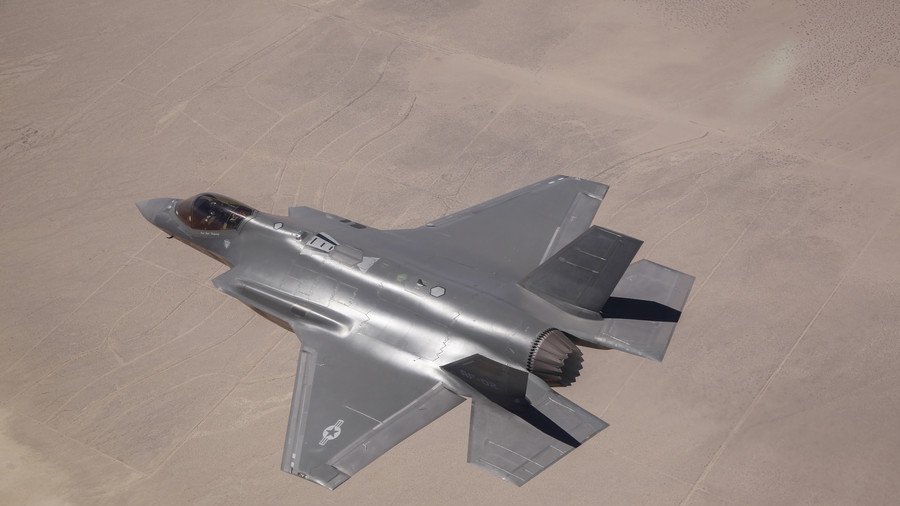 Both Ankara and the Pentagon are set to complete a deal for F-35s, ignoring a decision by US lawmakers to torpedo the shipment of 100 fighter jets to Turkey. Their opinion doesn't matter, Ankara has said.
"Necessary contacts have been made with the US, and delivery of the F-35 jets will be on Thursday," Turkey's Deputy Prime Minister Bekir Bozdag told reporters on Wednesday, two days after the US Senate voted overwhelmingly to block the deal.
Senators chose to call off the long-expected sale, citing Ankara's plans to buy S-400 surface-to-air missile batteries from Russia, and the detention of an American citizen. The same decision had earlier been made by the House of Representatives, but the bill is yet to be signed by the president.
READ MORE: No F-35s for Turkey: US Senate blocks sale of fighter jets to Ankara
The vote in Congress does "not hold values for us," another Turkish deputy PM, Hakan Cavusoglu, stated. "We will also definitely take the F-35s," he said.
Ankara's defiant stance is in tune with the Pentagon, which confirmed that the first jets will indeed be handed over on June 21. The manufacturer of the aircraft, Lockheed Martin, "will hold a rollout ceremony for Turkey this Thursday in Fort Worth, and the two jets will follow-on to Luke Air Force Base in Arizona at a later date," Pentagon spokesman Lieutenant Colonel Mike Andrews told CNN.
The F-35s are multi-purpose stealth-fighter planes shipped by the US to its key allies, like the UK and Israel. Turkey concluded a deal to buy the Russian-made S-400 missile systems last year.
Think your friends would be interested? Share this story!
You can share this story on social media: