'You can bullsh*t me to no end': Duterte says he's not a 'strongman'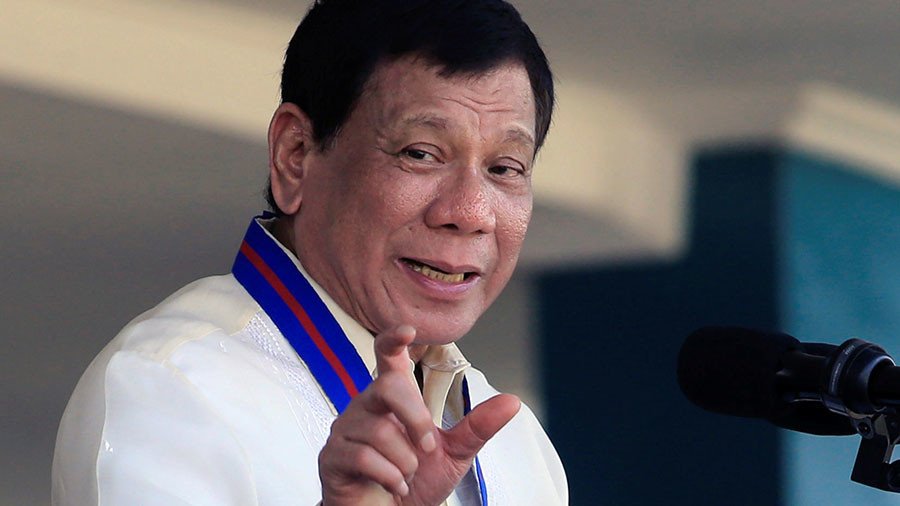 Rodrigo Duterte, the loudmouthed president of the Philippines, says he can't be called a "strongman," after TIME magazine's cover story labelling him just that, along with the leaders of Turkey, Hungary, the US and Russia.
"They said I am one of the strongmen. I am not a strongman," Duterte said on Friday as cited by local media. The Philippines' leader said he has never sent anyone to prison for "badmouthing" him. His critics, however, accuse him of fabricating politically motivated cases against opposition figures.
Duterte, who is very much into badmouthing anything and anyone on a whim himself, said he's okay with people being skeptical of him or his job – that wasn't exactly the way he phrased it, though.
"You can criticize me and bullsh*t me to no end. I can take that because you are my employer. I am just a government worker. Use your freedom of expression," he said.
There's one catch, though – you have to be Filipino if you want to set your tongue wagging. Foreigners are "another thing," Duterte said, including religious people. He was apparently referring to the recent detention of 71-year-old Australian nun Patricia Fox for "disorderly conduct."
The Philippines' President statement came on the heels of the TIME cover story, headlined "The 'Strongmen Era' Is Here," which put Duterte in a league with Russian President Vladimir Putin, US President Donald Trump, Hungarian Prime Minister Viktor Orban and President of Turkey Recep Tayyip Erdogan. The article says Duterte came to power thanks to "a rising tide of violent street crime" and describes the statesman as talking "more like a Mob boss than a President, on his promises to wipe out the drug trade with his own brand of justice."
Critics have long accused Duterte of authoritarian tendencies. He is most notorious for his bloody war on drugs and for numerous, decidedly unstatesmanlike rants.
"Not-a-strongman" Duterte once even said he is "really a dictator," but it is justified by the progress the country's made under his rule.
Like this story? Share it with a friend!
You can share this story on social media: