'Dangerous macho-fascist': Critics slam Duterte over order to 'shoot female rebels in the vagina'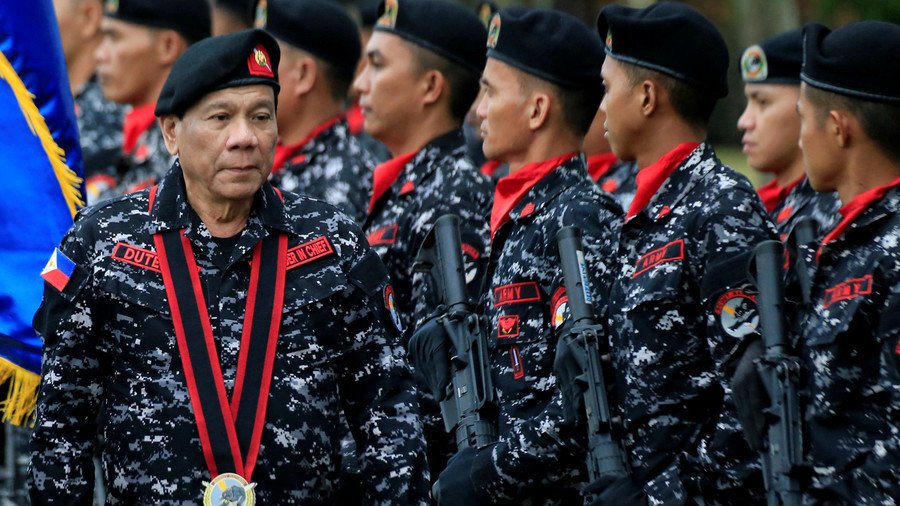 A Filipino women's group has slammed President Rodrigo Duterte after the controversial statesman ordered a group of soldiers to shoot female communist fighters in the vagina.
Addressing a group of former rebels last week at Heroes Hall, the Presidential Museum and Library, in Quezon City, Duterte said that soldiers should take disturbing action to counter the threat of female opposition.
"Tell the soldiers. 'There's a new order coming from mayor. We won't kill you. We will just shoot your – so that... If there are no – it would be useless," he said. His comments drew widespread condemnation from human rights and feminist groups.
On Sunday, Gabriela Women's Party, which represents Filipino women in the country's House of Representatives lambasted the president for his "latest anti-women remark." Writing on Facebook, party representative Emmi de Jesus said that Duterte's remarks "encourage violence against women and contributes to their impunity."
The post adds: "[Duterte] further confirms himself as the most dangerous macho-fascist in the government right now. He has further presented himself as the epitome of misogyny and fascism terribly rolled in one."
De Jesus also took aim at presidential spokesman Harry Roque who last week said that women need to learn to laugh off the president's comments. "You know, sometimes, these feminists are really a bit OA (over acting). I mean, that's funny. Come on. Just laugh," he said.
However de Jesus didn't see the funny side and called on Filipino women to show their opposition to the country's president at the One Billion Rising event in support of women's solidarity later this month, as well as International Women's Day on March 8. "They should expect more women to speak up and reject this style of macho-fascist leadership. We cannot just take these vile remarks sitting down," she said.
Think your friends would be interested? Share this story!
You can share this story on social media: