Australia greenlights $650mn project for world's biggest solar plant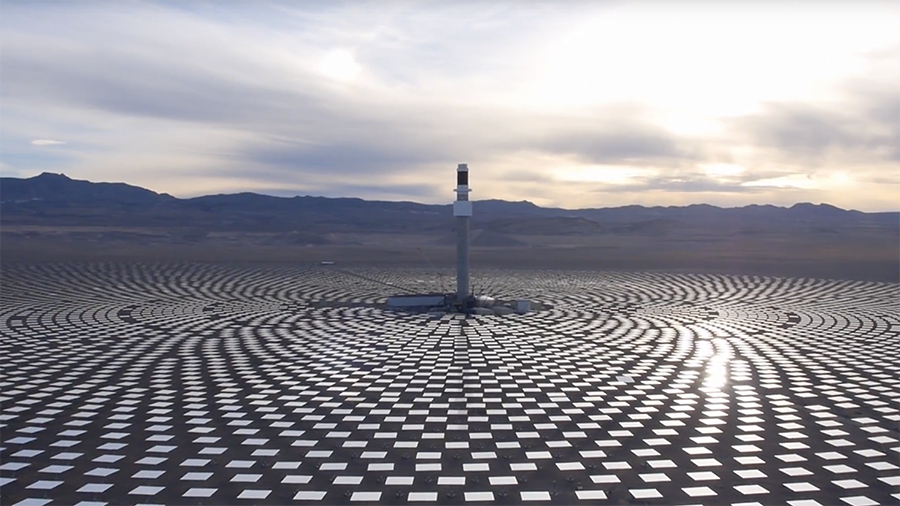 A proposal to build the world's largest thermal solar plant has been approved by the South Australian government. It paves the way for the construction of the AU$650 million (US$512mn) facility by a US-based company.
The company behind the project, SolarReserve, welcomed the approval and said it will now look to secure financing "in the coming months" for the Aurora plant outside Port Augusta, a city north of Adelaide. The firm is said to be confident of securing a AU$110 million (US$86,576,600) loan from the Australian federal government for the project.
"It's fantastic that SolarReserve has received development approval to move forward with this world-leading project that will deliver clean, dispatchable renewable energy to supply our electrified rail, hospitals and schools," South Australia's acting energy minister Chris Picton said in a statement. "South Australia is fast becoming a global center for the development of renewable energy with storage, with a range of other projects set to come online over the next few years."
The 150-megawatt facility will harness solar energy by using mirrors known as heliostats to focus sunlight onto one central tower. The tower then stores the heat, which can later be used to create steam to turn a turbine and generate electricity. Once completed, the plant will service around 90,000 homes in the area and save the equivalent of an estimated 200,000 tons in CO2 emissions each year.
READ MORE: Shellshock: Sea turtle population on Great Barrier Reef 'turning female'
The Aurora facility will be many times more powerful than Australia's next largest solar thermal plants. The Kogan Creek plant in Queensland has an output of 44 megawatts, while the AGL Energy plant in New South Wales (NSW) outputs a mere 9.3 megawatts.
Australia has stepped up its efforts in green energy in recent times. The South Australian government linked up with Tesla to create the world's largest lithium-ion battery in December. The powerpacks were connected to the Hornsdale Wind Farm, allowing wind energy to be dispatched across the grid from its 99 wind turbines after years of supply problems and inefficiencies in the system.
Rising temperatures blamed on climate change are putting the nation particularly at risk. In April last year, a survey found that more than two thirds of Australia's Great Barrier Reef had experienced an unprecedented level of coral bleaching. The team behind the survey said that nearly 800 coral reefs were affected across an area spanning more than 8,000km (5,000 miles).
READ MORE: 'Dreadful & heartbreaking': 100s of 'boiled' bats fall from sky amid Australian heat wave (PHOTOS)
More recently, rising temperatures sent hundreds of flying foxes falling from trees at Parramatta Park in Campbelltown, NSW, after temperatures exceeded 44°C (111°F) Sunday. The local Wildlife Information, Rescue and Education Service attributed the deaths to heat stress.
You can share this story on social media: